A little bit of context
Human Story Theatre is an emerging charity that focuses on new writing with a health and social care issue at heart. It is run by myself, Amy Enticknap and Gaye Poole. Through theatre we want to affect change in people's lives.
Commissioned by the NHS to write a play about alcoholism, DRY, by Gaye Poole is a drama about parenting, disappointment and middle-age drinking. It is an entertaining and thought-provoking human story exploring how alcohol can affect a family.
We're partnering with Turning Point, Oxford and local counselling services and will have a post-show Q&A after each performance with guest professionals to help sign post the audience to local services available. The audience will also be encouraged to share their own experiences building on the story in the play, to connect with and help support fellow audience members.
"We are inspired by possibility and believe that every person has the ability to change. Turning Point support DRY as it helps bring awareness around the harm alcohol costs in our society".
(Oliver Sampson, Recovery Worker Oxford Hub)
---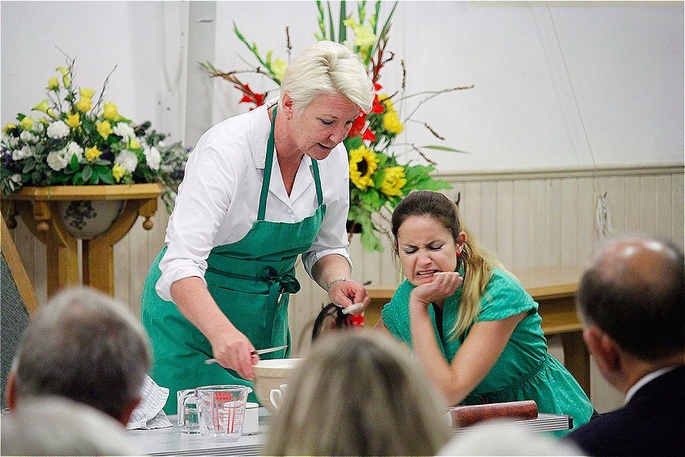 Performance of Connie's Colander (about Dementia) at Witney Methodist Church, to launch DAA Witney (October 2016)
But there's a challenge
DRY is part funded by the NHS, however we need just £5000 to complete our funding target. We're looking for partners to collaborate with us to raise this shortfall.

Here's what we're doing about it
We are passionate that theatre is for all and believe by highlighting health and social care issues within our productions, that it's an exciting way to engage, entertain and educate. We also operate a 'pay what you can' policy wherever possible.
Human Story Theatre partners with local organisations relevant to the issue being explored in each play to deliver an outreach programme and plan to tour Dry around a variety of theatres, village halls and libraries in order to reach as wide an audience as possible. We work collaboratively with local professionals in order to raise awareness.
As well as our signature Q&As we will have after-thought tables at some of the venues where people can mingle and obtain advice in a more informal and private way. The NHS estimates that 6% of the population is alcohol dependent and so we realise we have a large target audience to influence.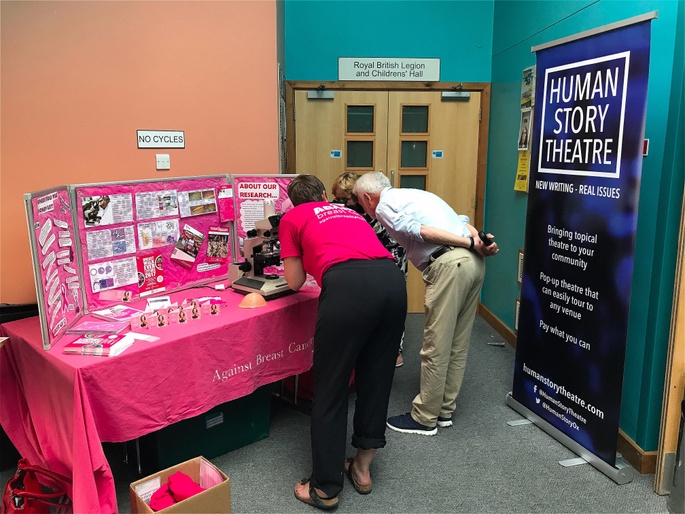 After-thought tables with Against Breast Cancer (The Fourth Dog, July 2017)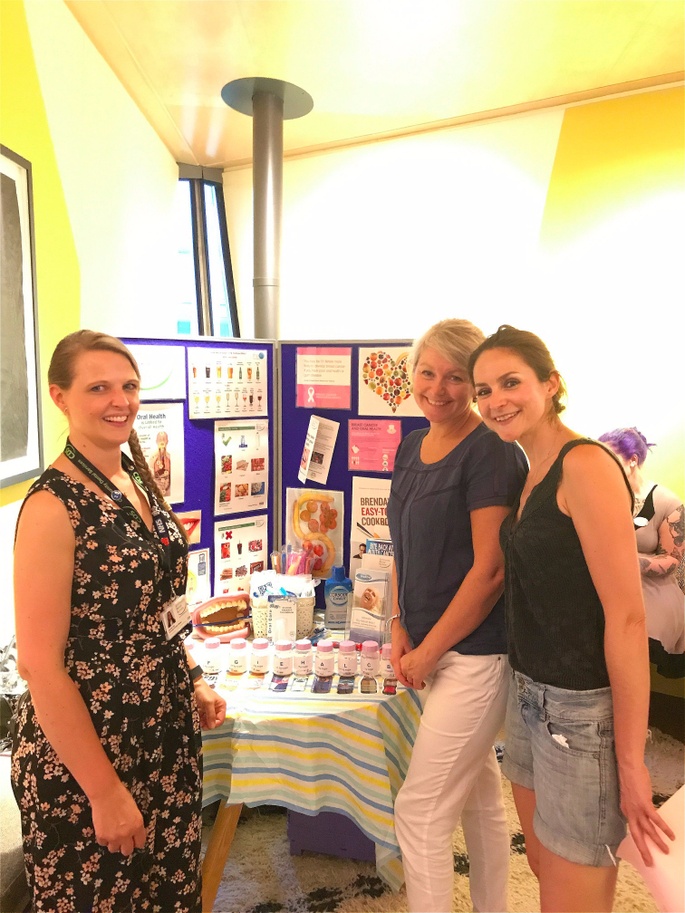 Dental Health stand at Maggie's Centre, Oxford (The Fourth Dog, July 2017)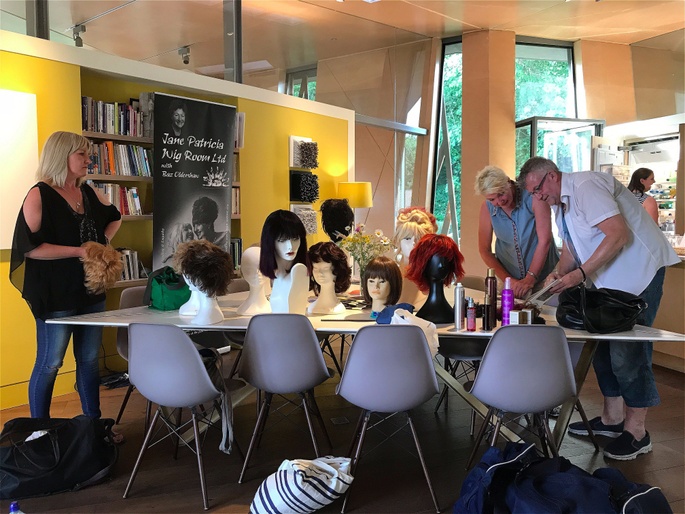 Wig Maker stand at Maggie's Centre, Oxford (The Fourth Dog July 2017)
---
You can join us
We need £5000 to help fund our production costs and outreach activities, including hiring venues, paying our actors, production team, marketing and advertising.
Please help by donating or spreading the word about this campagin to your colleagues, friends and family. Thank you so much!