A little bit of context
I can be reached at [email protected] and appreciate any comments or questions
My name is Antonio Maltese and I am a student at James Madison University and Virginia Commonwealth University. I am 21 years old. After being hospitalized from a car accident on December 22, 2016, I was diagnosed with a predisposition to Huntington's disease through a genetic test and preli­minary function tests. My doctor in Harrisonburg said before getting tested, "Even if you have it there isn't a damn thing you can do about it", but I've decided to fight Huntington's in my own way.
If you're willing, I want you to be a part of it. I'm a fighter. I'm stubborn, and I'm going to fight for a cure or die trying.
I started this chuffed.org page to bring awareness to Huntington's Disease, not just for me, but for people like my dad, my grandma, and so many others—those who still hope and those who have lost all hope. Since so few people (around 200,000 Americans and others worldwide) are affected by Huntington's Disease, the cure seems out of reach. Pharmaceutical companies, however, have never met Antonio Maltese. Mark my words: I'm going to do everything in my power to bring awareness to the first-ever genetically mapped neurodegenerative disease and let everyone know, no matter how big or how small, everyone has a story. Everyone deserves a fighting chance, even the 0.0001%.
I was selected to be James Madison University's Keynote speaker for the April 12, 2018 Conference on Global Issues: "Courage, the most honorable of human Virtues", which can be viewed here:
Huntington's Disease Society of America 33rd Convention National Youth Alliance recieving Research Award
"Question Man" HDbuzz.net 3.0 Surprise Huntington's Disease Society of America 33rd Convention LA
We Will Rise HDSA 33rd Talent Show
I was given the honor to attend rare disease week in Washington D.C. beginning Febraury 23rd 2019. At this conference, I was able to be inspired by rare disease advocates and fighters from accross the country to hear their stories, how they have been fighting and lobbying for change, and how their diseases affect their everyday lives. I had the oppurtunity to ask a question to the rare disease caucus, along with the special assistance to the Trump administration, which can be viewed here:
Rare Disease Week in DC February 2019
(My question: " First I just wanted to thank all of you for coming here today and speaking with us to give the rare disease community the voice that we all deserve. My name is Antonio Maltese and I am a senior political science major at Virginia Commonwealth University. My father and I both tested positive for Huntingtons Disease, Which is a rare neurodegenrtative brain disease mimicking ALS, Alzheimer's, and Parkinson's disease. I have a question for all of you, but my question is more directed towards some comments and suggestions made by Ms. Lucas. She said Medicare for all won't be the most beneficial for the rare disease space, seemingly due to reluctance and tentative partisan budget readjustments. How will lowering drug prices help our low income communities, when there are still recurring prices on these novel drug and gene therapies? You can lower these therapies and treatments to $250 monthly out of pocket, but that is still $3,000 a year, and $75,000 over 25 years, without taking deductibles into account. Lowering drug prices is important, but the fact that there are still out of pocket costs, even with the preferred market based private insurance program, makes lowering out of pocket costs even more important. How is the current administration taking the steps to protect and support our low income families and their insurance costs? What programs can we reach out to for help?")
My first livestream Podcast and broadcasted on the radio in Conneticut discussing the Ionis trial, patient advocacy, and what the current future has in store with show host Kira Dineen who is pursuing genetic counseling. View it here:
My first ever interview with geneticist Brianne Kirkpatrick disuccsing CRISPR, patient advocacy and more. View it here:
Please sign this petition to get the ball rolling on the ethical and legal barriers to gene editing, to shed light on the wide range of applicable uses of gene editing such as CRISPR-cas9, and to facilitate a collaborative rather than competitive effort between organizations and researchers worldwide:
https://www.change.org/p/the-huntington-s-initiative
What is the problem?

Huntington's Disease is a neurodegenerative disorder that affects the brain. It breaks down into three different categories of affliction: cognitive, motor, and psychiatric.
When carrying the dominant Huntington gene, your children have a 50% chance of being at risk for developing the disease as well; with high-risk pregnancies being an analogy to flipping a coin. Get tested.
In recent reviews of HD prevalence, scientists have estimated that for every 100,000 people in North America, approximately seven will have Huntington's disease.
In case you were wondering what a Huntington's test looks like, I've attached mine:
The "Allele 1" is from my father (CAG count of 43) and
"Allele 2" is from my mother (normal CAG repeat of 18)

Huntington's causes involuntary jerking or writhing movements, slow or abnormal eye movements, difficulty with speech or swallowing, difficulty organizing, prioritizing, or focusing on tasks, perseveration (the repetition and fixation of a response), lack of awareness, depression, insomnia, loss of bodily functions, fatigue and loss of energy, and many other debilitating symptoms.
My prognosis: death by age 45-early 50's with my CAG count at 43. (CAG count is a measure of how many mutant Huntington's DNA strands I have.)
-Mayo Clinic on Huntington's Disease:
http://www.mayoclinic.org/diseases-conditions/huntingtons-disease/basics/definition/con-20030685
Remaining silent to drug companies and scientific academia regarding their main focuses and discussions is the equivalent to consenting to our current course of treatments and not allowing for change. Use your amazing voice for something good; we're loudest together.
Why is America one of the very few countries NOT leading major gene therapy or research on Huntington's Disease? Why are some aspects of gene therapy still illegal and frowned upon? When will CRISPR be employed and researched effectively for all diseases?
-"Here's the relevant bit of the budget: "(Sec. 749) Prohibits the FDA from acknowledging applications for an exemption for investigational use of a drug or biological product in research in which a human embryo is intentionally created or modified to include a heritable genetic modification."
Those against genetic engineering or in vitro treatments have the privilege of being biased, because their life is not hanging in the balance of a genetically modified cure.
This disallows for heritable traits to be added or retracted, no matter how deadly or concerning, regardless of how far technology advances.
There has also been lack of public support, and this greatly hinders any progress forwards, giving the government and pharmaceuticals no incentives to change direction.
It's a saddening shock to realize you can't fight for a cure to your own disease in your own country. Having to travel abroad to propel an initiative for a cure to Huntington's is disappointing. Although the effects of this disease reach into almost every corner of earth, America has the resources and the oppurtunity to be a strong propellant towards this next necessary evolutionary leap.
-When will expansive gene therapy/CRISPR come to the U.S.?https://www.technologyreview.com/s/519071/when-will-gene-therapy-come-to-the-us/
Another major problem is that so few companies have access to the latest technology; this is counterproductive to our mission. Editas Medicine, Intellia Therapeutics, CRISPR therapeutics (partnered with Bayer Inc.), and Monsanto, are some of the few companies that hold an international patent and usage rights on CRISPR technology and the revolutionary Cas9 viable cure technology. They can only invest a limited amount of time, money, and inventiveness.
Similar to the development of the Internet, medicine should encourage doctors worldwide to collaborate together and experiment on new technologies to improve them, as only teamwork can accomplish. Cures should not be held back by the monopoly of a patented product and prevent it's established use globally while hindering its full potential." The CRISPR gene editing technique, for instance, allows scientists to pinpoint an exact sequence of DNA within a gene, excise it using the Cas9 enzyme, and paste in a new segment of DNA in place of the original.
-Read over the latest in CRISPR patent news:
http://www.crisprupdate.com/category/crispr-patents/
-Here is Editas Medicine's website:
http://www.editasmedicine.com/
*Other patents and umbrella companies are available to search on the internet, and these companies are currently profiting huge for their monoply.
What is the solution?

The solutions are multi-faceted and complex at best. There is a new technology, used and performed in Switzerland, Germany, at Oxford, Harvard, and at a few other private locations, called "CRISPR genetic modification therapy." This technology needs further testing and much greater recognition of its potential.


-Monsanto will cure and modify our crops, what we eat, but not let us cure us?
https://www.statnews.com/2016/09/22/monsanto-licenses-crispr/

-Take a look at 'HDBuzz' on CRISPR and Gene Therapy:
Dr. Nicole Déglon, a neuroscientist at the University of Lausanne in Switzerland, says "CRISPR's results are remarkably encouraging [and as] neurological diseases go, Huntington's is an ideal candidate for CRISPR therapy, because the disease is determined by a single gene".

-Read this article about Dr. Nicole Déglon's first successful Huntington's gene-editing clinical trial in mice using CRISPR:
http://www.sciencemag.org/news/2015/10/gene-editing-method-halts-production-brain-destroying-proteins
Dr. Déglon is the first scientist to apply this technology on Huntington's using mice. She had amazing results: a 90% blockage on disease production rate, using CRISPR-Cas9.
I have been in contact with Dr. Déglon, Harvard Dr. Jong-Min Lee, and with some of these doctors and scientists, from around the world. We are trying to set up a game plan, to eventually meet face-to-face and initiate my Huntington's Initiative, backed by friends, family members, teachers, and doctors, all pursuing a cure. We radiate hope, believe in greatness, and envision a greater tomorrow.

I've been referred to a psychiatrist, Dr. Adam Rosenblatt, in Richmond, Virginia who currently works in a Huntington's Disease Society of America designated center of excellence at MCV specializing in Huntington's disease. In addition to being a rare world-renowned HD psychiatrist, he studied at Yale and worked at Johns Hopkins in the Huntington's unit. Here, many of our questions can be answered.
*Wave Life Sciences is currently pre-clinical and seeking only early manifest Huntington's Disease patients with certain genetic markers, however this is a foot in the right direction and could prove promising.

https://www.wavelifesciences.com/pipeline/clinical-trials/#huntingtons-disease
A new breakthrough article using CRISPR was just published regarding the true onset of Huntington's Disease and how to most effectively treat it :
http://www.raredr.com/news/new-data-suggests-changes-to-existing-huntingtons-disease-treatment-approach
"The findings are significant in that they led the researchers to believe that existing treatments, therapies that block HTT protein activity, may be doing more harm than good."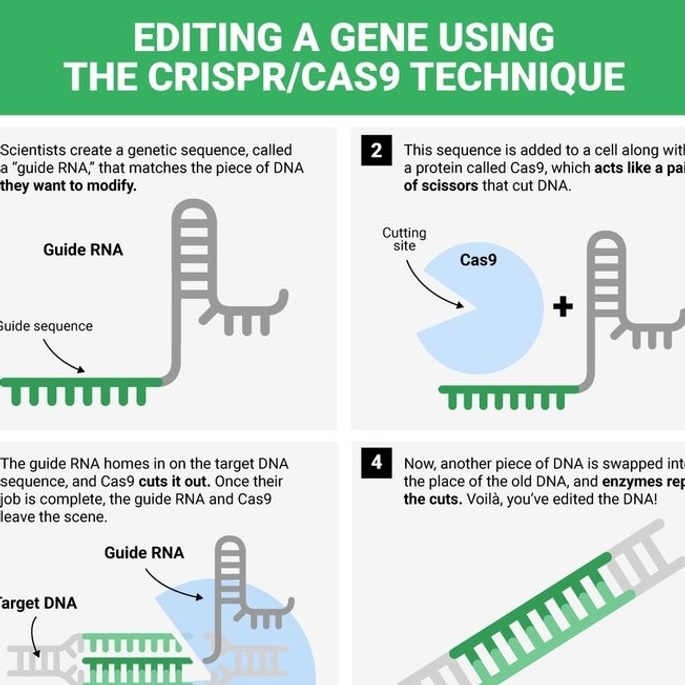 A New avenue of hope, the Ionis trial (I discuss this trial and breakthrough method in my interview with Kira Dineen below):
http://www.bbc.com/news/health-42308341Ionis


A personal essay I wrote trying to shed light on Huntington's Disease, my story, and my journey thus far was selected as the keynote speech at James Madison University's conference on global issues themed courage, and can be viewed here (April 12, Spring 2018):
https://docs.google.com/document/d/1LL3XXek4xpkLY3xUmmTXyduFTS1E8M57vCxPe0md-dQ/edit?usp=sharing
How do we pave the best path forwards towards a solution?
This is the whole reason why I started this page. Dr. Déglon is the first scientist to attempt applying CRISPR gene modifying technology on Huntington's Disease. This inspires many to believe there's hope in paving the road to the cure of many, if not all, genetic diseases.

Dr. Déglon is part of the team. Not only is Dr. Deglon a part of the team, but she's stated I'm more than welcome to visit her Switzerland laboratory, where we can further discuss experiments and research. We will be in touch again shortly.
Mice are animals; humans are animals. We have the technology, we just need to employ it more effectively. A permanent solution at last; no more waiting, no more follow-up costly temporary fixes, a real fix.

What I will be doing and what donations will be used for:
I appreciate any support you can offer, but I did not create this page merely for monetary purposes. I want to raise awareness on this intractable, incurable, and terminal disease that cruelly terminates every precious and afflicted life mid-life or prematurely. Donations to this project will allow me to travel to Germany, Switzerland, England, other parts of Europe for 3-6 months, to meet and encourage doctors, scientists, patients and their advocates alike to focus on curing Huntington's, and hopefully allowing them to envision a healthy and genetic-disease-free future. Money donated will also go toward medical and transportation expenses not covered by insurance for myself and my healthcare proxy. But most importantly, let's raise awareness. Let's save innocent lives. Let's find a cure. Get tested--get cured.
#stepup

-A New Era:
http://harkeraquila.com/34561/science-and-technology/a-new-era-for-gene-editing/
How you can help:
-Donate
- Take part in advocating for patients and enlist community-based support.
-Promote and share these media and informational videos/Websites:
Interview with Brianne:
https://www.youtube.com/Brianne Kirkpatrick
Interview with Kira:
http://dnapodcast.com/episodes/2017/12/28/74
Brianne Kirkpatrick's Webpage:
http://www.watersheddna.com/Brianne Kirckpatrick
Kira Dineen's Podcasts:
http://dnapodcast.com/Kira Dineen
HD Buzz:
Research from the National Institute of Neurological Disorders and Stroke:
https://www.ninds.nih.gov/Disorders/Patient-Caregiver-Education/Hope-Through-Research/Huntingtons-Disease-Hope-Through
Huntington's Disease Youth Organization:
Huntington's Disease Society of America:
A petition started on change.org:
https://www.change.org/p/the-huntington-s-initiative
The foreseeable future, achievable together.

CRISPR is the future. "Managing" symptoms is the past and it's time to dig deeper toward the core. It's time to cure the many affected by genetic and hereditary diseases. Curing one DNA strand at a time, at our inherent roots. The world, our health, and the limitless information covered in our DNA is changing. Let's envision a greater tomorrow together. Are you on board?
-America:
https://www.extremetech.com/extreme/233046-the-gene-therapy-revolution-is-coming-will-the-us-get-left-behind
Uses of CRISPR and gene editing:
https://www.digitaltrends.com/cool-tech/8-example-crispr-projects-changing-world/
Any additional comments, questions, or concerns are appreciated and I can be reached at: [email protected]