A little bit of context
Solo is an eight year old male pig.

He spent his first eight years on a property with over 150 illegally kept farm animals were he was used to breed piglets which were then sold as meat.
Some of Solo's babies onsite before they were moved.
Solo's enclosure was approximately a 4 meter square patch of dirt. The fencing was made from bits and piece of wood and wooden pallets. The broken down shelter was also made from wooden pallets with a bit of iron over the top. On the ground was dirt, planks of wood, old containers, rotting vegetables, fruit and pig feces. The smell was unbearable.
There was no fresh water, just a small, stagnant, mostly dried up mud puddle that Solo had to both wallow in and drink from.
In November Cranky's FARM liberated Solo from this life and he started a new life with a new family who wanted to love and care for him.
But there's a problem
Unfortunately, Solo's new family were not prepared for his size and inquisitive nature and again he was in need of a new home.

Solo is currently safe in a temporary home with people who love him and care for him very much. He has lots of yummy food, affection and even his own pool.

Sadly though, Solo cannot stay at his current home forever as his enclosure is insufficient for his size and temperment.
We are loathe to risk moving Solo again to a place he might not be able to permanently call home.
Here's what we're doing about it
We cannot risk moving Solo again to a place where he cannot stay permanently, so, we have decided to take the plunge and offer Solo a place at Cranky's FARM permanently!
You can join us
Solo is an affectionate, super smart, very strong young man who needs us to give him a new, safe, permanent home. In order for this to happen though, we NEED YOUR HELP.

There are 3 things that need to happen before Solo can finally be settled permanently:
Solo needs to be registered and castrated:

We are currently in the process of having Solo registered with the Department of Agriculture and Fisheries. There are very limited costs associated with this so they are not included in this campaign.
Although the procedure to castrate Solo will have an increased level of risk due to his age and size we believe it will have a positive impact on his life. This surgery will cost around $500.

We need to build Solo a very robust and appropriately sized enclosure:

Plans have been drawn up for Solo's enclosure which will be approximately 10 mtrs x 20 mtrs. His enclosure will be extremely strong and long-lasting to cope with his size and nature and will be located onsite at Cranky's amongst the bush. Solo will have plenty of space and room to forage and will be able to act like a pig for the first time in his life.
The estimated cost for this enclosure is between $3,000 - $4,000.

Solo needs sponsors:

To help us cope with Solo's ongoing expenses he needs sponsors, people who will generously donate a small amount each month (even $5.00 is not too little) as a contribution to his feed, veterinary and general maintenance costs. It is estimated that Solo will eat around $80 of food each month. We are not fundraising for Solo's feed costs as part of this campaign, instead we are asking people to sponsor Solo via our website here: https://crankysfarm.org.au/animals/solo/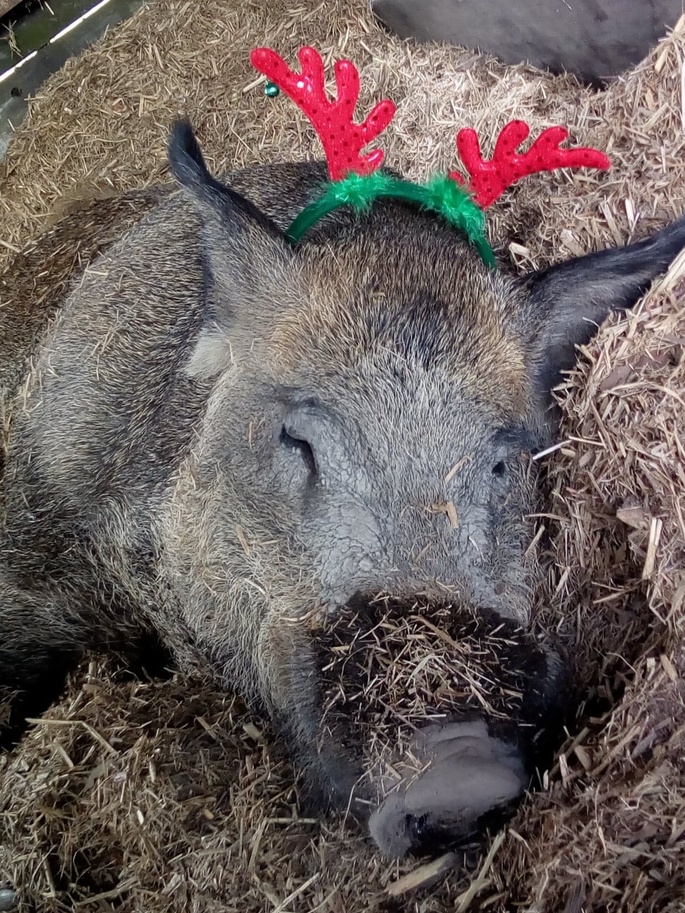 IF YOU CAN HELP US BY DONATING A FEW DOLLARS TO THIS CAMPAIGN OR PERHAPS BY SPONSORSING SOLO THAT WOULD BE GREAT, IF NOT, THEN PLEASE SHARE SHARE SHARE!!! :)