Hello. My name is Erin
I'm a 2-year-old Pomeranian. At first the nice peeps at the Dogs' Refuge Home thought I was just heartbroken because I am now homeless. But my heart really is broken … I have a congenital heart defect and if we don't fix it, I will die before I get old!
I wish I could tell you a bit more about my story but I'm a lost dog. I was found wandering the streets and picked up by a lovely ranger. When they took me back to the depot they found I had no microchip, was not registered and I wasn't sterilised. Actually I look pretty nice, like I've been well loved, but my pawrents never came for me.
I'm so happy the ranger decided to send me to the Dogs' Refuge Home because as it turns out, my second chance at life, will be the only chance to safe my life. When they took me to Subi Vets for a routine checkup, the nice vet said my heart didn't sound right. So they send me to a really special vet for an echo-cardio-gram.
I'll keep it simple! They found a hole in my heart! Wow! That really didn't sound good. I tried to be a brave girl when the vet said if they don't operate, my heart will fail.
I'm a really happy-go-lucky kinda girl. I love life, I love hoomans and I'm very clever and obedient. I'm no bother at all. But I don't want to die, yet!
Can you please help the Dogs' Refuge Home to fund my life-saving surgery?
Yours in antici-paw-ion
Erin xox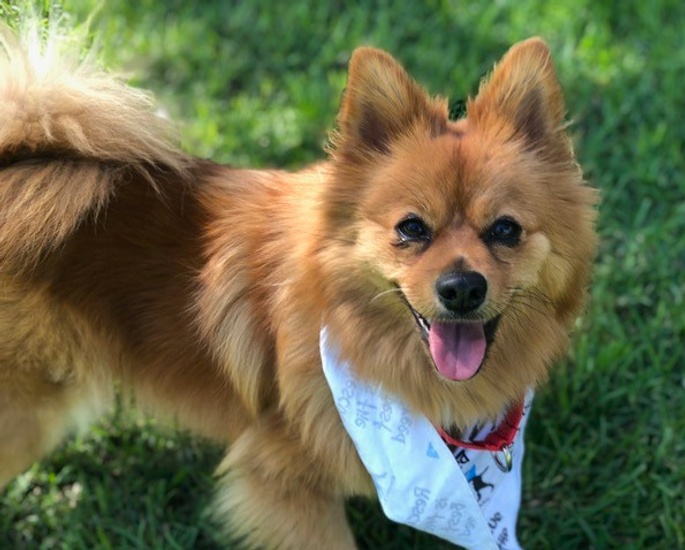 Pawnote
Erin has been diagnosed with a congenital heart defect. We think she's too young and sweet not to try and save. We have been advised that she needs to have a specialist cardiac surgeon to perform the surgery and we were referred to Dr Richard in Melbourne. Dr Richard will be flying to Perth towards the end of July to perform the extensive surgery on Erin (and other Perth dogs). Like any major surgery, there comes a significant cost. With so many other dogs in our care, we are appealing to the public to help us mend Erin's broken heart and give her a new lease on life.
The success rate for this surgery is high and is Erin's only option to be able to live a normal and happy life in a new forever home.

You can help
We need to raise $8000 to cover Erin's surgery and pre and post surgery medical costs. We believe this will given Erin the second chance to experience a healthy life in a loving home. Your donation will be used 100% towards this purpose. Any surplus donations will be placed in our Specialist Vet Medical Fund and used for other advanced care needed throughout the year.