Everyone's out there arguing about Chapo Traphouse, and we're just over here like,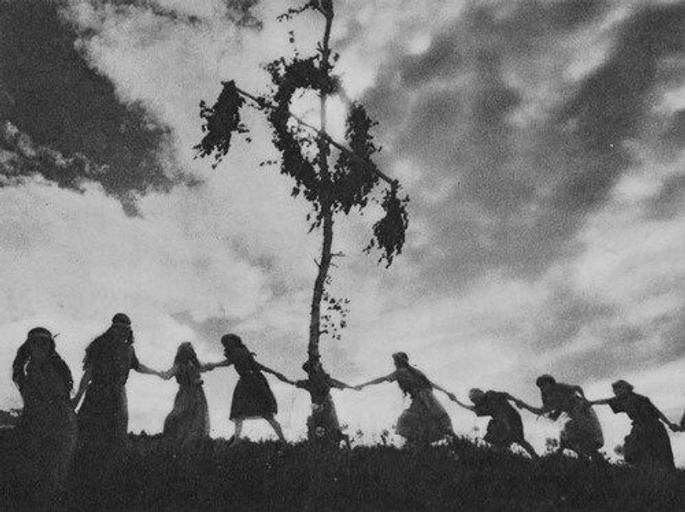 "Brb y'all, we're summoning up the kind of podcast we want to hear in this world."
We appreciate and admire all of the radical women out that are already out there on the leftist podcast-o-sphere, making your voices heard. However, it's still way too rare to hear a woman on a podcast, much less MORE than one woman.
*** IF YOU WANT TO CONTRIBUTE MONTHLY PLEASE HIT UP OUR PATREON ***
We want to take a step in the right direction by making a podcast that centers women. "Season of the Bitch" will air every Friday starting September 1st. We have a feminist lens, but we also aim to make this a platform to talk about all of our varied perspectives on leftist and socialist politics in general. There will be a strong focus on having interviews with guests. Our creators will take turns hosting episodes on topics such as:
How capitalism relies on the oppression of women -- a discussion of the book Caliban and the Witch, Marxist feminism, intersectionality, and spirituality.

Rural organizing -- talking to our far-flung comrades about their projects, their unique challenges, and how we can bridge the divide between urban and non-urban efforts.


Native sovereignty -- exploring the special issues faced by indeigenous folks navigating the continuation of colonization, the concept of citizenship, and autonomy for the colonized.

Being very online -- the pluses, potentials, and pitfalls that the online realm has brought to our movement. We'll talk about slacktivism, clicktivism, trolls, closed groups, bots, and more.

Jokes -- we're trying to figure out how to do memes on the radio. In the meantime, we will have recurring comedy bits, generally ongoing tomfoolery, and lots of akward sounding laughs to share with you.
These episodes and more are already in the works, guests are being confirmed, content is being created. Our gears are spinning.
Help us get set up so we can have these conversations! We will be taking turns hosting and we are spread out all over the United States. We need to buy:
Microphones

Headphones

Pop filters

Maybe a laptop because Ambria's is pretty broken and she'll probably be doing some of the audio editing and recording??? She knows a guy that sells refurbished ones on the cheap

A domain so we can have a website???

Other costs we have not imagined yet???