Neighbourhood Connect Inc is a National Charity and Community Organisation helping people build Neighbourhood Groups and fostering an Australia-wide network of local communities since 2014. We now need your help to create and support more Neighbourhood Groups to make more Australians #HappierTogether by Christmas 2019!
In 2018 over 400 people benefitted from our Neighbourhood Groups, with over 4,000 hours of community connection - read more about how our work makes a difference!
Your kind donation will enable us to provide more free resources and support to help people build more supportive relationships with their neighbours and stronger communities in their neighbourhoods.
We want to make more Australians #HappierTogether so please donate generously by secure PayPal or credit card!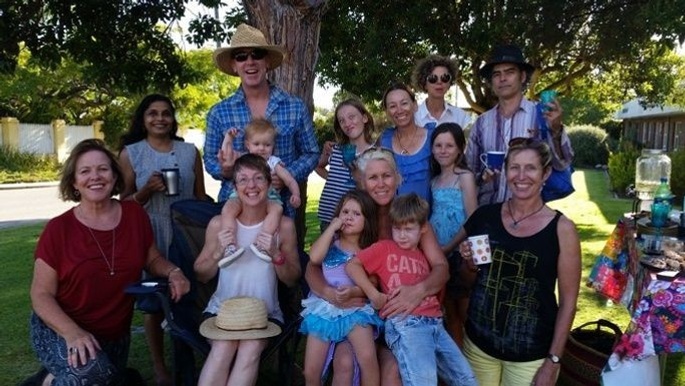 A Good News Story...
One Neighbourhood Group reaping the rewards of a more connected life is located in McCrae, Victoria. This community was born when Jenny McCarthy put invitations in 60 letterboxes which brought 20 people to the first meeting.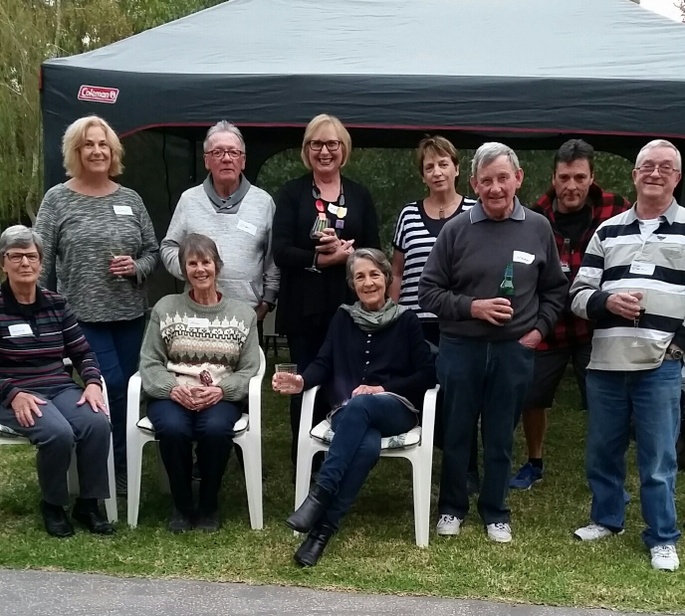 In just over a year, former strangers, along with new additions, have built ties that enrich their lives daily. As well as simple things like collecting a neighbour's mail or feeding their pets, this blossoming group has rallied to help a neighbour move into a retirement home and help an elderly resident who often needs a hand. Two people who lost spouses have found a strong system of support against loneliness and depression. "Most of us felt isolated before" says Jenny, "but now I've got all these neighbours I could call anytime day or night and they would help. It has made a big difference in my life - and it's good fun."
But there's a Problem
Many of us aren't as fortunate as Jenny and her neighbours and don't live in connected neighbourhoods like we may have in the past. Many Australians don't know or trust their neighbours; one in four of us feels lonely and loneliness significantly increases the number of premature deaths.
The increased pace of contemporary life, online shopping, internet entertainment and social media combines to deny us the social connections that are at the foundation of what it means to be human. Rather than being drawn closer, we are drifting apart.
Here's what we're doing about it
Neighbourhood Connect provides free resources and support to help people build connections with their neighbours.
We provide:
free tool kits for individuals wanting to start a group in their neighbourhood including invitation templates, lists of activities to do together, conversation starters and more

advice and support to grow the neighbourhood group

ways to connect with local services and community groups

ways to share the workload of creating and managing activities and deal with challenges.
How we're going to change Australia
Our vision is that every Australian has the opportunity to be connected in a neighbourhood group and enjoy feeling part of a community. With your help we can increase outreach, identify and support more connectors, and make the connected life accessible to more Australians in every part of our country.
How you can help
There are a number of ways you can support our work:
Community Connections Benefit Everyone
Everyone benefits from living in a community. With a sense of belonging, people feel more supported, safer and happier because they:
Suffer less from social isolation and depression.
Have someone to simply have a morning coffee with.
Have neighbours that look out for them and their property.
Can stay in their homes longer if neighbours help them.
Feel that they and their disability are included.
Can find someone to borrow a ladder from.
Can find who will walk their dog when they are ill.

************************
Neighbourhood Connect Inc is an incorporated National Not-for-Profit Association (ABN 61477565710 ARBN 629 671 389) and Charity approved by the Australian Charities and Not-for-Profits Commission (ACNC).