WE DID IT!
We've smashed our first fundraising goal of $10,250 and our second goal of $15,375 BUT we're not finished just yet!
We are building something so amazing
kids and books - it gets no simpler.
Are you with us?
1 book only costs $2.05c - less than a cup of coffee!
You can help play a small part in making a HUGE difference to children with disability in Papua New Guinea.
Our stretch goal is ... the sky's the limit !
So far 7500 KIDS GET A BOOK AND
hopefully with your help many more will - there's still TIME!
All you need to do is give what you can and SHARE, SHARE, SHARE to your social media and email friends and family alike.
Together we can get this done before CHRISTMAS!
Thank you.
---
A little bit of context
With more than 85% of Papua New Guinea's population living in remote or rural communities, for most children, education during the vital early years of life is inaccessible.
For children with disability, these opportunities are even rarer. Barriers such as accessibility, costs, and discriminatory attitudes mean that children with disability are often excluded from education.
But there's a problem
It is estimated that only 2% of people with disability in PNG have access to the services they need to live a full and happy life.
More needs to be done to ensure all children, especially those with disability, have access to quality education.
While all books can make an amazing difference and help children fall in love with reading, the big challenge is to ensure books and stories reflect Papua New Guinea's unique culture, environment and history and most importantly reflect the reality of the lives of children with disability.
Here's what we're doing about it
With your help we are collating stories and drawings by children with disability in Papua New Guinea. With a cost of only $2.05c to print and distribute 1 book, our goal is to produce and distribute 5000 books (or more) to elementary schools and community libraries across PNG.
Earlier this year MMI's local partner, Buk Bilong Pikinini, travelled to Vanimo, a remote town on Papua New Guinea's North coast, to meet children with disability who attend the local Inclusive Education Resource Centre.
The children shared their gifts and talents, what they love about learning, and what their hopes are for the future.
The stories these children shared are now being collated into an early reading book, that with your help, will be printed and shared with community libraries and elementary schools throughout Papua New Guinea.
It is our hope that these stories will help to raise awareness of the rights, gifts and dreams of children with disability, and help to change attitudes about the importance of providing quality and inclusive education for all children.
Not only do these books provide the opportunity for children with disability and their families to share their story, raising awareness of the importance of disability inclusion in schools, the books also provide all children with the opportunity to learn from materials that reflect their own culture, communities and lives.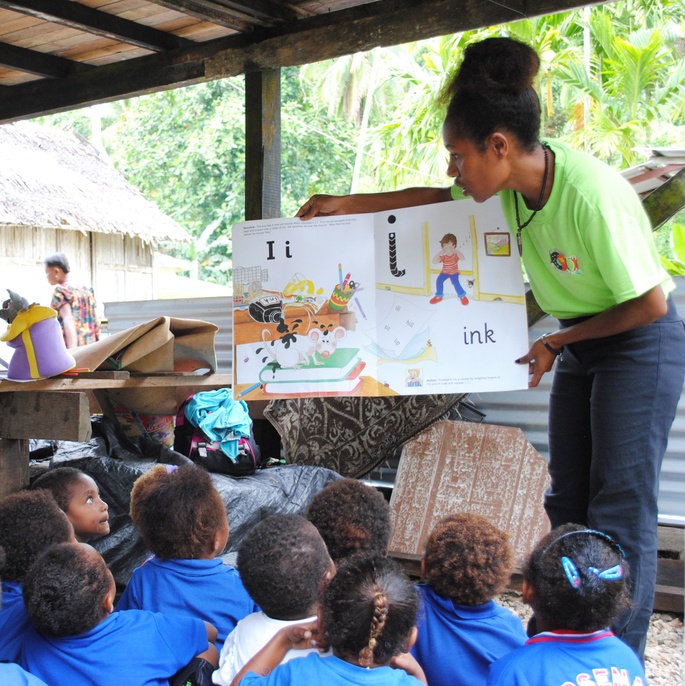 You can join us
It only costs $2.05c to print and distribute 1 book - less than a cup of coffee!
With your help, we can print and distribute 5000 copies (and hopefully more) of these readers to community libraries and elementary schools across Papua New Guinea – allowing these young voices to be heard throughout the country.
Donate what you can and help us reach our goal by sharing our campaign far and wide, with friends, family, colleagues, associations and any networks you may have.
It's so simple and easy! Just share to your social media and send emails to everyone you know - it will only take a few minutes but by spreading the word, you have have the power to make a world of difference with just a click!
Thank you.
Please note all donations to MMI $2 and over are tax deductible.
If you'd like more information about MMI - please go to our website:
Mary MacKillop International is a member of the Australian Council for International Development (ACFID) and is therefore a signatory to the ACFID Code of Conduct reflecting MMI's Compliance with industry standards of good practice, transparency and accountability. For information go to ACFID's website: