As a seabird scientist, I see every day how climate change and human activities are leading to the disappearance of the bustling colonies of seabirds that characterise our beautiful coasts.
But it's not just seabirds, wild spaces and wild things are being squeezed into smaller and smaller spaces as the human population explodes, leaving little room for them to survive and thrive.
I feel daily frustration that world leaders aren't doing more to reduce the rate of climate change or finding a way for the human population to live more sustainably, rather than constantly pursuing growth, development and short-term gains.
I always wondered, why doesn't someone do something about this?
Then I realised - I am someone.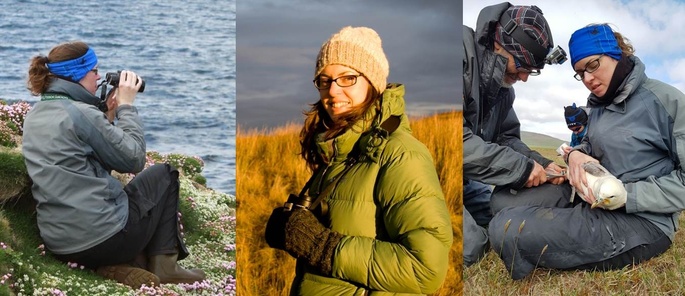 What is Homeward Bound?
Homeward Bound is a programme developing female leaders who want to have a positive impact on our world. I'm one of 80 women selected from around the world to be part of this year-long programme of one-to-one coaching, collaborative research projects, and skills development in the areas of leadership, communication and strategy. The programme culminates in a 3-week intensive development expedition to Antarctica in December 2018. Homeward Bound is creating a collaborative network of 1000 women leaders from all over the world, all working to create a more considerate and sustainable way of living.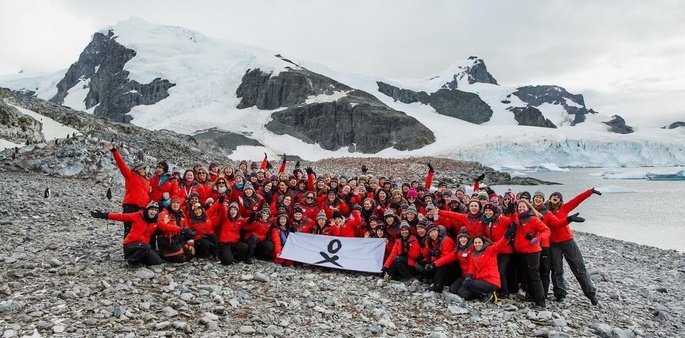 Why women?
Women represent 50% of the population. Every second person is female. Yet women are routinely underrepresented in leadership roles, especially in the sectors of science, technology, engineering, mathematics and medicine (STEMM). This is often a result of biased employment practices but is also driven by differences in behaviour between men and women, with women tending to undervalue their expertise and doubt their abilities.
Gender equality isn't a female issue, it's a human issue - one that everyone benefits from if we address it
The lack of women in leadership roles means that when some of the biggest decisions about how we live and how we treat the world are being made, women are largely absent. It means the interests and issues affecting just half the population are generally prioritised and addressed. But more importantly, it means we're only using 50% of our 'collective brain' to address the problems and issues confronting the human population. At a time when we're facing huge challenges like climate change, running at half capacity isn't an option.


Why Antarctica?
Antarctica is one of the most challenging environments on our planet. It is inhospitable, wild and awe-inspiring. There is no permanent human population on the continent. However, it is also fragile, with climate change impacts seen more rapidly here than any other place on earth. Visiting Antarctica will show us why we need to act with urgency to create change – a message that will motivate us as leaders.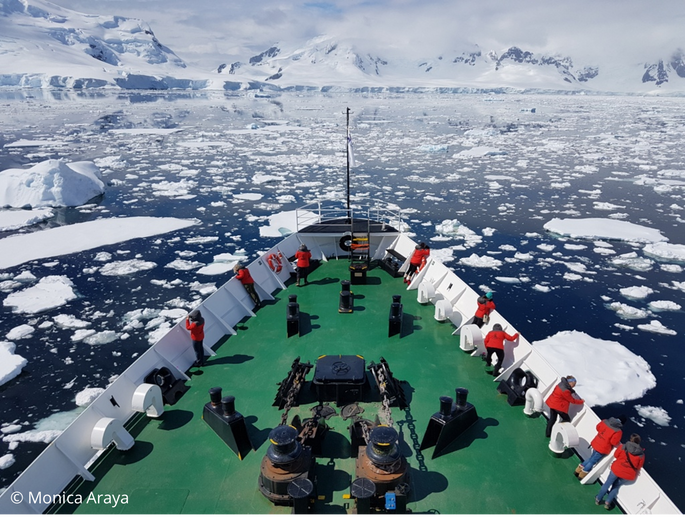 Why me?
Through Homeward Bound, I will develop the skills and strategies to become a responsible and strong leader – a leader that will work to influence decision making towards a more sustainable way of living, where the value of the natural world we live in is recognised and appreciated. I will be part of a worldwide network of women from diverse backgrounds with similar goals and ambitions. I will be a visible female leader who will show other women and girls that female leaders are a reality - and are normal, everyday people just like them.
Please support my place on Homeward Bound!
The Homeward Bound development programme is primarily funded through in-kind donations of time and expertise but each participant needs to contribute £12,000 towards their place on the programme and their berth to Antarctica. But your contribution to getting me on the ship doesn't stop there.
Your support will empower women and girls everywhere by contributing to growing a worldwide network of inspiring female role models
The value of visible female role models cannot be underestimated in encouraging women and girls to have confidence in their voice and to believe in their abilities - you cannot be what you cannot see.
Your support will inspire the next female leaders who will shape a more sustainable future for our world!
THANK YOU so much for your support

Get in touch!
Please feel free to contact me if you have any questions, media enquiries, or comments.
Email: [email protected]
Twitter: @Helen_Wade_
Follow: #TeamHB2019
Global reach of Homeward Bound
Homeward Bound has already reached an estimated 500 million people around the world. This is just some of the global media coverage:
Vogue 'Game Changers' - Homeward Bound
CNN - 76 women voyage to the edge of the world
Forbes - Homeward Bound ... To Antarctica
BBC - Largest all-women expedition heads to Antarctica