This project will be match funded by the Arts Council England. So, every £1 donated will be doubled, up to the value of £5,000!


Just take a moment to think about this... can you imagine if Picasso hadn't had the time and space to bring his work to life? Or say, if Da Vinci had to sacrifice his genius in order to make a living? What if they had never received the support they needed?
Artists and change-makers hold immense power in shaping the future, but their gifts need to be nurtured and supported, otherwise, we risk losing the precious gifts they offer society.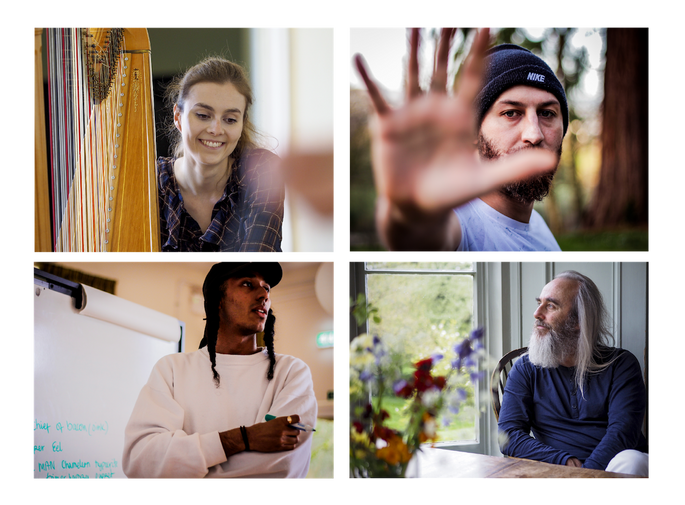 With your help, we will be able to bring together 28 artists and change-makers for 5-day creative residencies!

These are people whose everyday challenges often go unrecognised. Your support will be invaluable – we invite you to give them this opportunity.


With your pledge, we will be able to provide studio space and full board accommodation at Hawkwood.

Your support will allow these hardworking Artists and Change-Makers a period of creative incubation, where they can focus entirely on the creative process away from the demands of everyday life.
We will provide the space, time and resources to create the conditions for truly invaluable and innovative work to flourish.
Just imagine the impact when we are able to fund their residencies and to back their efforts in making a more beautiful and sustainable world.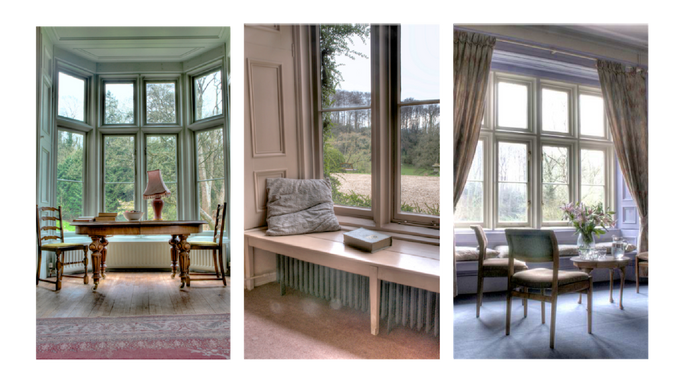 Our studios have hosted more than 100 artists over the last year, a place like that breathes creativity!
The programme has had national impact across a wide range of art forms - from artists to musicians, writers to theatre practitioners, and researchers to puppeteers.


It is vital that we give these culture shapers the support that they need.
The arts and creative thinking are both essential parts of our human experience, they allow us to reflect on our individual identities, shape the communities we live in, and ultimately they are key elements that are carving our future. The solutions to the societal, cultural and environmental challenges we face are bound to come from outrageous thinkers.

These new residencies have been created to provide a platform to empower recipients to go out into the world and stir their ideas into action.
The creative people that will be taking part in this residency programme will be able to cross-pollinate ideas with each other. We seek to provide a space that invites them to feed into each other's works, mutually inspiring each other into thinking out of the box.
With your donations, you will be supporting bold ideas for a creative and flourishing society.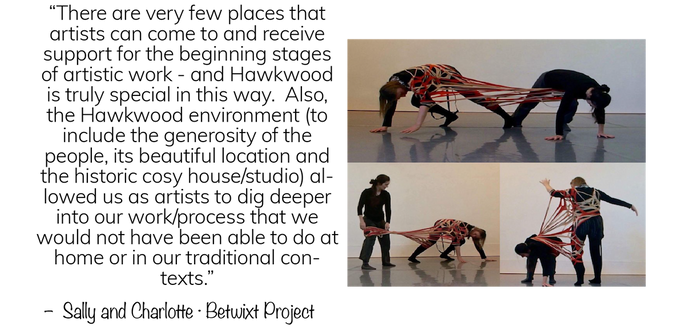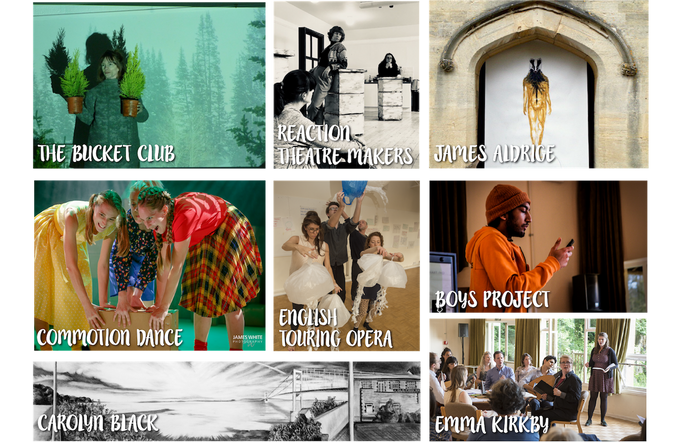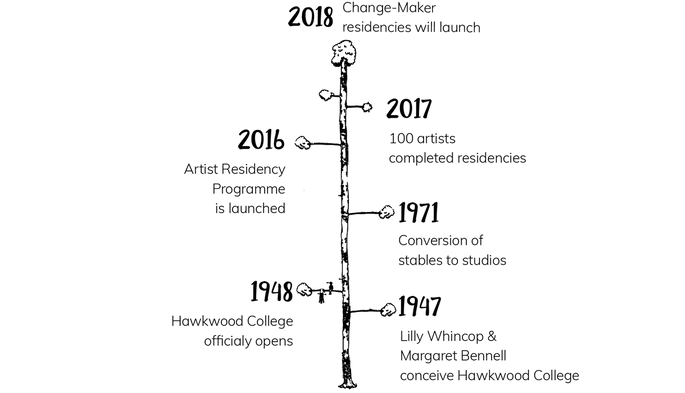 Nestled in the hills above Stroud, in an area of outstanding natural beauty, the house is situated on the southwest-facing slope of wooded hills, which form a protective embrace from the north and open to the warm south with its views over the Severn Vale. Acres of sustainably managed woodlands, farmland and a Victorian half-walled garden complete the mosaic.


Hawkwood is exceptionally conducive to creative work, with its retreat-like atmosphere, that makes no demands of artists and change-makers and yet invites them to be part of the wider activity going on at Hawkwood. Staff and visitors intermingle creating a place for exchange and inspiration.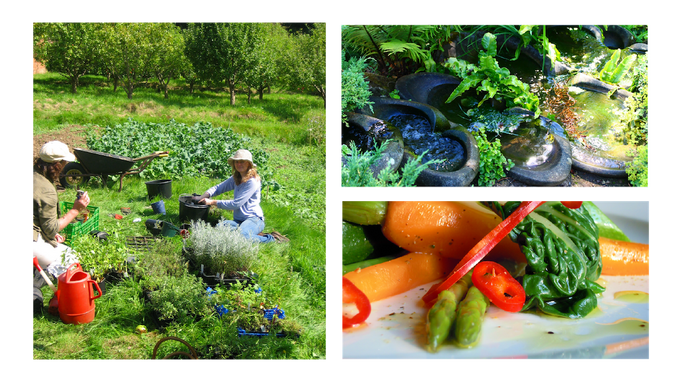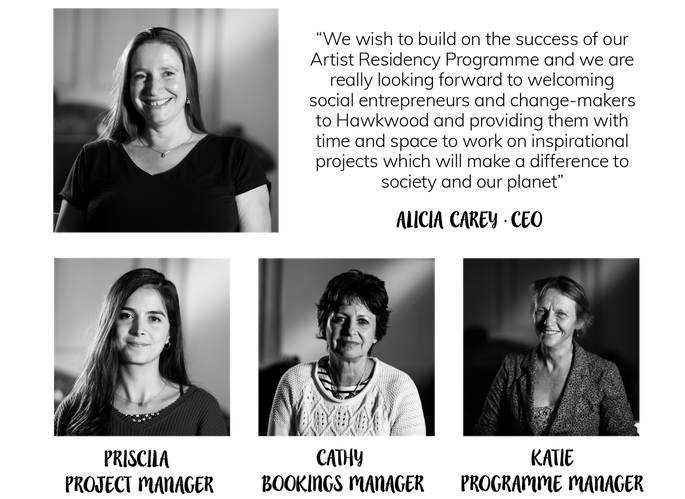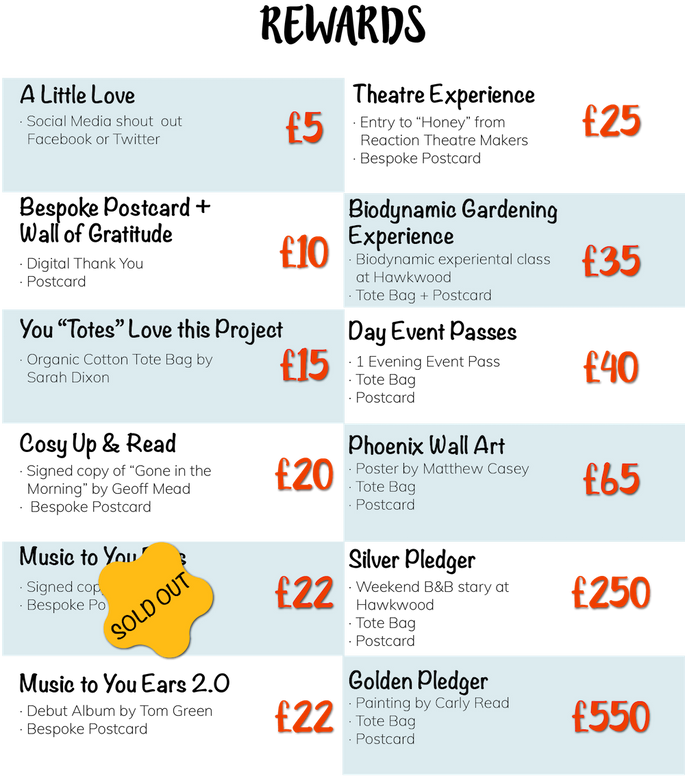 A HUGE thank you to all our alumni who have so generously donated their time and beautiful & inspiring work towards this crowdfunding campaign. Here are some links to look further into their work or emails to contact them personally:
Carly Read https://www.carlyread.com
Carolyn Black https://carolynblackart.com​
Emily Hall https://emilyhall.bandcamp.com
Geoff Mead https://geoffmead.blog/books/
Herewood Gabriel http://herewoodsart.co.uk
Matthew Casey [email protected]
Sarah Dixon http://sarahdixonfineart.co.uk
Reaction Theatre Makers http://www.reactiontheatremakers.com
Tom Green http://www.tomgreenmusic.com/
Off Grid Festival, deserves a special mention for their generous donation of 2 festival tickets to this crowdfunding! Thank YOU!
And of course a HUGE thank you to Peter Moseley – amazingly talented film director – who worked so hard on our crowdfunding video! And finally, a big thank you to Victoria Bosch who did the nifty graphics! You can contact her at [email protected]

Last, but surely not least, those furry ones at Dancing Fox deserve a special mention for all the guidance and for donating their time for the concept development of this project: #LostPicasso! Thank you!


* This project will be match funded by the Arts Council England. So, every £1 donated will be doubled, up to the value of £5,000!