A little bit of context
Hart Acres Animal Haven is Sydney's only sanctuary for farmed animals. Our family run sanctuary is dedicated to rescuing neglected, abandoned and abused animals, providing rehabilitation, shelter and care to those that would otherwise be forgotten.
As well as providing 24/7 care to our residents, we regularly host educational open days which enable people to get up close and personal with a range of different animals including, cows, pigs, horses, donkeys, chickens, sheep and goats. Our special open days provide an opportunity for people to make a connection with other animals, learning about the awful lives they have come from and how we, as humans, can make a real difference to them and other animals just like them.

But there's a problem
The recent droughts that have wreaked havoc across New South Wales and Australia means that our normally lush and green paddocks are bare. Although we already hard-feed our older residents (using hay bales), as well as supplement all meals with fresh fruit and veg, many of our animals are now unable to graze - meaning that all food needs to be purchased and distributed across the sanctuary, which comes at great cost.
Here are some photos of what our beautiful sanctuary should look like: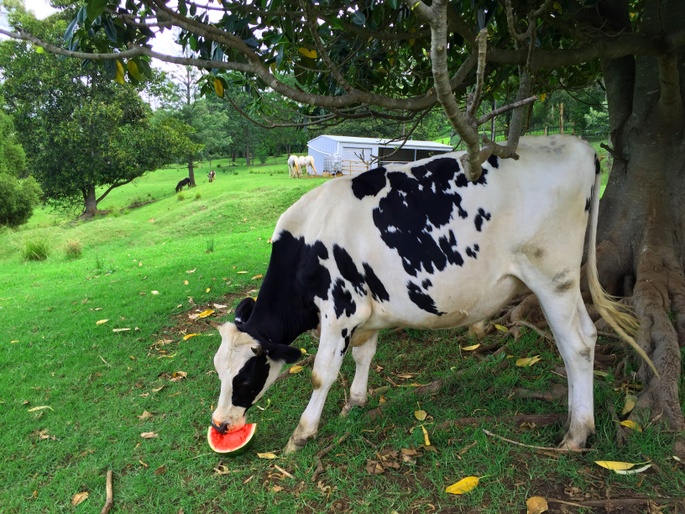 And what the sanctuary looks like today: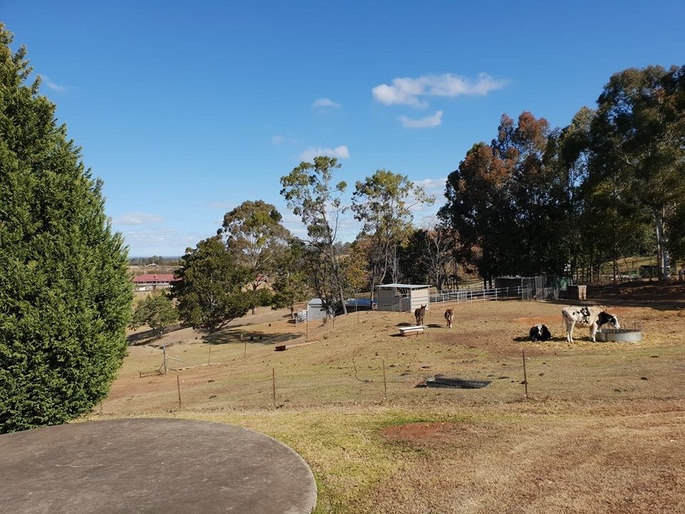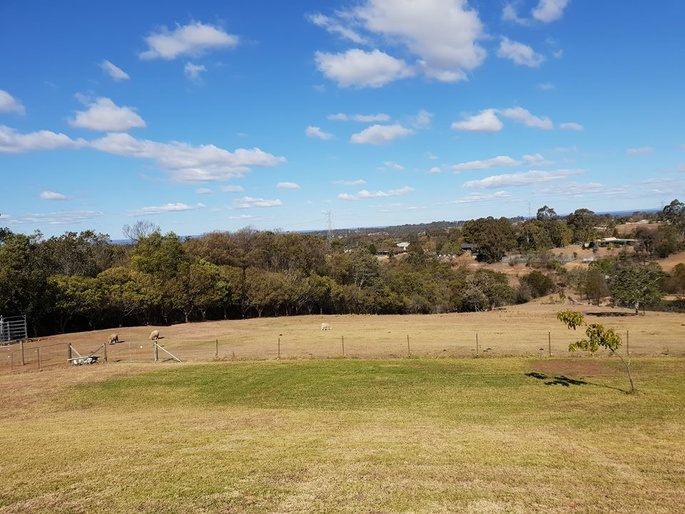 Here's what we're doing about it
The sanctuary is funded through community support, relying on generous donations from the public, as well as financially supplementing personally wherever we can. But given the enormity of what we are currently facing we cannot personally supplement a cost this huge - so we need you!
We have calculated costs based on our weekly requirement of feed for all our residents. We can buy hay bales in bulk and store as much as possible to maximise our savings. Based on our costs over the last 18 months, and the expected impact of this continuing drought for the next six months, we need to raise $25,000.
We need your help now, more than ever
Despite the challenges we have been facing, it hasn't stopped us from taking in more animals in need, like Dottie, our newest resident, who joins our family of 40 other animals who have their own special requirements and circumstances.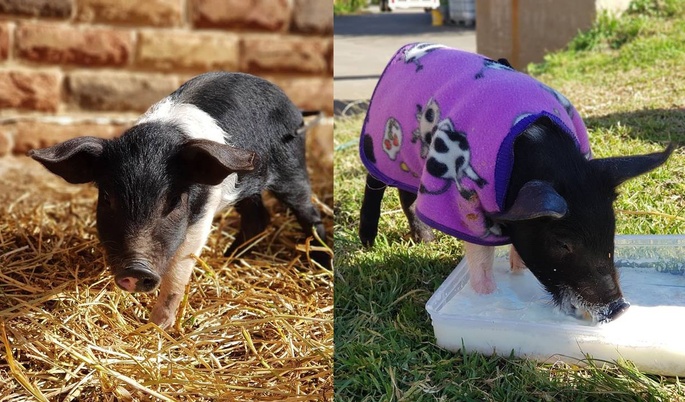 So we are reaching out to everyone - to all of our supporters, friends and visitors who have had the pleasure of spending time with our animal friends, as well as those that are yet to meet the amazing souls that call Hart Acres their home... we need your help. Running a sanctuary can be hard, emotionally draining, expensive and exhausting. But providing ongoing care, love and happiness to gorgeous little beings like Dottie in a place she can feel safe is also the greatest reward there is, and right now we can't do that to the best of our ability without you.
Please consider donating to our drought appeal - any contribution big or small will have a lasting impact on the lives of so many in need. And from Dottie, all the residents at Hart Acres, and us - we say thank you for reading x
All donations above $2 are tax deductible. If you would prefer to donate to the sanctuary directly you can do so via bank transfer:
Account name: Hart Acres Animal Haven INC
BSB: 032272
Account Number: 342991