Context & problem
The inhabitants of the small Moluccan island of Saparua have always relied on their spices and on fishing to survive. In the last years, because of the big amount of plastic spread over the island and into the ocean surrounding it, the fishing has becoming insufficient and contaminated. The touching film Waste Time shows how a diverse group of people from the shop owner to school children take action together and find creative solutions to reduce, reuse and process waste, despite the absence of a functioning waste management system. After all, " if we don't do it, who will? " sings to us the local traditional guard of nature. Pollution is affecting today not only Saparua island but the entire world, especially those communities living in areas where there is no functioning waste management system.
Here's what we're doing about it
We would like that as many as possible of these communities can be inspired by the people from Saparua during screening sessions of Waste Time. We want organize four screening sessions for youth in Burundi, Indonesia, Uganda and Rwanda. Each film performance will be followed by a SALT session where the children will develop their own feasible actions towards a clean environment. (To know more about SALT, scroll down the page or click here).
You can join us
We will count on you all to give your small, feasible amount so that we can collect 2000 euros to organize screening sessions for youth in Burundi, Indonesia, Uganda and Rwanda. The places where the screening will take place have no screen or projector. Your kind contribution will cover the travel costs for the person who will facilitate the session, the rent of equipment, as well as a snack for the young audience.
The first screening session will take place in the south of Guyana close to the border with Brazil, in the Bina Hill Institute. Here is the link to Bina Hill http://nrddb.org/bhiylc. Laureen Pierre, who was introduced to SALT during one of the engagements during 2009/2011,will be the facilitator.
The Kenya (Constellation) team has also joined the #givingupwaste campaign. Two Kenya Constellation members mobilized school children from Nairobi - Langata Shepherds Brigade; - and in Eastern part of Kenya in Kikongooni Primary School for clearing of the compound and also for planting of trees. The Kikongooni children used recycled milk packets for their tree planting process.
"One of the strengths in these WASTE TIME links for Kenya is the availability of opportunities for showing Waste Time and using it as stimulant for local responses. The challenge for most rural communities is having access to an overhead projector and screens for showing. In most cases it needs hiring of the equipment's plus having some drinks and snacks for the children as well as a little supply of stationery which includes flipchart papers, markers, masking tapes. These aspects of preparation for showing the AYOYE series would enhance the impact and process of learning." (Meble Birengo, Constellation Board Committe Member, Kenya)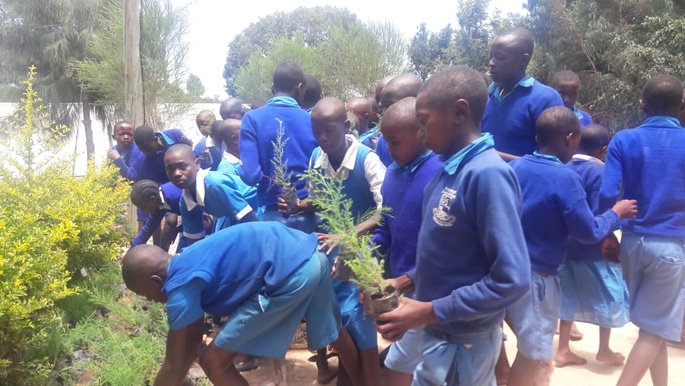 Kikooongooni primary school in the Eastern part of Kenya getting involved in tree planting. The young people are mobilised by Maggy, a facilitator from Kenya Competence Trust - a local team of

#

TheConstellation

.
Your contribution will allow them to feel connected to their peers in Indonesia during a screening of the documentary Waste Time, followed by an interactive SALT exercise that will help them to sustain their actions.
Help us to #givingupwaste!
Do you also wanna be socialMEDIAly involved?
We celebrate the starting of our campaign the 5th of November with the online première of Waste Time.
Go online click here, enjoy it, and ...you?
Do you take your own small, feasible action to contribute to give up waste? Tell us about the small changes you are making in your daily lives, by yourself or with others, take a picture, share your action in your own social media (#givingupwaste, #wastetime #asyouopenyoureyes, #theconstellation) to convince us and others...and do not forget to follow us on our fb page.
The inspiration of #givingupwaste is building up to #givingtuesday an annual day to celebrate generosity. Every year on the first Tuesday of December, millions of people across the globe (individuals, communities and organisations in almost 60 countries) find a way to give back and get involved in their communities. This year, on Tuesday 3 December, The Constellation joins this global movement with #Givingupwaste.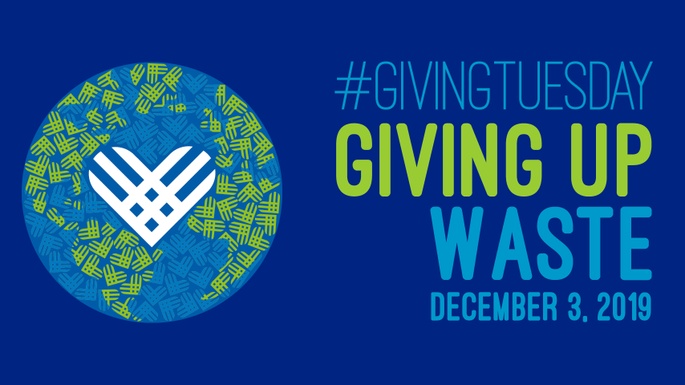 And here's some amazing perks for supporting us that you can't live without
10 euros contribution
you will receive our biggest gratitude and the possibility to download one of our movie postcards.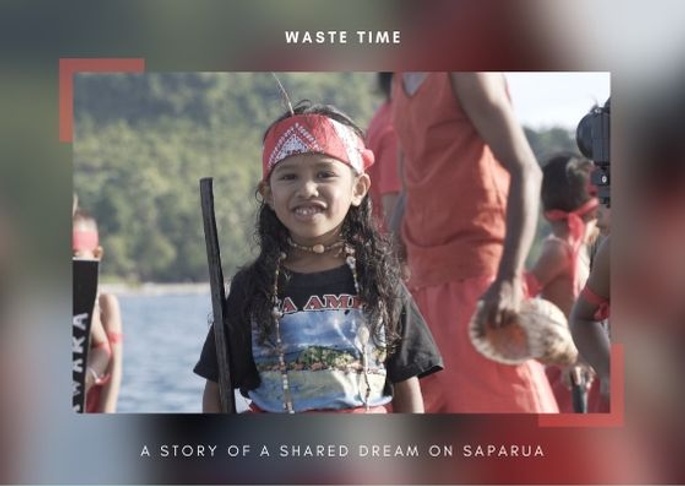 20 euros contribution
you will receive our biggest gratitude and the possibility to download five of our movie postcards.
50 euros contribution
you will receive our biggest gratitude and a beautiful recycled plastic handwork madeby the people from Saparua.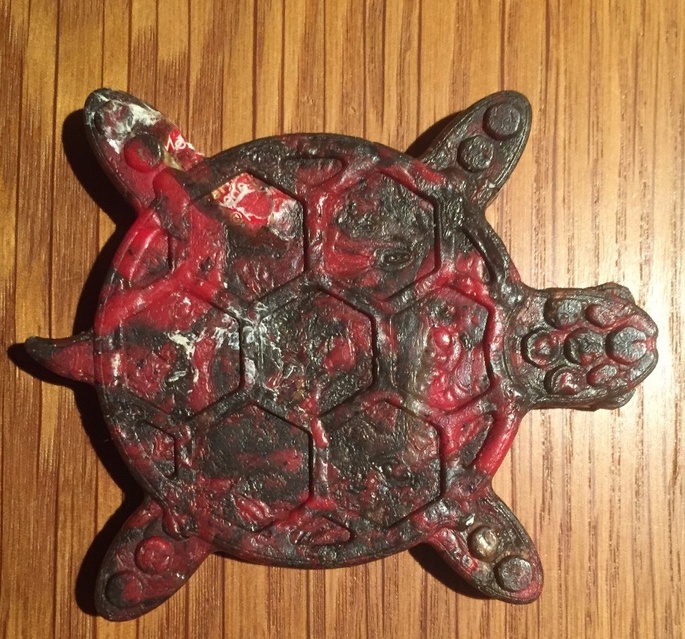 Think about an extra contribution on top of the one's above to help us GIVINGUPWASTE !
A little bit about us
We are The Constellation
The Constellation is an association that since 2005 has facilitated local responses in more than 50 countries through partnerships with governments and organisations as well as through coaching small groups of people.
We are facilitators, we are coaches, we are people supporting local responses.
When a community calls us, we go and, making use of a learning cycle process (CLCP) and applying a method called SALT, we encourage people to find solutions for their own future.
We do not bring solutions, we want to make communities conscious of the depth of their experience as well as of the fact that they can solve their own challenges.
PROGRAMMES AND PROJECTS ARE TEMPORARY, OWNERSHIP IS SUSTAINABLE: ONCE IT IS IN PLACE, IT STAYS FOREVER WITH JUST A BIT OF CARE .
In our 15 years history, we've encountered numerous communities and learned from them. Now we feel that the time hais come to spread theirese stories, so that
other communities can feel encouraged and equipped to take ownership of their challenges,

leaders and decision's makers around the world start to recognise that solutions are in fact emerging from the communities and that they deserve support,

participating communities will become more conscious of the depth of their experience.
Therefore we in The Constellation, in collaboration with Visual Development, started a film project AS YOU OPEN YOUR EYES to present "Dancing Jajas", "The Match of our lives", and four more stories of communities change processes.