Myanmar Trip Has Been Drawn. The winner has been notified and will be announced soon!

Thanks for all the love and support Everyone :)
What is the GiveBack GiveAway??
Just like you guys, we love to travel, and we're very fortunate to be able to do so, so we figured it would be even better if travel wasn't only about the popular sights but also an opportunity for all of us to give something back.
This is why we created the 'Give Back Give Away'. We work on community development projects to improve the lives of those who need it, from playgrounds for kids to market stalls for families to sell their wares. The way we fund these projects is through donations from awesome people like yourself! But, like we said, we love to travel – so – we make an amazing trip out of it!
As you guys know, donating to a great cause feels pretty good, but imagine donating AND having the chance to win a free trip to help make that great cause a reality on the ground! Yup, each year we add all the names of the project donors into a hat, and we draw one lucky winner, fly them to our project and they get to help us build the project, then explore the region we work in.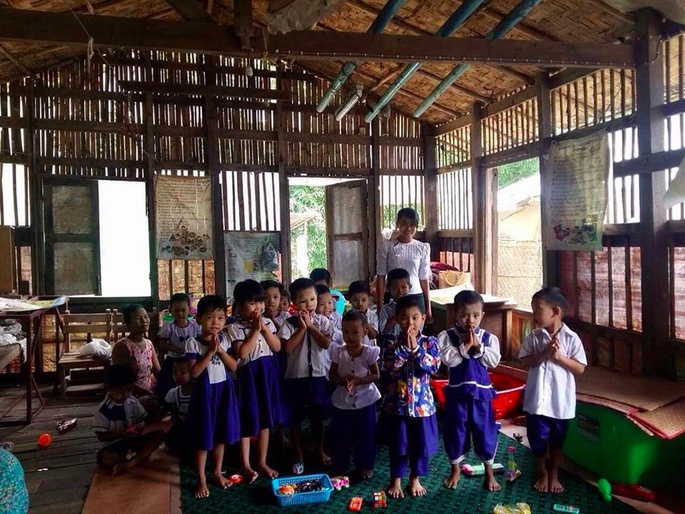 How it Works
A FREE trip. Sounds too good to be true right?! Nope, we believe everyone should have the opportunity to travel so we open this up to people everywhere on the globe.
We ask that you make a donation of either $10 or $25 to the cause and we will put your name into the pot. Once our campaign is finished we will collect all the names and randomly select one lucky person to come on this trip with us completely FREE! No joke, flights, accommodation, and activities are included for you!
The Experience of a Lifetime
We dream of marrying the freedom and excitement of travel along with respecting, and giving something meaningful, back to the communities we're privileged enough to experience.
GiveBack GiveAway trips allow people to explore regions and cultures in a way that normal backpacking just doesn't allow.
Our trips have spanned around the globe. In 2015 our Senegal project was surging funds and trade into a small community by having local carpenters build new tables for women who sold their crafts, produce and daily items in the market. 2016, we built a playground and created a sustainable income by donating bikes to a school in Cambodia. In 2017 We built a dormitory and playground for migrants students on the Burmese border in Northern Thailand. These projects were a huge success, thanks to people like you and again we are bringing our efforts to those in need. This timeto Myanmar.

This year's trip will span over two weeks taking us to Myanmar. You'll experience places, culture, and people, unlike any trip you've ever taken. On top of that, you'll be on the ground working with us to make a difference and meet the people whose lives we are impacting.


This is what we do - This is where we go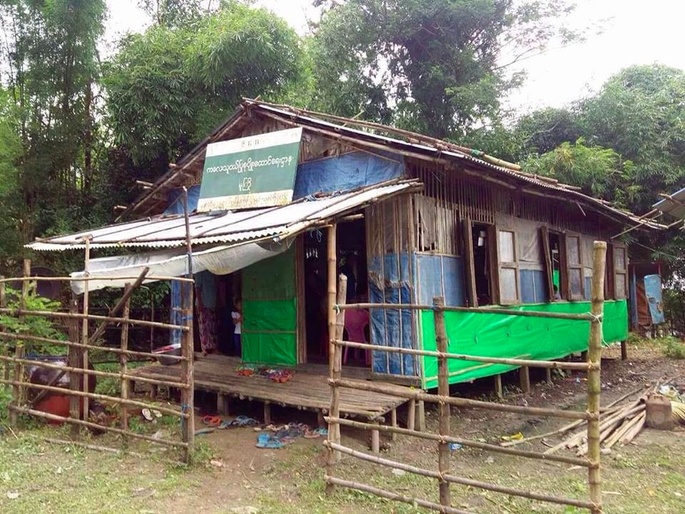 The Myanmar project is something truly special. We're working with an amazing local community about 70 minutes outside Yangon. Located on an island this community has been struggling ever since Hurricane Nargis in 2015 wiped out most of what they know. The United Nations moved in directly in the aftermath to save lives but since then these guys have been struggling.
The temporary UN building has been used as a high school for the 1,200 strong community but the kindergarten and nursery have nothing but a shack to work with. Step in the Give Back Give Away team! We'll be fundraising our standard $10k (partly through crowd-funding and partly from your project donations), and with that, we will move in for 3 hard days labor, in conjunction with the local Burmese guys and build:
Essentially a school. One purpose made classroom fit for the students
A small playground so the 22 kids have the chance to be kids
A dormitory for 16 of the 22 kids who are orphans and currently are sleeping wherever they find space. They'll be over the moon with their own little bunk beds, drawers, mattress, pillows, and sheets.
After the projects, our trip is laid out below, an epic backpacking trip throughout the whole country. Night buses, ethnic tribes, boat journeys and some of the most beautiful parts of the world you can imagine, not to mention our special treat – the balloon festival in Karen state. It'll be something like you've never seen before, and something only a handful of foreigners ever get to experience!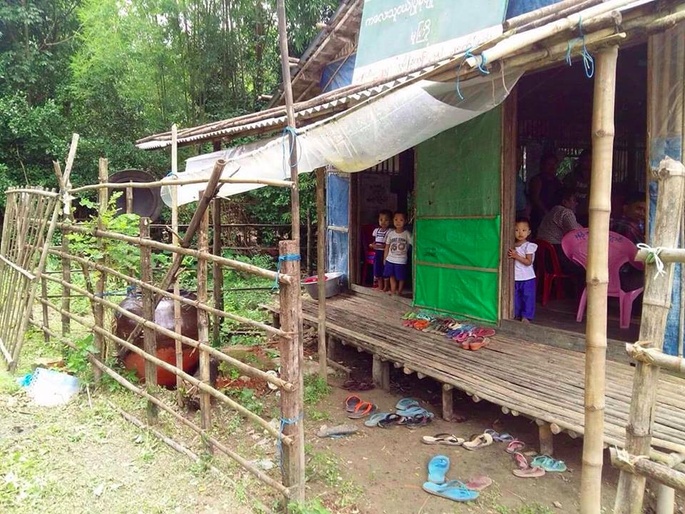 Project and trip is from October 29th - November 12th, 2017
For complete details on the itinerary check it out here.
Who We Are
The GiveBack GiveAway is headed by Johnny and Josh, just two guys who love travel and believe the world is a better place if we all help each other out. We have our good friend and projects manager, Carl, on board again who has years of experience as an NGO worker in the region. Check out our bio's here.
Long Story Short
It's simple - Donate to make a world of difference to a community in need and possibly join us for free to be part of it.
Not one of us will be taking ANY profit from any of the money raised, nor will we be using it to fund our travels. We really put 100% of your donations into the projects and to fund one lucky supporters trip to come with us.

By making a donation you will be helping change many lives for the better and one person who supports this project will be there to see it first hand.

So to help the cause and to enter, donate the following:
$10 - enters your name in 1 time.
$25 - enters your name in 3 times.
Please help us to reach our goal again. And good luck! Maybe we'll be seeing you in Myanmar!!
Draw Date is September 7th, 2017