A little bit of context
Phuket Has Been Good To Us is a Thai registered children's charity established after the 2004 Asian Tsunami destroyed all three schools we now teach in. Our mission is to improve the economic opportunities and life chances of young people, by funding and implementing high quality, practical English language education in government schools in Phuket. Our goal is to help Thai youth become capable and confident English speakers so that they may secure well-paid employment.
According to the EF English Proficiency Index (http://www.ef.co.th/epi/), Thailand ranks in the bottom 6 in Asia and is 53 out of 80 worldwide. Yet, with tourism being the largest industry in Phuket young people must have advanced English language skills in order to find well-paid employment.
To help address this discrepancy, PHBGTU teaches English classes, for free, to over 1,200 underprivileged Thai students aged 3 to 18 in three Thai Government Schools. Without our support, these children would not have access to an English speaking teacher, something that is vital to improving their ability to speak, read and write English and thereby enhance their future employment opportunities.

The Challenge
As a small Thai charity, Phuket Has Been Good To Us, receives no Government funding. Instead, we rely on the generous support of businesses and individuals to pay our teachers' salaries and provide necessary teaching supplies.
You Can Help!

Make your Christmas gift their New Year's resolution! We usually ask for small gifts or donations of teaching supplies for our students, but this year we need a teacher for 2018!
The gift of education will last far longer than a single toy! £12,000 (about 500,000 Thai Baht) will pay the salary and visa costs of a qualified teacher for a year. Our small Thai registered charity has been working in the Phuket community changing the lives of children for 10 years now. Fundraising is a constant struggle and in an effort to continue teaching 1,200 children we are reaching out to a wider audience. For the children we work with, a quality English education can make a huge difference in their employability and prospects for a secure future. It is only through the generous support of people like you that we are able to continue our work with this amazing community.
Our Goal
Hiring a qualified English Teacher costs £12,000 (about 500,000 THB) per year. This covers a full year's salary, visa and work permit fees.
By contributing to our campaign you are providing our students with a practical and interactive English language education that goes beyond the classroom and supports their daily lives.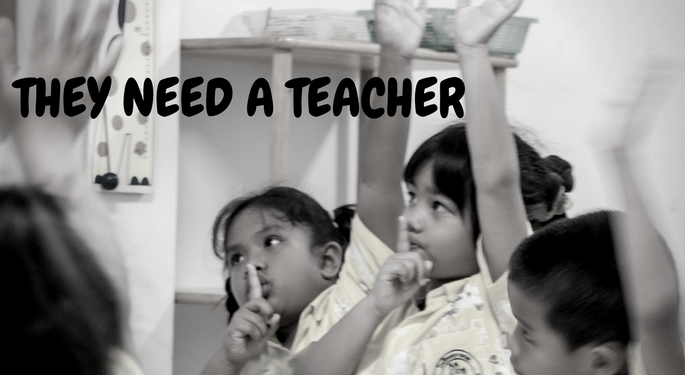 Transparency -breaking down our goal
We want you to know exactly where your money is going! Check out our budget outline below for hiring a qualified English speaking teacher. If you have further questions please get in touch by emailing [email protected]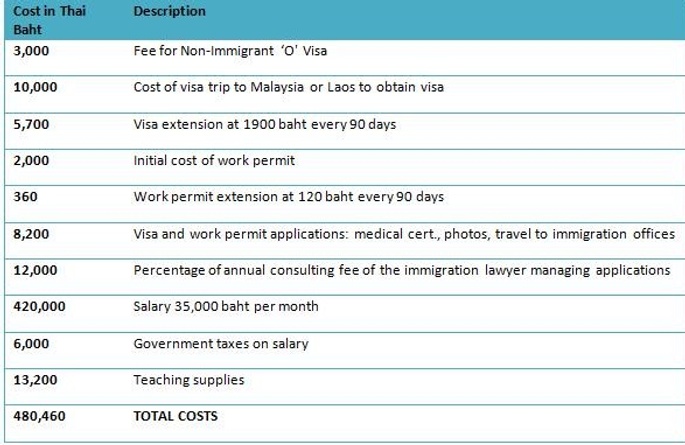 The costs above have been rounded up in this campaign to THB 500,000 (or £12,000) because there are always additional administrative costs involved with Thai Immigration and work permit offices. We also considered the fees we will incur when the money is transferred from the UK bank account of our Operations Manager, Tina Hall (who has run the charity for 8 years), into our charity's Thai account.
These factors were all taken into account when setting our goal at the nice round number you now see!
Currency Conversion Cheat Sheet:
£25 = 1,083 THB
£50 = 2,167 THB
£100 = 4,335 THB
£300 = 13,005 THB
We have the following recognition levels to thank you for your support
While all our funds go towards our mission we have created a few 'perks' to thank you for different levels of giving because we truly appreciate your generosity!
£100 (4,335 THB) –Christmas gift to a friend

For the friend who has everything or that particularly charitable family member, your donation becomes their gift this year. We will send them a handwritten Christmas card detailing your gift and the good it will do our Foundation.

£300 (13,005 THB) –Honorary child sponsor for a year

You will receive regular updates on one of our residential students written by their English Teacher.

£5000 (216,760 THB) –Honorary class sponsor for a year

You will receive quarterly updates from one of our 7 English Teacher's classes.