The Inclusive Research Network Need to Get to the Gold Coast!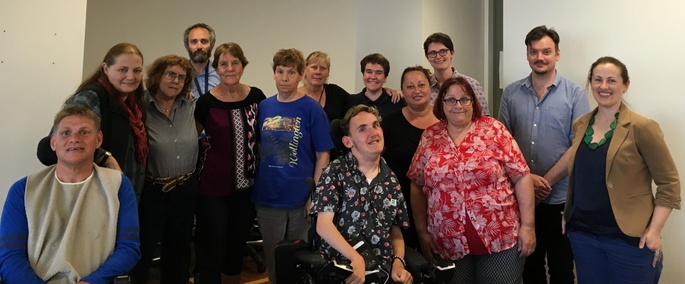 The Inclusive Research Network are a group of people with disabilities and their allies who meet at the Centre for Disability Studies to create and participate in research that will increase the choice, voice, and control of people with disabilities. Our motto is "nothing about us without us!" We have been accepted to give a presentation on disability and human rights at the Australasian Society for Intellectual Disability (ASID) on the Gold Coast. This is a fantastic opportunity for us as inclusive researchers to use our lived experience of disability to help give people with disabilities a greater voice!
But there's a problem!
Unfortunately we have not been able to attract enough funding for all of our Inclusive Researchers to attend!
What are we presenting on?
There are four presentations that members of our team are presenting on:
1. People with intelectual disabilities experience of receiving support from the NDIS.
2. The Quality Checkers Project: a project that trains people with disabilities to become quality standards checkers for residential services.
3. Disability and human rights.
4. Uni 2 Beyond- a program run by CDS that supports people with intelectual disabilities to attend university.
Can you help us?
We are asking for your help to raise enough funds to make sure that we can cover the travel, accommodation, and conference expenses for all of our Inclusive Research team. Any money left over will go towards covering costs for the IRN to attend future conferences.
You can find more information about the Inclusive Network here.