On January 24 and 25, 2018, we five young Brisbane women – artists Monika Correa and Tayla Haggarty, graduate students Hannah Schuch and Harriet Barrenger, and small business-owner Claire Ogden – put our bodies on the line to protest Adani's proposed Carmichael coal mine.
We were moved to take direct action against Adani as a future in coal will devastate our climate, the land & water resources, and vulnerable populations globally. A safe climate future means no new coal. Both sides of government have continued to support the construction of this and other mines, including offering government loans to private companies. As young people, terrified for our future, and realising the urgency of the threat posed by climate change, we feel that there is no choice but to engage in this kind of action.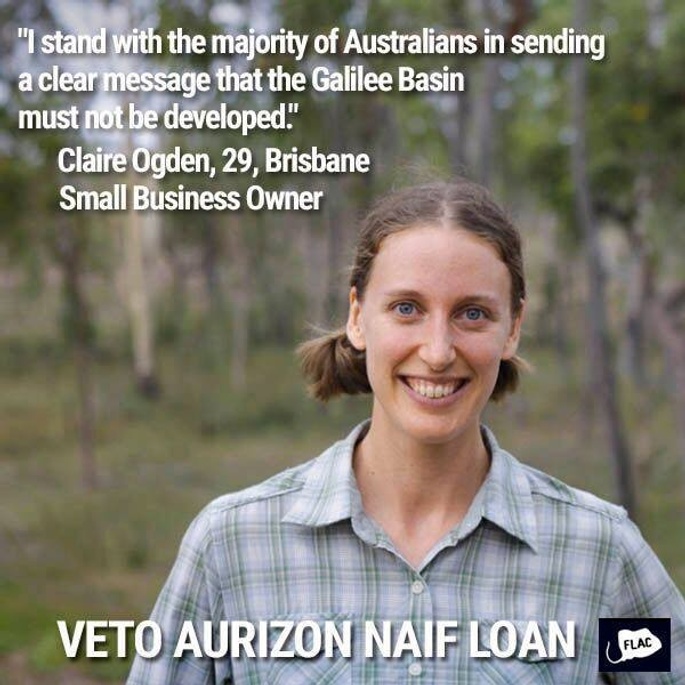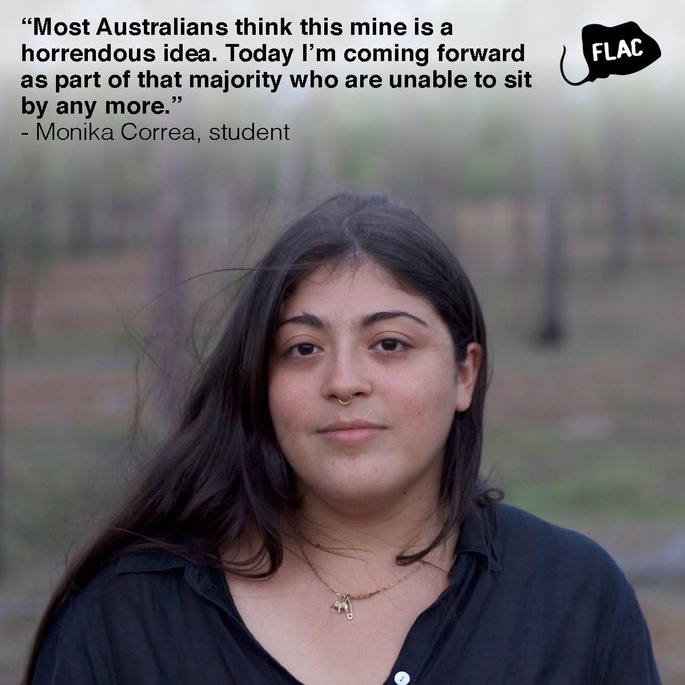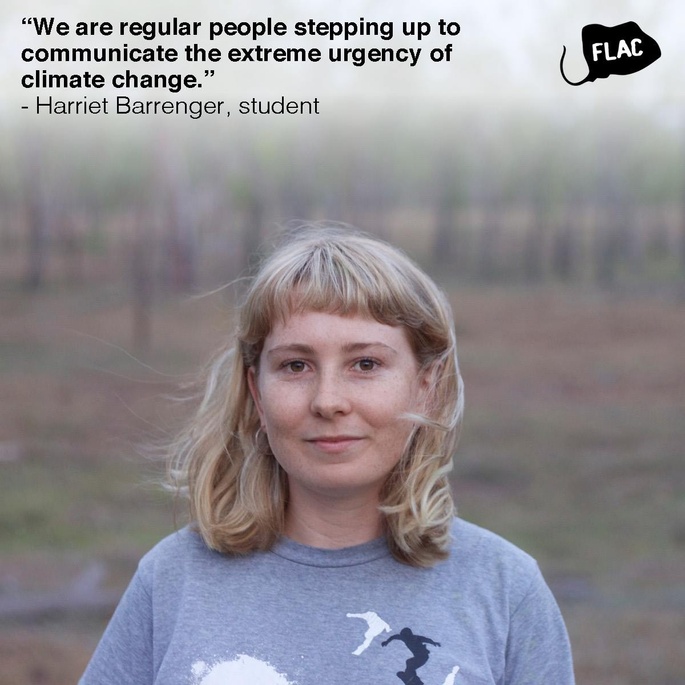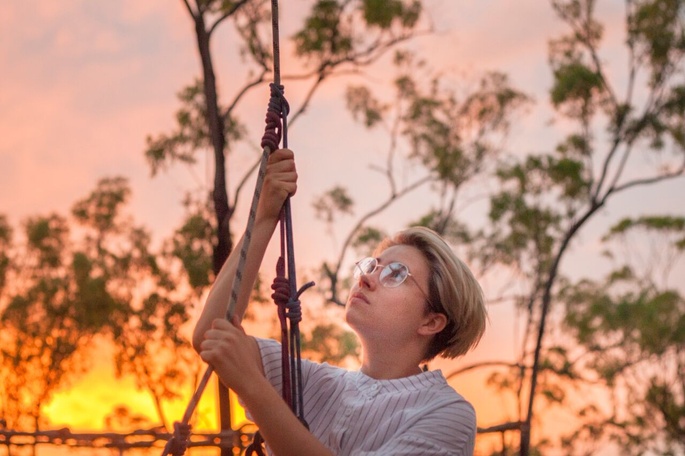 Why Direct Action?
At the time of our actions, Adani had been denied the NAIF loan by QLD Labor however was continuing preliminary construction in the Galilee Basin, while Aurizon was being considered for a $1 billion loan (the NAIF loan) by the State Government to build the train line linking the proposed mine site with the Adani-owned Abbot Point Port. The construction of this trainline would be a significant development and would give Adani further cause to push on with construction of the mine. As such, we determined this as an important target.
Over two days, the five of us stopped work by mounting a tree sit, occuping a coal train, and locking on to a concrete drum placed on train tracks. These actions culminated in shutting down Aurizon's rail line to Adani's coal port for 18 hours and costing the companies a huge amount of money (estimated to be $36 million). Our actions directly added financial pressure to the already heavily indebted port and company, while also scaring off potential investors.
Our actions also placed pressure on the Queensland state government to veto the NAIF loan to Aurizon and on Aurizon to not build this trainline. As of February 9, 2018, Aurizon has officially pulled out of plans to construct a trainline connecting the port to the mine site.
Can you help?
Aurizon's withdrawal from plans to build the crucial trainline for this project, as well as the previously vetoed NAIF loan to Adani, only go to show the impact and importance of direct action in this fight. Unfortunately, while vital, taking direct can be very costly. To continue on in this fight, we need your help. As we've each been given three charges for our actions, we're facing some large fines. We can't be certain of how much they will be until after our court date, but we're estimating they could total $4000 each. As a starting point, we are asking for help to raise $10000. Please, chip in, and help us spread the word by asking your friends and family to chip in as well.