*For the german version please click here*
Giving children in Burundi a chance to just have fun and enjoy being a kid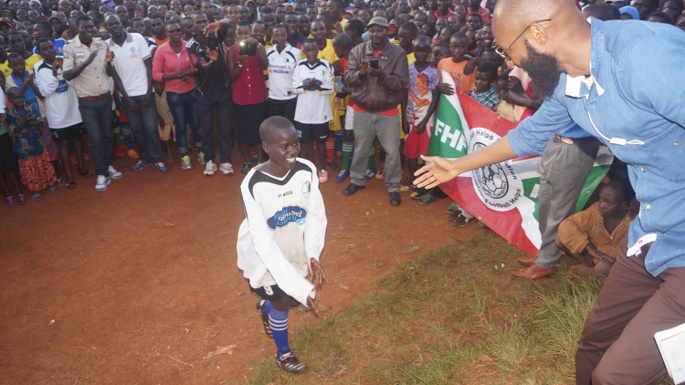 The Central African country of Burundi is one of the 3 poorest countries in the world. Life in Burundi is still characterized by the rivalry, distrust and discrimination between the two largest ethnic groups, Hutu and Tutsi. The civil war from 1993 to 2005 still has left its scars on the economic, political and social development of the country. In this environment, children do not have a safe place to go and often don't have a chance to make their own judgements on stereotypes, prejudices and discrimination.
Football Helps gives those kids a place where they can:
Just enjoy being a kid
Play football in a safe environment
Make friends with kids from other social, religious and ethnic groups

Learn about hygiene and healthcare

Experience the importance of tolerance, a healthy self-esteem and the environmental protection
We show the children in Burundi that they have their own future, and the future of their country in their own hands.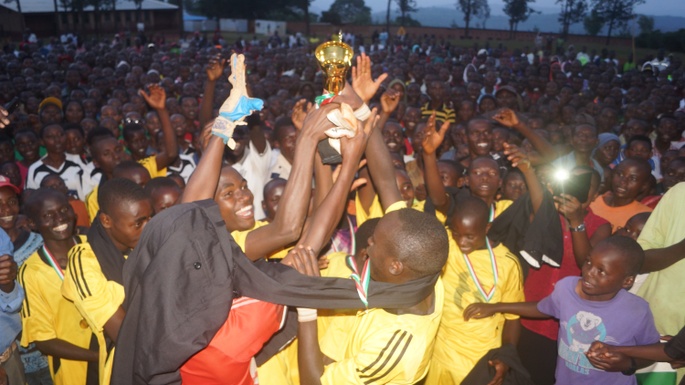 "I know how it is to grow up in poverty and what impact such an organisation has on the life of a kid." - Soso, Co-Founder
At the age of 10, Simplice Soso Mugiraneza had to flee from Burundi and lived in a Ghetto in Nairobi. There, he participated at a non-profit football organisation and experienced the positive impact such an organisation can have on the life of a kid.
Twelve years later, he came to Austria, and in 2011, he fulfilled his dream and started the 'Football Helps' project with his girlfriend. Nowadays, Football Helps is very proud to have more than 10 volunteers in Austria and 12 workers in Burundi organising football tournaments for more than 500 kids.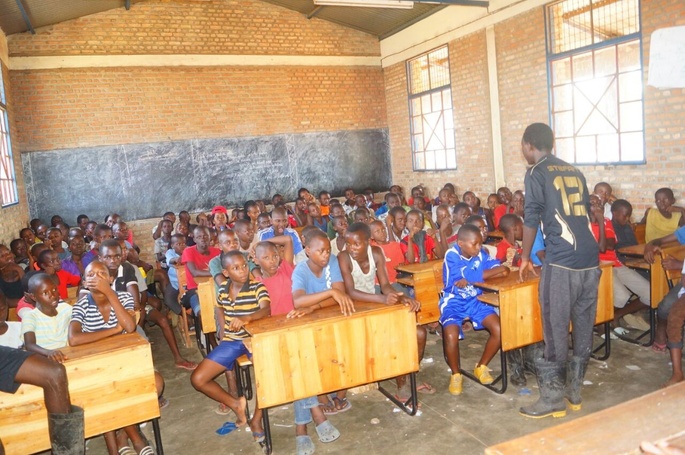 New friendships are the best way to fight racism!
What we do:
Obviously, the fun of sports is paramount for the kids. However, we try to also teach the kids valuable lessons and do good for the community. What we organise for the kids is:
Football tournaments over the entire years
Workshops about hygiene, environmental protection, health, etc...
Community work, like planting trees or cleaning public space

Regular meals
Each team gets extra points in the tournament for their participation at the workshops and community work events. All this is intended to help the kids to make friends with others from different social and ethnic groups and ultimately fight against racism, discrimination and prejudices.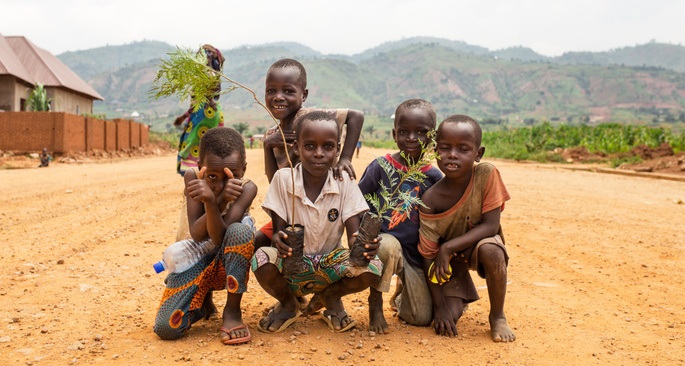 We have the unique chance to secure the long-term sustainability and independence of Football Helps
At the moment, we rent our football fields and our classrooms. It has happened before that we have had our contract terminated without notice and have had to look for a new field from one day to the other.
The government of Burundi has appreciated our efforts and progress in the last couple of years, and has given us the unique opportunity to build our own field and youth center. The government will provide us with the plot of land, and the only condition is that we build the field and a wall around it within the first year. In the long term, we are planning to build a classroom for the workshops, a storage room for our utensils and the office for our workers. This way children know, where they can find us if they need help or just want to play football in a safe environment.
This is a unique chance to secure the long term existence and sustainability of our project. Our own youth center brings FH closer to being an independent organisation not relying on donations from Austria.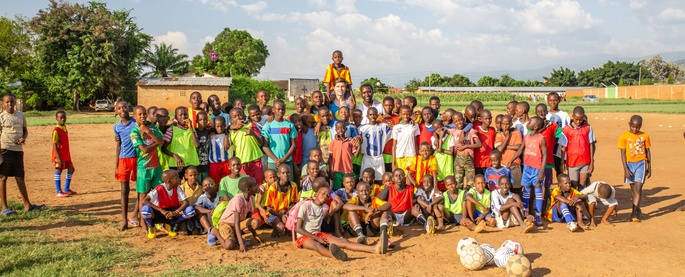 You don't need to know where Burundi is to help us!
We need you in order to implement this vision. We need €20,000 to begin with the first phase of construction. Every donation, every cent, helps us to reach our goal of our own youth center.
It is in your hand to help the kids in Burundi. Give them a better future! Show them that there is no place for discrimination in this world, and that they have a place where they can just have fun!
Thank you very much for your help, and don't worry: at the beginning, some of us didn't know where Burundi actually is either.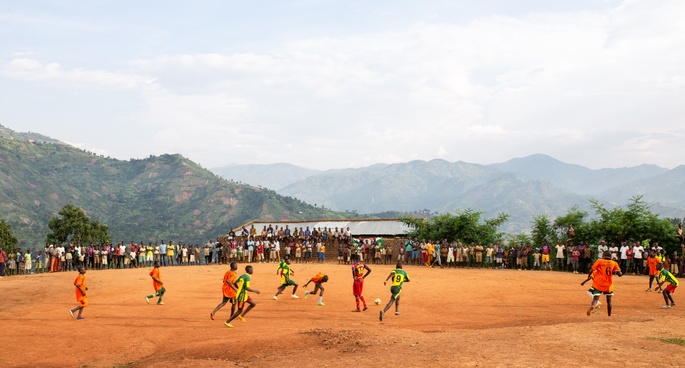 Check out the great perks you get for your donation, including Football Helps T-Shirts, bags or beanies!
All donors join a raffle to win a Burundi trip! The winner will be the representative of all donors for the field opening! We organise everything for you including accommodation, food and activites. This is the best way to get to know our organisation. (flights not included) Only condition is that we reach our crowdfunding goal - so a reason for you to share our campaign!
So with a bit of luck: see you in Burundi!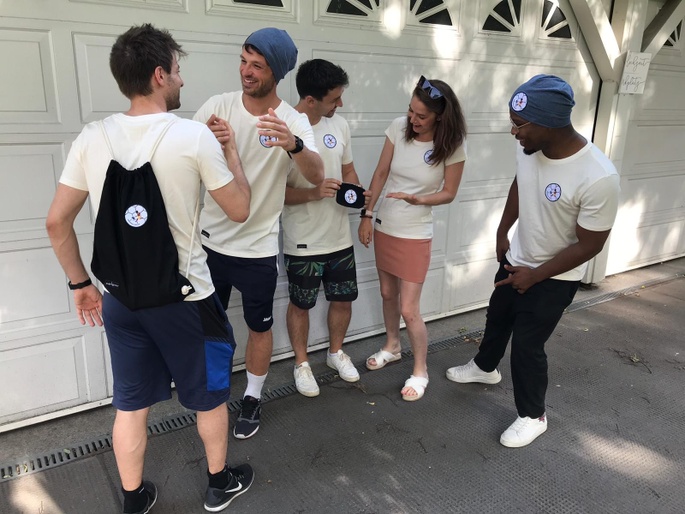 This is how fresh you could look with one of our cool perks!