A little bit of context
Australia for Cedar Tanzania works in the Nyamatongo Ward - a geographical area in the north western part of rural Tanzania, home to about 30,000 people.
Tanzania lays just south of the equator and the weather remains pleasant all year round - the perfect conditions for a good football game.
As much as sunshine and football are a part of Tanzanian life, so is poverty in rural areas. Houses typically have no electricity or running water, and very few sports opportunities are available.
Sexual health is rarely discussed and is seen as a taboo subject.
Here's the problem
Tanzania has a very young population. A third of the country's population are aged 10-24 - during which most become sexually active.
HIV/AIDS related diseaes are the biggest killer for teens in Tanzania.
Coersion into sex and teen pregnancies result in young girls being unable to continue their education.
Knowledge about sex, sexually transmitted diseases and prevention of pregnancy is very poor and lead to poor decision making locking young people in a circle of poverty.
Here's what we're doing about it
Football in ACTion takes 400 teens through a year-long journey learning about sexual and reproductive health, encouraging voluntary HIV testing, providing access to counselling and contraception, educating on sexually transmitted diseases and the consequences of teen pregnancies - all taught through football drills in a fun and engaging environment.
The participants also learn about relationships and the effects of gender-based violence. Football in ACTion promotes respect, fairness, and friendship and is a safe environment for teenagers to learn and discuss sensitive issues in.
Football in ACTion will train 20 local coaches in the special drills and techniques used through this project. These coaches and their teams of young people will be the catalysts to spread the knowledge to the wider community so that everyone can live up to their full potential.
Poverty in Tanzania is not only a local problem. It affects you and me.
Poverty leads to instability and to a chaotic world. By creating opportunities for people to increase their living standards, we help create a more stable world for ourselves and generations to come.
In a more stable world we see less migrants, less poverty and famine, less unpredictability.
Epidemic diseases can better be contained, controlled and treated in countries that have access to efficient and affordable medical treatment and care.
So get in the game and shape the future to a place where we all can reach our goals!
You can join us
You can sponsor a teenager through this life changing program for only AUD $30 for a full year.
This covers the training of the coaches and a final tournament in a full size football stadium in Mwanza - the second largest city in Tanzania.
This, for most young people in Nyamatongo Wardis the opportunity of a lifetime and something they could only dream of!
You can of course sponsor more than one child :)
And here's some amazing perks for supporting us that you can't live without
For every time you sponsor 3 children you get a ticket in the draw for our two amazing prizes:
Juventus 2018/19 team signed t-shirt incl Ronaldo, Dybala, Mandzukic, Matuidi, Cuadrado, Chiellini, Pjanic, Khedira and Costa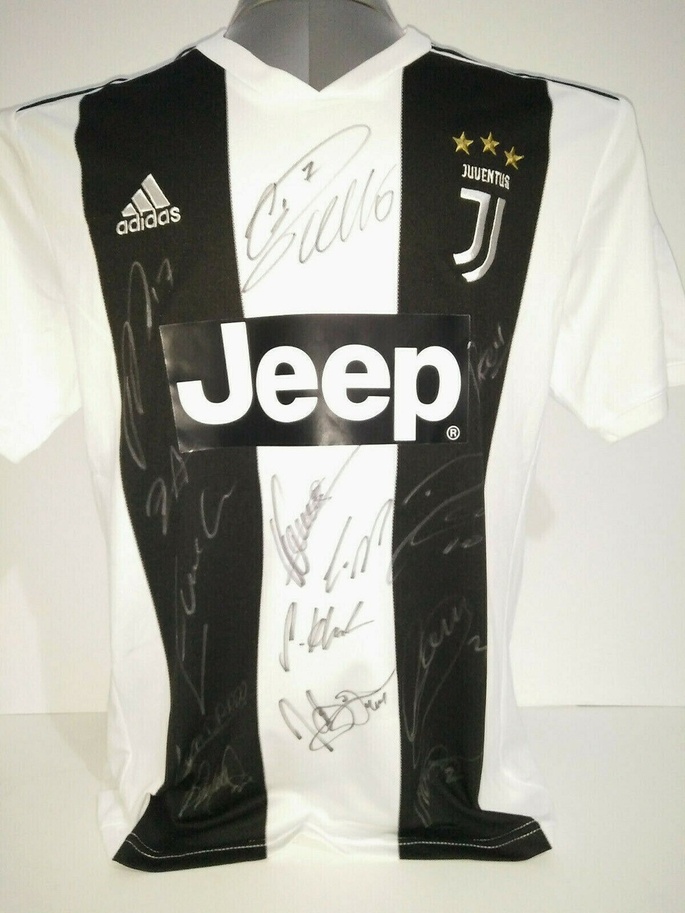 David Beckham signed Manchester United t-shirt