About us
Free Movement Skateboarding are an Athens-based non-profit organisation empowering refugees and locals through skateboarding. We have partnered with Women Skate the World and are working together to provide stimulating and inclusive workshops which focus on improving mental health.
We use skateboarding as a tool to promote integration, gender equality, and physical and mental wellbeing. Our workshops provide a fun and creative outlet for young people affected by the crisis; engaging over 100 young people every week of all different ages, nationalities, and with 45% female participation over all.
We teach on a portable skatepark which allows us to have a wide and varied outreach - providing for the places that are less facilitated for. Currently, we host 9 skateboarding workshops every week as well as an educational program. These workshops take place in public places around the city, in refugee camps, schools and community spaces.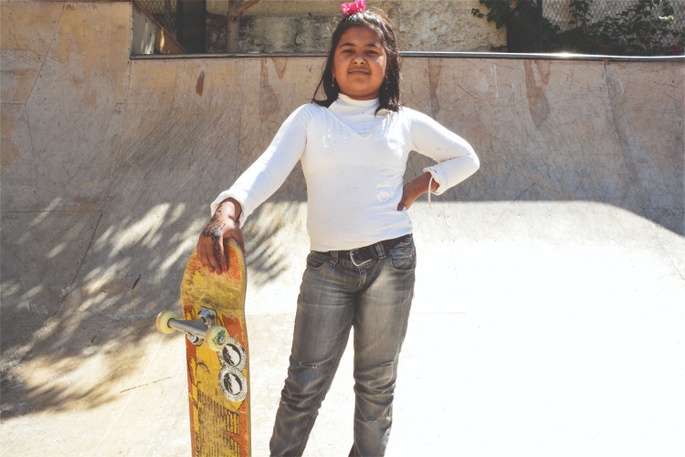 But we can do more...
Refugee camps in Greece, although implemented as temporary accommodation for thousands of displaced people, are increasingly becoming the long-term solution for the current crisis. But in many cases, no efforts are being made to make these camps dignified places to live. Basic food and hygiene is provided for but there are little to no services available for the families and young children who live in these camps. With many children unable to enrol in school and no recreational activities, our workshops are vital for improving the physical and mental wellbeing of hundreds of young people.
There are 4 refugee camps located on the outskirts of Athens which would significantly benefit from our sessions. In 2019, we want to expand our outreach so that we can start running skateboarding workshops in these camps. This will provide the young people who live there with a stimulating activity to engage in at least once a week, helping to soothe the long-term effects of trauma and stress.

What we need
We need another vehicle!
We have the team, the equipment, and the expertise to benefit hundreds more young people every week. Purchasing a second vehicle would allow us to expand our outreach to multiple new locations, doubling our impact.
£5,000 will allow us to buy a vehicle and pay for the fuel costs for at least a year.
Please donate as little or as much as you can spare, and help us to empower hundreds of young people every week through skateboarding.
Your impact
£30 will fuel our vehicle for a week
£120 will fuel our vehicle for a whole month
£200 insures our vehicle for a whole year
£3000 - wow! That'll buy us our vehicle!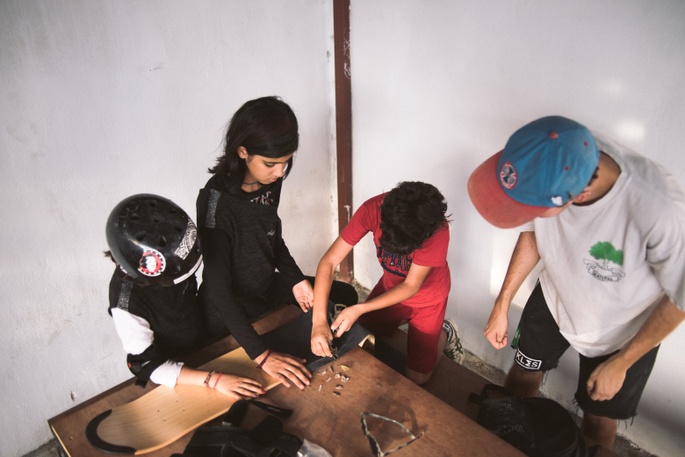 Skateboarding is good for the body and the mind. It is a physically demanding activity which improves overall fitness and fosters a mental calm that can be very effective in soothing the effects of long-term trauma and stress.
Many of the young individuals we teach have entered a psychological state of 'flight or fight mode', meaning they are in a constant state of alert, manifesting in challenging behaviour in and out of sessions. Mindful, focused physical exercise can be one of the most effective ways of regulating the body's responses to trauma - thus helping to improve the mental state of young refugees. Our sessions promote physical and mental health by incorporating a mindful yoga warm-up, and providing a safe and calm environment to learn in.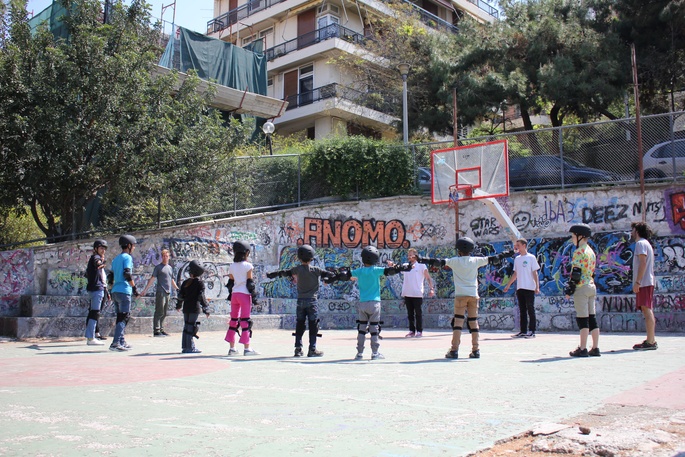 Female Empowerment
Many girls and women from traditional backgrounds do not feel comfortable participating in sport, especially as they progress into their teens. This can perpetuate poor physical and mental health and lead to low self-confidence. We use skateboarding as a tool to overcome barriers which dissuade young women from traditional cultures from participating in physical activity. Skateboarding is a new and often unknown activity in many Middle Eastern cultures and can therefore dissolve gender divides and work to empower girls and women. In this way, when we present skateboarding with a mixed team, participation is equally diverse.
We run a weekly Women's Programme in partnership with Women Skate the World. This educational program is designed for teenage girls and addresses the gaps in state education; teaching important topics such as 'saying no', understanding boundaries, positive body image, and harmful social environments. Working hard to promote skateboarding as a gender-neutral activity from the outset, we have been successful in engaging a mixed group of beneficaries, with 45% female participation over all. We hold a weekly all-female skateboarding session in a safe and secure space for the girls and women who prefer to learn in a private environment; ensuring they receive the encouragement and support they need to thrive.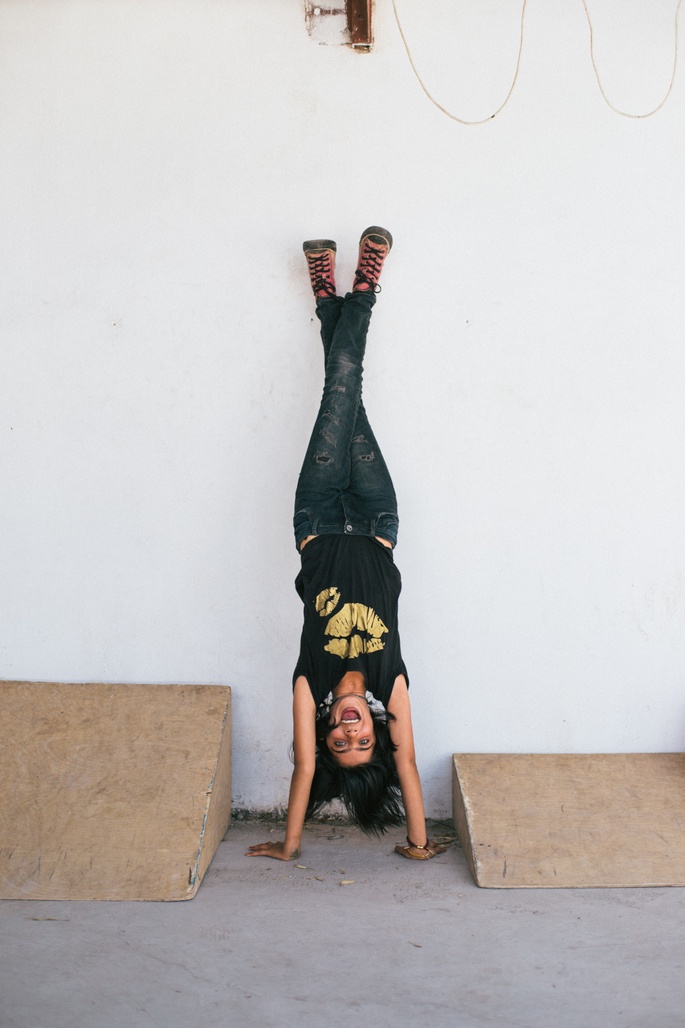 Our impact in 2018
Taught a 12-month schedule of sessions
9 skateboarding workshops every week
Expanded to a third refugee camp
Partnered with Women Skate the World
Launched our Women's Programme together
16 different nationalities across sessions
45% female participation (27% rise since 2017)
Benefitted over 100 young people every week
Built a private DIY skatepark to host all-girls' sessions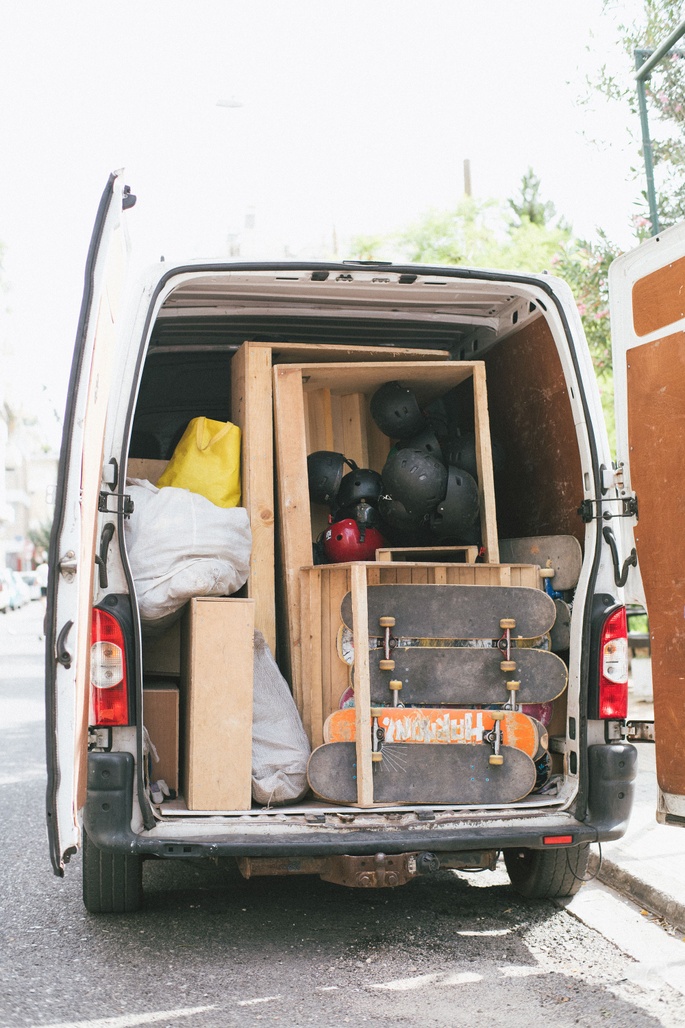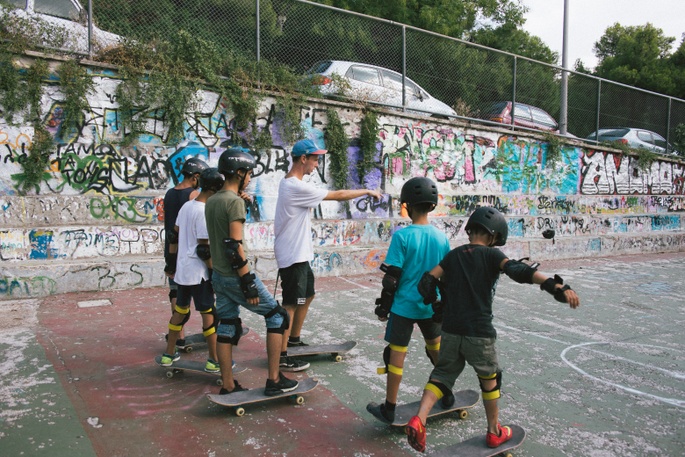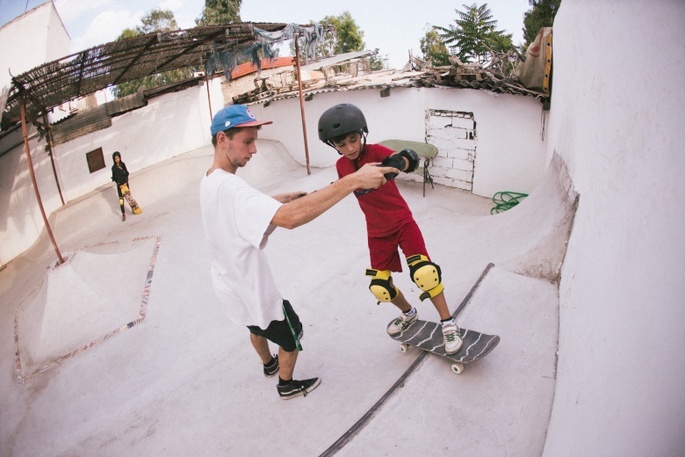 Please share this campaign with your friends and family, and thank you so much for your support.
The Free Movement team. X