theatre: for us, by us
firsts is a devised theatre piece exploring firsts in the lives of queer people of color, both the bitter and the sweet, from first kisses to first protests and beyond. Produced by The Starfruit Project and directed by Briyana D. Clarel, the show focuses on creating a healing space for queer people of color to explore traumas, celebrate joys, and share truths. This show us entirely created, produced, and performed by queer people of color and premieres in Philadelphia this December.
Featuring:
Alicia Serna Frausto
Ashley Davis
Brooke Lynn
Nolwazi Monique LaRue
Sabrina Pantal
Selena
Queen Maya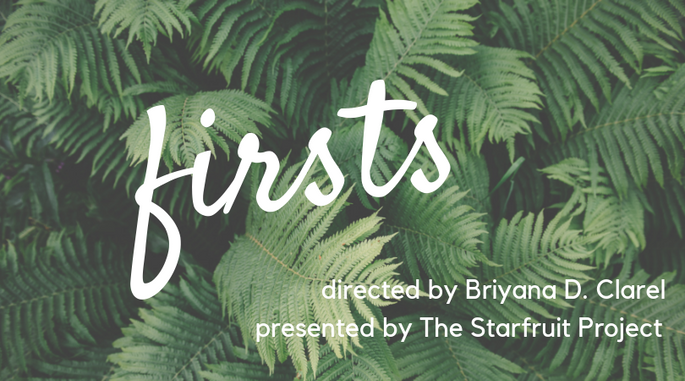 but we need support!
Unfortunately, shows like ours are often underfunded. We need to pay for equipment, performance and rehearsal space, props, set pieces, marketing, and, importantly, our artists--both the cast and crew!
enter: YOU!
We have received a $1,000 grant from the Mukti Fund to cover a portion of our costs. To keep our ticket prices accessible and compensate our artists, we are raising an additional $5,000 to pay for rehearsal and performance space, cast and production team stipends, and design.
Stipends: $4,500 (for 9 cast & crew members)
Space: $2,000
Materials & Design: $500
shine with us!
You will have our eternal thanks, your name in our program, and a shoutout on social media!
If you are interested in other sponsorship opportunties, or would like to contribute via Venmo, check, or cash, please email [email protected].
Thank you for your love and support!
*If you're in the Philly area, you can purchase tickets to the show here!