Project
A documentary that shows stories of resistance and rebirth after the 2017 Portugal wildfires. An inner look at the lives of five families who decided to move to the Beiras region, leave the city life to the country, live in nature and raise children in a more free, independent-thinking way. This little community, after been being almost torn apart, stood its ground and fought back against adversity, unifying itself against difficulties.
Five families, five nations, five languages to tell us how it has been possible to be born again from the ashes, turning the tragic event of the fire into positive changes. The stories of those families are stories of daily struggle against the fire hazards and the pulp industry extensive plantations
Projecto
Este é um documentário que mostra histórias de resistência e renascimento após os incêndios. Um olhar interior sobre cinco famílias que decidiram mudar para a região das Beiras, permutar uma vida urbana por um quotidiano no campo, permanecer na natureza e criar seus filhos de uma forma mais livre que promova o pensamento independente. Esta pequena comunidade, após ter sido quase destruída, demonstrou garra e força para permanecer na terra e combater a adversidade, unindo-se face às dificuldades.
Cinco famílias, cinco nações, cinco línguas que contam como foi possível renascer das cinzas e transformar o que foi um evento trágico numa mudança positiva. As histórias destas famílias são relatos de uma luta diária contra a ameaça do fogo e de extensas plantações associadas à produção industrial de celulose.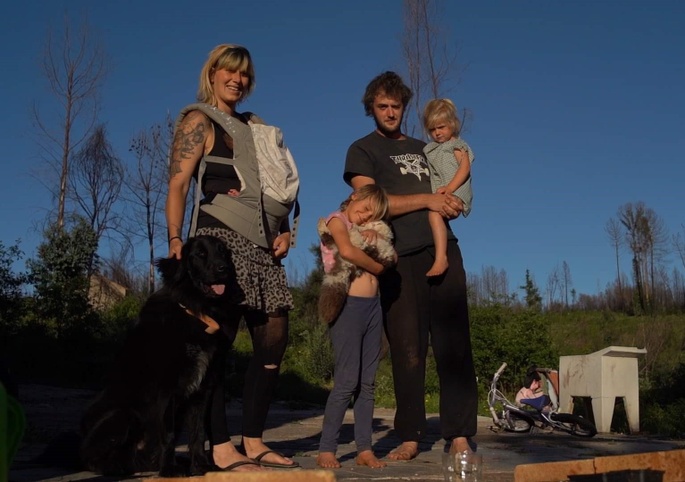 Context
On October 15, 2017, a massive fire erupted in Central Portugal. Within 24 hours, it destroyed almost 220 thousand hectares of land. 50 people died and many were injured. Many people lost their homes and their belongings. Monoculture tree plantations, unusually high temperatures and strong wind made the fires spread out of control. Most of the fires, if not all of them, according to the people living in the area , were intentionally lit.
The Beiras region, a mountain area, economically depressed, with an agricultural past, has over time been transformed in a extensive pulp tree plantation. In a place once inhabited by thousands of farmers and villagers, lands tended and cultivated for centuries have become a "green desert": abandoned valleys now planted with eucaliptus and pines.
One of the fires most affected areas hosts a small diverse community of people: young portuguese families looking for an alternative from the city life, foreign families from all over the world and local villagers live side by side, facing the fire hazards every year.
Contexto
No dia 15 de Outubro de 2017, um incêndio de dimensões devastadoras atingiu a região do Centro de Portugal. Em 24 horas, esta força destruiu aproximadamente 220 mil hectares de terra. 50 pessoas perderam a vida e muitas outras ficaram feridas. Diversas pessoas perderam as suas casas e todos os seus pertences. Plantações de monoculturas de determinadas espécies de árvores, temperaturas extraordinariamente elevadas e ventos fortes contribuíram para que o incêndio assumisse proporções incontroláveis. De acordo com os moradores da região , a maior parte dos incêndios, ou talvez todos, terá sido iniciada intencionalmente.
Ao longo do tempo, as Beiras, uma região montanhosa economicamente desfavorecida e dotada de um passado ligado à agricultura, foram transformadas numa plantação intensiva de árvores para a produção de celulose. Numa parte do país outrora habitada por milhares de agricultores e aldeões, terrenos cuidados e cultivados durante séculos tornaram-se um autêntico "deserto verde": são hoje vales abandonados repletos de plantações de eucaliptos e pinheiros. Uma das áreas mais afectadas pelo incêndio de Outubro acolhe uma pequena comunidade de pessoas: famílias portuguesas oriundas da cidade, famílias estrangeiras provenientes de todos os cantos do mundo e aldeões locais habitam o mesmo espaço, sendo obrigadas a enfrentar a ameaça do fogo todos os anos.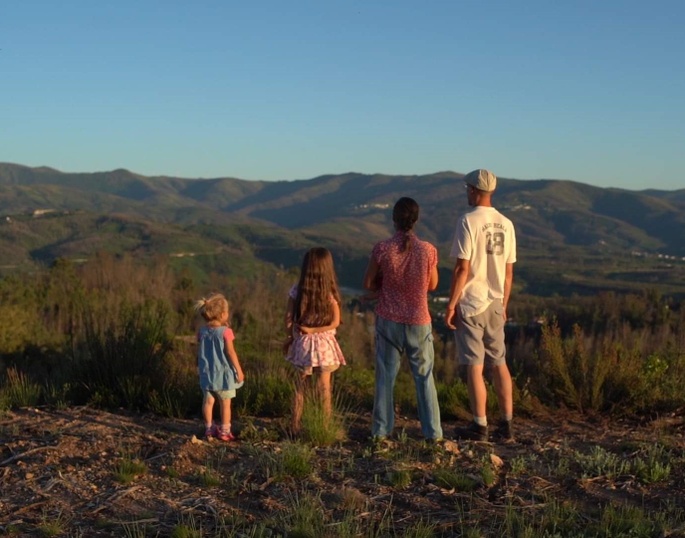 Who we are
We are an italian family of antropologists who in 2014 commenced a journey searching for a more free, natural and simple way of living and raising children among off-grid communities. A journey to learn how to leave a city, money-based, time-lacking life to a country, relation-based, time-saving life. A journey that has taught us that the life we strive for involves daily struggles. In the Beiras region one of these struggles is wildfires. At this point of our journey we have settled here for now among this diverse community. As antropologists living here, we'd like to show the culture of this community and the effects the wildfires have upon it.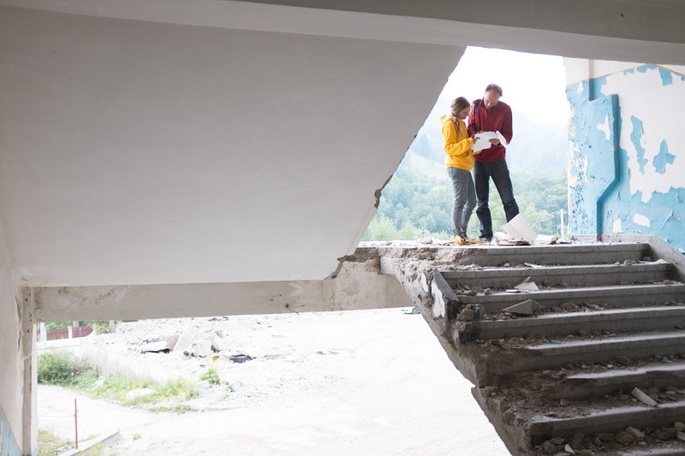 Quem somos
Somos uma família italiana de antropólogos que, em 2014, iniciou uma viagem em busca de uma forma de vida mais livre, natural e simples, com o propósito de criar os nossos filhos no seio de comunidades "off-grid" de resistência. Uma viagem para aprender como deixar para trás uma vida urbana, com falta de tempo e baseada no dinheiro, e se dedicar a uma outra vida, esta ligada à terra, baseada nas relações e na poupança do tempo. Uma viagem que entretanto nos ensinou que a vida que queremos implica uma luta diária. Na região das Beiras, uma dessas lutas passa pelo fogo. No final da nossa viagem de trabalho, encontrámos o nosso poiso nas Beiras e integrámo-nos na comunidade local, formada por estrangeiros, jovens portugueses da cidade e velhos agricultores locais. Enquanto antropólogos a morar nesta área, pretendemos revelar a nova cultura criada por esta miscelânea de gentes e também o modo como os incêndios fortaleceram o seu desenvolvimento, dando-lhe uma nova vida.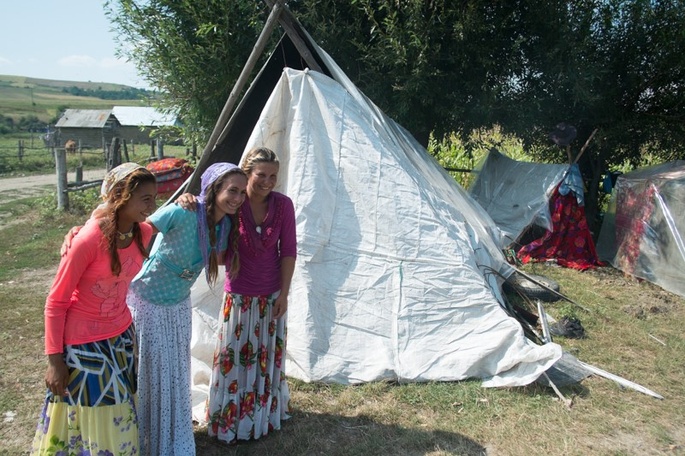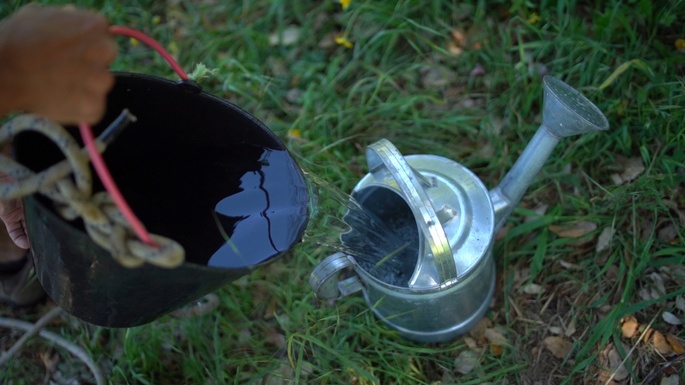 Donations
To make a donation you can:
1) Click the page top right button "Donate now" or "Select a perk" and follow the instructions.
2)Directly via bank transfer to the account number:
IBAN: IT70T0358901600010570619598
In the name of: Veronica Testa
BIC: BKRAITMM