Why we're doing this?
Over the last 18 months FieldWorks has assessed 7 strong, locally-led, well run for their size and context and above all strongly connected to the communities in which they work. All of these suffer from a problem caused by the current international aid system; they are overshadowed and outmarketed by the bigger but least effective international agencies.
FieldWorks is about redefining charitable giving so that those who are most socially accountable to their communities are rewarded the most.
Who this money is for?
Asociacion de Mujeres Ixpiyakok - here you can read our one page info-sheet based on our visit conducted in August 2017.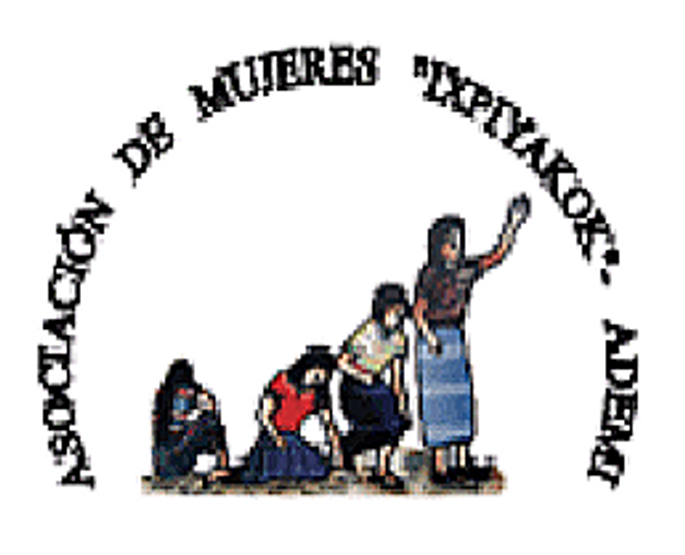 Important Note: For practical reasons this money will be collected into our personal accounts and at the end of the campaign (end of Jan) the money will be transferred to the NGOs. We will ask each NGO to publicly post on their profiles / social media a confirmation that they have received the money from FieldWorks; so you will know independently from us the money has arrived.
Who are they?
ADEMI - Association de Mujeres Ixpiyakok - is one of the first organisations we have come across which is 100% created, and fully managed by, women who have chosen to take action for themselves. They organise groups of women in a community around thematic issues - from health education, nutrition, and agriculture, to small loans. In a country where chronic malnutrition affects 8 in 10 children in indigenous communities, and a region that the international community seems to have forgotten - the topics around which ADEMI organises often represent the only chance women have to reverse this reality.
Why we like them?
An organisation that is for Mayan women by Mayan women. They are guided by a board which rotates members from their communities to ensure all voices are represented. And their programmes are lead by women leaders from their community. Where else have you seen an organisation who is governed by the very people it serves?! Love it.
Why should you support ADEMI?
ADEMI believes in the potential of Mayan women and has succeeded in giving their peers opportunities to learn, grow, and take control of their own lives. All this despite the continued marginalisation that indigenous communities continue to face, a male-dominated society, and a country still recovering from civil war. This is an organisation that isn't waiting for assistance, but rather one that continues to fight for their own betterment and empowerment, regardless of the challenges on their path.
Why does ADEMI say you should support them

This photograph represents an 18-year-old lady from the community of Cojobal, Patzun, Chimaltenango.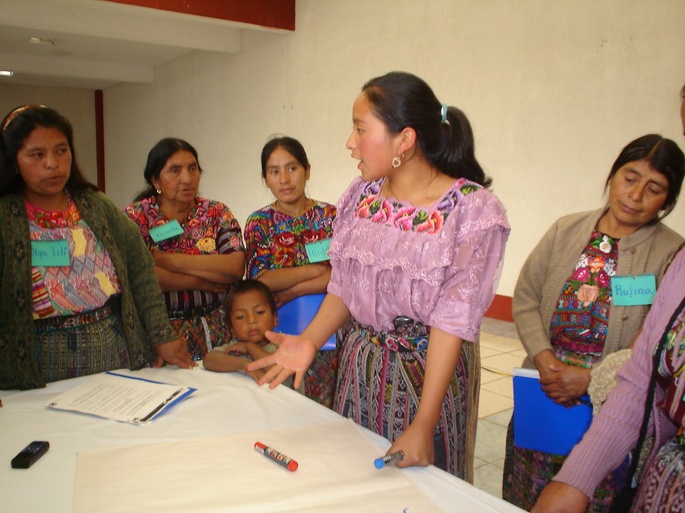 Since she was little, she has been accompanying her mother on community trainings. At the age of 13 she formally integrates herself into her mothers women self-help group, catalysing the participation of other young ladies in the group. In the face of criticism from the community and sexual harassment she studies cooking and hospitality. In 2010 she graduates obtaining the specialty and is currently working in the capital city as chef at the Hotel Ramada. Her skills allow her to teach other women about nutritional practices and she is still an active participant in the group on her days off. Today she is a 24 year old lady, she represents the potential and capacities that ADEMI saw in her; the strength to work, to excel and now denounce the mistreatment she received.

Read more from ADEMI and their plans for 2018 to reduce malnutrition and increase household income -

Or read a case study from when they won the UNESCO Equator Prize in 2012

Photos from their events