After two years of trading at our fair trade shop in Nicolson Square, a newly refurbished (but empty) retail unit is ready for us to move back into at St John's Church in the West End of Edinburgh. This is where it all began back in 1983!
Although we would love to stay and operate two shops in Edinburgh, it soon became apparent after doing research and conducting surveys that it was just not going to be financially viable. So, we are throwing our all into this beautiful new shop in the West End of Edinburgh's city centre shopping haven.
We continue to support both new and existing fair trade producer groups in bringing their products to the UK and provide a sustainable alternative to the low- cost production methods used by most high street shops. Our new shop will open up an accessible way to shop more ethically for everyone.
Funds raised will be initially spent on a bespoke fit-out of the new space and purchasing a new range of gifts and homewares from our suppliers, promoting the hand-crafted work of artisans around the world. Any other funds received will be used for marketing and promotion of the shop to ensure it receives the attention it truly deserves.
Update 6/10/17
We are in the shop unpacking and sorting everything out! We have had a few issues with the building but we really hope we will still open on Monday.
Take a look at how the new shop is shaping up!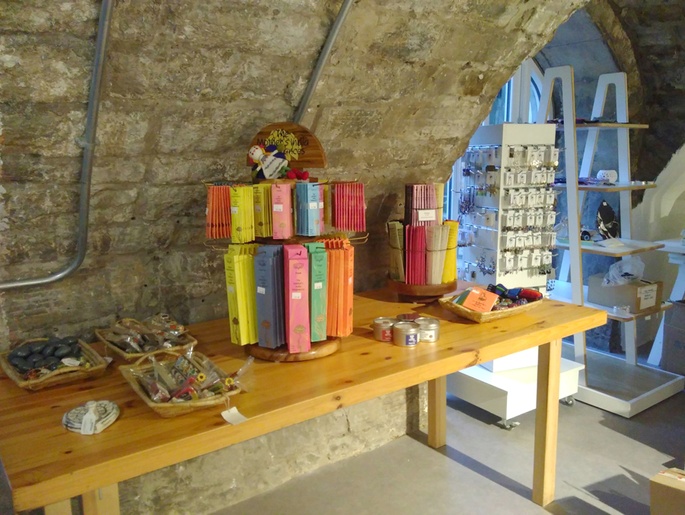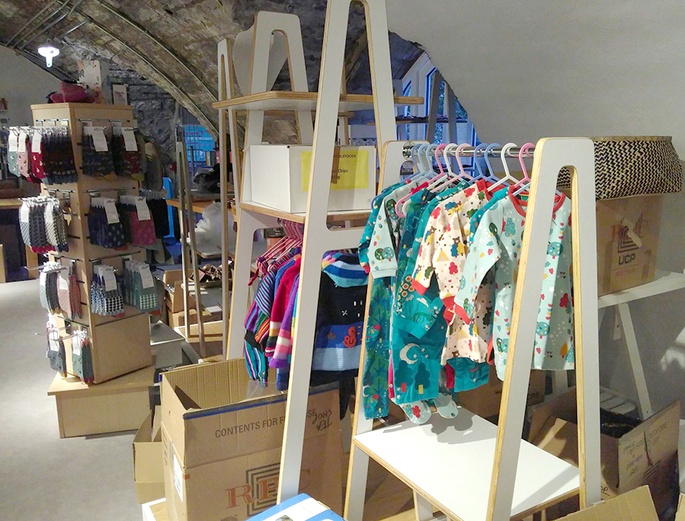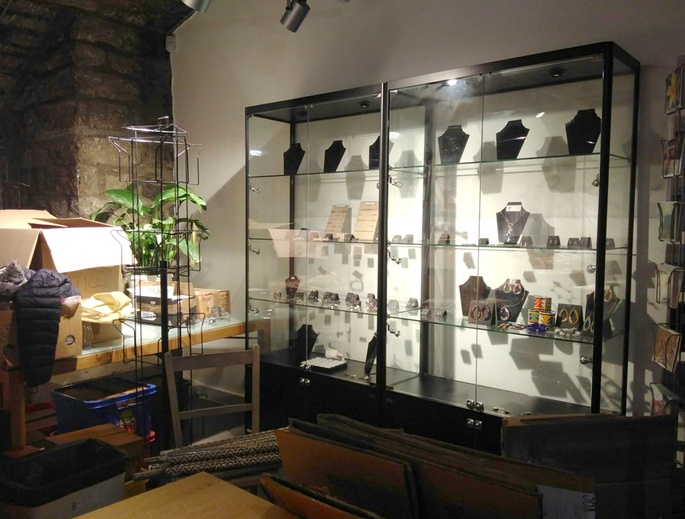 Sneak Peeks
Take a look at a couple of short clips of the new space - what do you think? And WHAT can we use that giant hole in the wall for?? Answers on a postcard :D
Here's a preview of our awesome perks!
Our locally hand-printed clothing and bags are made from organic cotton and carry the Fair Wear logo.
For full info, including sizing, check out our website: www.oneworldshop.co.uk/get-involved/donate
images are for illustrative purposes - final designs may vary slightly