Thank you for your support!
Evie an 8 month old pup arrived at RSPCA QLD with severe injuries to the face, head and hips. She has now undergone vital specialist vet surgery thanks to passionate people like you who responded to our call for help and is on the long road to recovery.
Evie's journey will be long and expensive and all funds raised over the initial $15,000 target for the specialist vet surgery and initial care will be used to provide complex physio care and lots of love from the team at RSPCA QLD.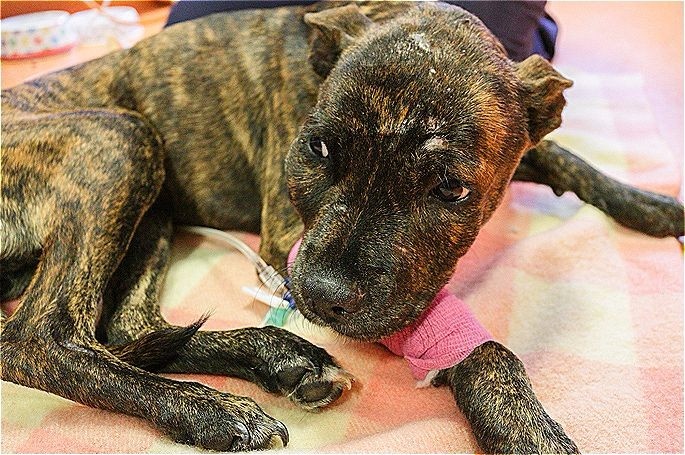 Evie's story
Evie is a gorgeous American Staffordshire Bull Terrier with the most beautiful personality, who loves being around people despite the injuries she has sustained and the pain she must have endured during her short life. Some of Evie's injuries were left untreated for so long that she has learned to walk on her front feet in order to move around!
Evie arrived at RSPCA QLD as a suspected victim of cruelty as part of an Inspectorate investigation. Due to the extent of her injuries she was initially thought to be too "broken" and the vets were seriously considering the kindest thing was to let her pass onto the rainbow bridge and a pain free future.
However, due to the fact that vet team at RSPCA QLD were able to manage her pain and she was able to eat, the decision was made to get further advice and everyone was so pleased to hear that Dr Wendy Archipow and the team at Brisbane Veterinary Specialist Centre, Albany Creek were confident that they could fix her breaks; and with physio and lots of love from the team at RSPCA QLD she could hopefully have a chance at a new start in life.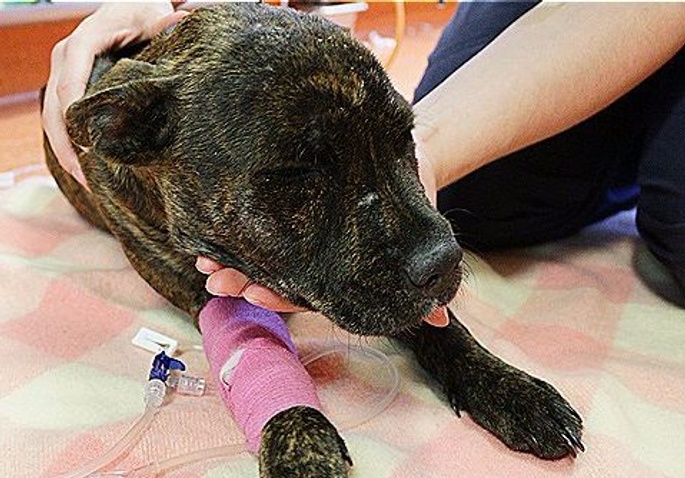 Urgent specialist surgery
Evie's surgery needs were extensive due to the long list of injuries her poor little body has sustained in her short life:
multiple cranial fractures
fractured teeth
likely healed rib fractures
both distal femurs fractured
a fractured hip
Evie's surgery happened due to the support of passionate people like you - but she will need expert physio care and lots of love and attention for a number of months after her surgery.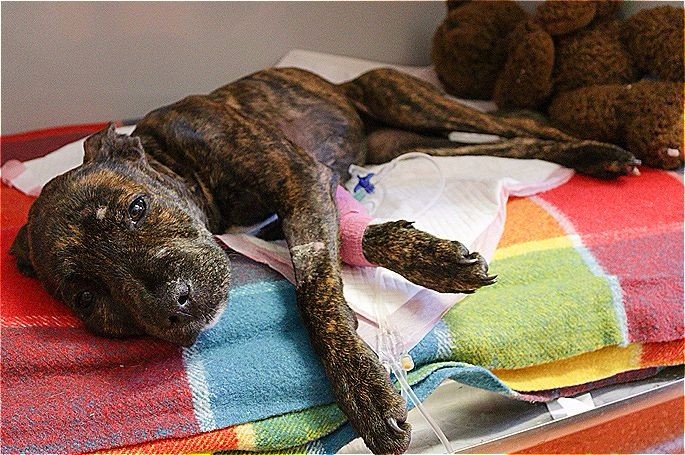 Ongoing investigation

The investigation into Evie's injuries is continuing and we are confident of being able to lay charges soon.
#EvieMatters