Empowering girls and women in the Solomon Islands to improve their health
No one should have to miss school, and risk their health or feel inadequate because of menstruation.
At least 500 million girls and women globally lack adequate facilities for managing their menstruation (UNICEF & World Health Organisation 2015).
A study recently conducted in the Solomon Islands shows that the majority of women face a number of challenges in being able to manage their menstruation hygienically and with dignity (Macfarlane Burnet Institute for Medical Research and Public Health, Solomon Islands Planned Parenthood Association and WaterAid, 2016).
For many girls and women in the Solomon Islands there is limited access to basic sanitary products, there is no choice but to use toilet paper, cloth or local natural materials such as leaves or coconut husks. These challenges have the potential to negatively impact physical and emotional health, their participation in school and work and their contribution in the community.
My journey to working with women in the Solomon Islands
My name is Zillah. I am a young woman from the Solomon Islands and Fiji. I have lived in the Solomon Islands for 17 years and since 2013 managed my family business employing Solomon Island women. I am committed to sharing my knowledge and elevating girls and women through education and support and in 2015 was awarded 'Queen's Young Leader, Runner Up Award' in recognition of my work with women in the Solomon Islands. My interest in women's health was sparked during a volunteer mission with the Loloma Foundation in Northern Fiji earlier this year. The Loloma Foundation provides sustainable medical, dental and infrastructure support to rural communities in the South Pacific. In operation since 2001, they have treated more than 90,000 patients in the region. For more information visit www.lolomafoundation.org.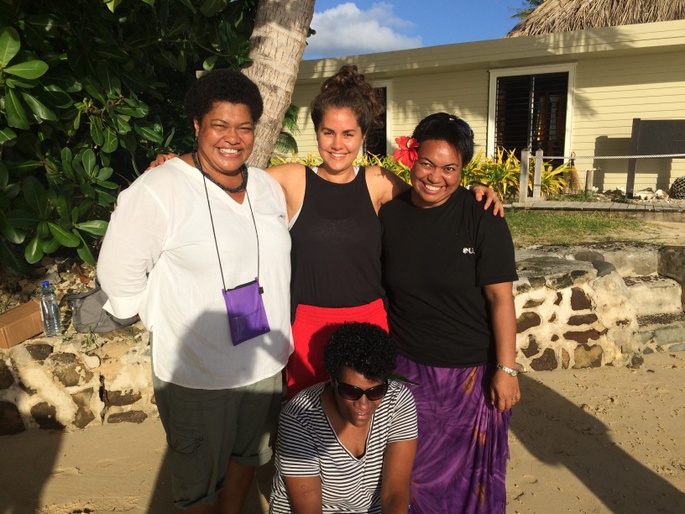 From August 15th-22nd 2017 I will be volunteering with the Loloma Foundation on their medical mission to rural communities in Central Solomon Islands. The team of volunteers is made up of four Solomon Island Doctors and a Nurse and an Optometrist, a Dermatologist and a Paediatrician from the U.S.A. The women's health team, which I am a part of, will distribute re-usable sanitary pads to girls and women and provide basic medical care and education on women's health related issues including menstruation and reproductive health. We aim to reach as many girls and women as possible during this 6 day mission.
"No one can do everything, but everyone can do something" Anonymous
I have chosen to work with women in the Solomon Islands to produce 400 re-usable sanitary pad kits. The International Tea Group, a group of friends who volunteer in charity projects in the Solomon Islands, have generously offered to sew and donate 200 re-usable sanitary pad kits. To reach my target I have chosen to support a small local women's business enterprise that produce re-usable sanitary pads known as Kaleko SteiFree. Why Kaleko SteiFree? To support women in business in the Solomon Islands, especially those who are taking the lead in their communities and using their skills to transform lives and make real positive change. Through their work, the Kaleko SteiFree team is improving economic opportunities, directly employing women and supporting three private women-led businesses in the Solomon Islands.
How can you help?
100% of your donations will be used to purchase 200 Kaleko SteiFree kits, which I will donate to the Loloma Foundation for distrubution to girls and women on the above mentioned medical mission. Your contribution will support girls and women in rural communities and women in business in the Solomon Islands.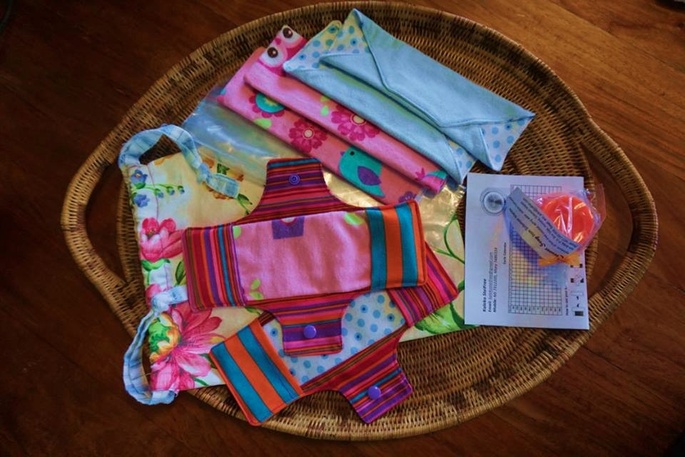 Each Kaleko SteiFree kit (pictured above) includes:
2 x Shields (These hold the liners in place with a breathable waterproof later to prevent leakage)
6 x Liners (These absorb the menstrual flow)
Coconut Soap
Additional bads to wash and store the re-usable pads
Menstrual Cycle Chart
A single kit can be used for up to three years, costing as little as $1 AUD per month.
With sincere gratitude - Zillah Douglas
Follow my progress at my Facebook page - Zillah Douglas
Follow Kaleko SteiFree on Facebook page - KalekoSteiFree
Follow Loloma Foundation on Facebook page - LolomaFoundation