Tēnā koutou, Hi Everyone
My name's Lilly, I'm from Wellington, New Zealand, and I love all things science, art and conservation! It was these interests that lead me to undertake a PhD in chemistry- where I design strategies to make valuable natural compounds that would otherwise have to be harvested from unsustainable sources like marine sponges.
When I found out I had been selected as one of 3 NZ based woman and 1 of 6 Kiwis in total for Homeward Bound I could not believe it! As a Jewish-Maori woman, who left school at 15 and spent most of my youth as a metaphorical suitcase moving between homes and minimum wage jobs, I never imagined I could be here, doing a PhD and now going to Antarctica with 95 amazing female scientists!!!
Having come from a background that is all too familiar for many of our kiwi youth, I want to use the tools and networks built on the Homeward Bound program to make STEMM more accessible. It's important for both our future prosperity and for our environment.
My experiences have made me strong advocate for inclusiveness and equality in STEMM. Just like our world works better with as much variety in fauna and flora as possible, science works best with as many people from as many different backgrounds too. We all have an important role to play.
I'm blessed to be a part of some great science initiatives here in New Zealand such as Eureka (a science communication platform for school aged and undergraduate students https://www.eureka.org.nz/eureka-awards/), and South Sci (a citizen-science platform that matches communities based science projects with industry mentors http://www.cometauckland.org.nz/southsci)
Homeward Bound Leadership Program!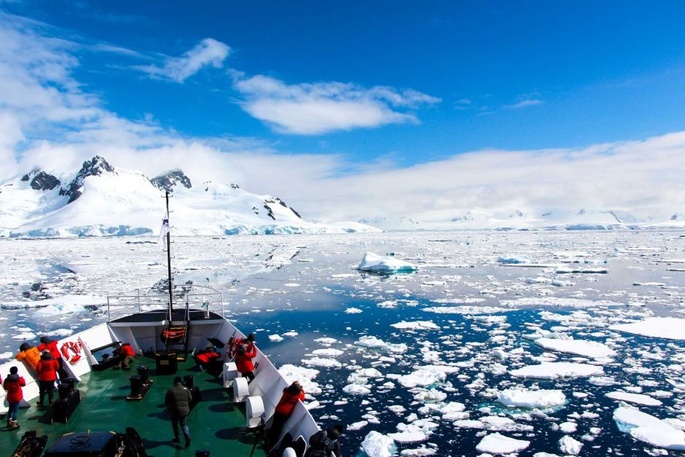 Homeward Bound voyage 2016- Credit Homeward Bound Program
Homeward Bound is a ground-breaking global leadership initiative that aims to heighten the influence and impact of women with a science background by building a network of 1000 women in STEMM (science, technology, engineering, math and medicine) over the next 10 years; increasing the visible diversity in STEMM and in leadership. Our cohort (#TeamHB4) is the most diverse yet, with 95 woman, from 33 countries and 25 science fields. The program culminates in a three-week intensive expedition to Antarctica in November 2019, focusing on the human impacts on our environment and the need for accessible science. We will work together to develop individual strategies for scientific outreach; using the amazing backdrop of Antarctica to engage our communities around how science impacts our lives, our environment and what we can do to be better kiatiaki for our world.
For me personally this is also an opportunity to combine what I love and share it with the community, by advocating for equal opportunity in STEMM, and also using the amazing backdrop of Antarctica to engage the public with our environment, science and what we can do as individuals, families and communities to make more sustainable choices and empower each other in STEMM.
Diversity in STEMM
(Science, Technology, Engineering, Mathmatics, Medicine)
STEMM needs to be more accessible to people, even if someone isn't going to become a 'scientist' everyone deserves to be able to make informed choices, and understand the decisions being made around them that affect them. Knocking down the barriers in STEMM encourages equal opportunity in education which leads to communities that are more prepared for the jobs of tomorrow, as well as more environmentally aware. How we see our future prospects, effects our mental wellbeing, how we treat others and how we treat our environment.
We are battling the biggest challenges we have ever had to face as people. Climate change, antibiotic resistance, our current reliance on finite resources like fresh water and petroleum, the approaching food crisis, so many of these dilemmas require advancements in STEMM fields to solve. If we have people who think differently, contribute unique ideas and approach these problems from alternative perspectives we will solve them much more efficiently.
Woman, men, people from ALL socioeconomic backgrounds, cultures and sexuality need to be given the same chances to excel. We need to make STEMM a safe space, where everyone can learn, be empowered and thrive.
An Example
One clear example of the lack of diversity in STEMM in New Zealand is gender. There is equal representation of men and women in undergraduate science programs. However, the gender gap starts to widen at the PhD graduate level and is more evident in higher levels of academia and in senior industry, the number of people from different cultures and socioeconomic backgrounds also lowers dramatically.
In the figure below, you can see that there is an equal proportion of students that are men (blue lines) and women (orange lines). However, once these individuals enter the academia, the lines start to split with an increasing gender gap as we reach more senior positions. Let's work together to change that!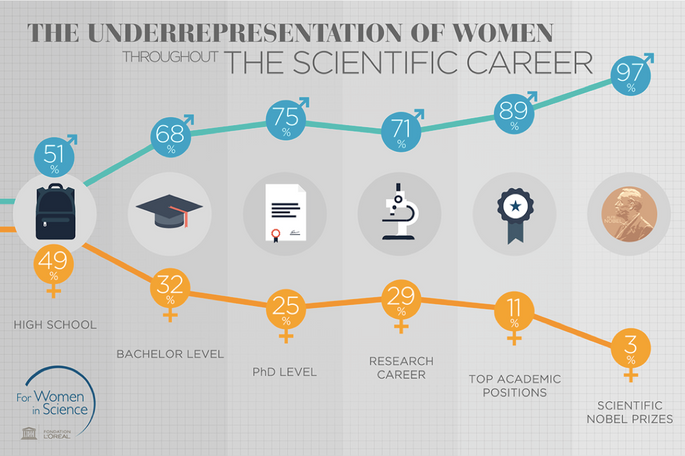 Why Antarctica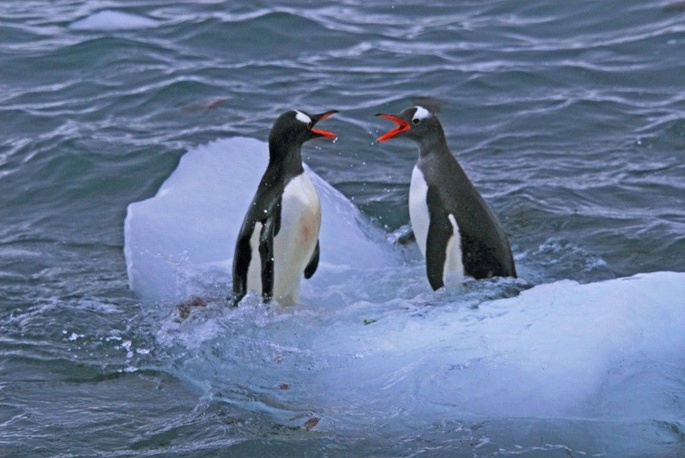 There are many threats facing our planet, including overexploitation of resources and global climate change, but perhaps the biggest threat of all is an increasing disconnect between humans and the environment. We need strong leaders to stand up for our planet and emphasize our connection to Earth. Antarctica is one of the fastest changing regions on the globe due to human-caused climate change. There is no other place on Earth that is as harsh as it is fragile - providing an ideal backdrop for women in STEMM to fully understand the science behind climate change and to develop our leadership skills to slow human impacts on the environment and our wildlife.
Join Me on the Journey!
overall program costs NZD $48,000. It is supported in part by the Dattner Foundation and other patrons, bringing the cost down to $25400 per participant.
Through a lot of hard work and noodles I have self-funded the first $4100 (yes, even on a PhD stipend whoop!) But now need your support to fundraise the remaining $20,000 by the end of the year to make this amazing opportunity a reality!
This significant investment includes travel from Australia to Ushuaia, chartering the ship, insurance and equipment. You can find a detailed breakdown of program costs here.
To everyone that has supported me, both in mentorship, financially and by sharing my story- A huge hug and a heartfelt thank you!!!!
Follow my journey on Twitter, FB and IG at STEAMnStilettos or email me on [email protected] if you would like to talk more!
Arohanui ki a koe xoxox
Lilly