FIRST STAGE UPDATE:
Just in time for Eid, 300 refugee families feast together after months of hunger. This incredible scene would not have taken place without your unwavering support. Over 85 donors have given more than $27,000 to our emergency appeal, allowing us to take immediate action in alleviating the suffering of these men, women and children.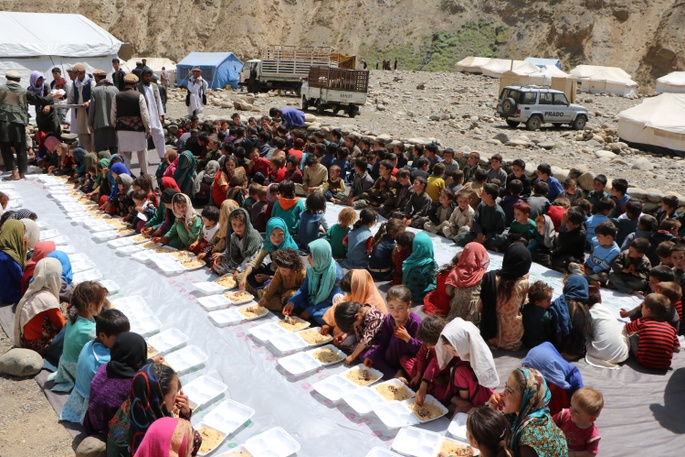 Of course, it doesn't stop here. We have big plans to make a long-term impact on the lives of these people. Our crowdfunding campaign is still up and running, and we are extremely grateful for any help you can give (even if it is simply sharing their story with your friends and family).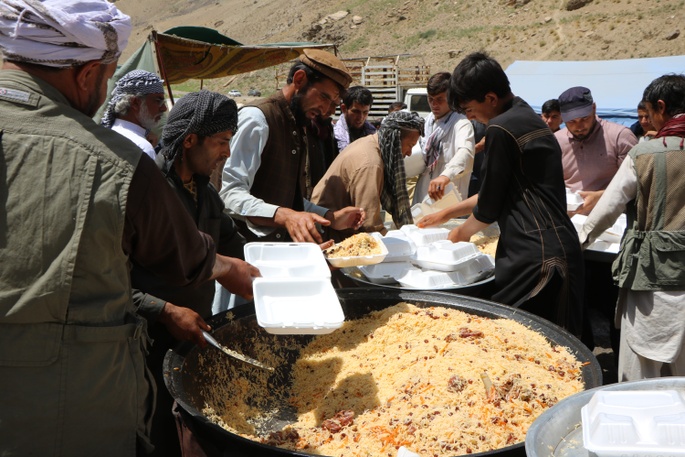 THE STORY: 300 Families That Escaped Their Homes Now Have Nothing
Four months ago, families from Kuran and Munjan districts of Afghanistan's Badakhshan Province escaped their homes and left everything behind to flee Taliban brutality. All these families fled Badakhshan Province after months of conflict between the Taliban and Afghan security forces. The peaceful Badakhshi people resisted the invaders for months, trying to protect their families, homes, fields and animals. The Taliban prevailed causing hundreds of families to flee south, crossing the towering mountains into Panjshir Province. These refugees are now living within a camp in a remote region of Panjshir Province. Other NGO's and aid organisations have failed to aid these people due to the camp's isolated location. Mahboba's Promise recently visited the camp to find 300 families living in severely poor conditions. This huge displacement of people has seen no media coverage; they are suffering in silence.

Inhumane Living Conditions
Our staff on the ground observed unfurnished tents that often lacked even beds. At first, the families were given some rice and flour- now nothing. Many of them have wandered into the many valleys of Panjshir to find work to feed their families, but work is very scarce.
Siqid Rawi and Hassan Amini recently visited the camp and were confronted by the completely inhumane living conditions:
"The families are living in harsh conditions, if you can call it living at all. And with their men either dead or away in a desperate search for work, the overwhelming feeling is loneliness and abandonment. The children wander through the rocky terrain amidst mountains and tents in ragged clothes. You don't even see them playing. Most of them too little to understand why their parents brought them to such a faraway place where there are no villages, no stores, no doctors, no bathrooms, no schools, no trees or greenery. Just a road next to them and the occasional car passing by and the some people who look at them from the window as their cars rush by. But does anyone stop by to listen? And to help? Sometimes they may climb the difficult way down to the river and haul up water in buckets. The women and children under the brutal summer sun hauling heavy bucket loads of water up and up. Every day."
These refugee families critically need basic supplies such as safe drinking water, food, medication and clothing.
There is nothing to do in the mountain cradled desert in which the camp is based; there is only silence. Even if a child cries, no one hears them. To them, the silence of the landscape represents the silence of a world that has not helped.
Refugees Severely Injured
Many people were critically injured by ongoing war, including Ashor Mohammad who told of his experience:
"There was a heavy war between Taliban and Afghan security forces and when I came out of my house to protect my family, Taliban shot me in the stomach. I locked myself in a house to protect my family. They took my young son Ahmad and shot him in the head. It as at this point we took whatever we had and escaped the area. We fled to Paryan district of Panjshir and we are living in a very bad living condition."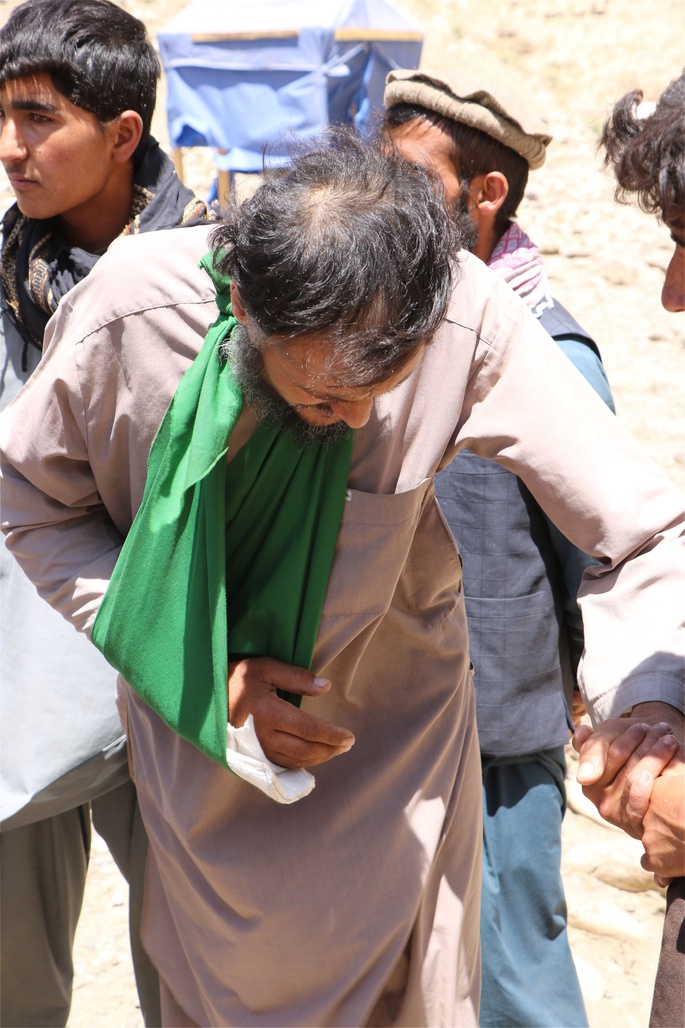 Children Receive No Quality Education
We also spoke to Mr. Wirwais, the teacher of the refugee children:
"The conditions here for these refugees are harsh. The students are sitting on the ground with no chairs, tables, books or pens. This is not a classroom. They are lacking even the essentials like drinking water and food."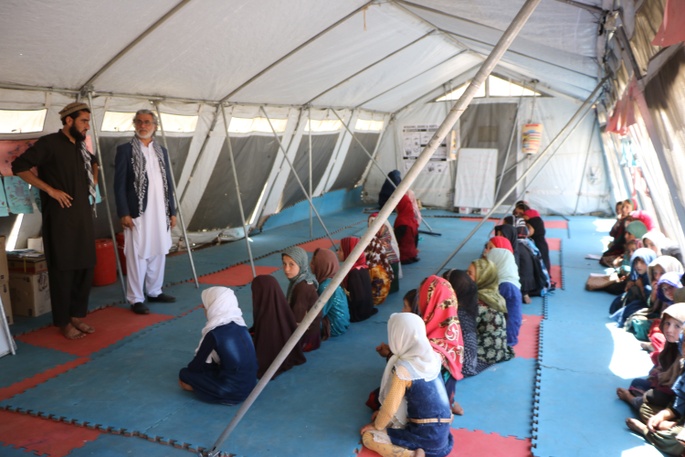 What Can Be Done
Whenever there are humans in pain, we must heal. Wherever there is hunger, we must bring food. To help the Badakhshi people from afar, is not only about giving them some food; it's about giving hope to the hopeless and saying to families who have lost all: 'You are not alone.' It is this essential message which your bags of rice, flour or meat conveys.
Give whatever funds you can to these refugees and we will deliver them food, water, clothing, medication and education supplies. These people are living in inhumane conditions and together we can change this.
How To Donate
You can donate using the donate button at the top right of this page. Alternatively, we are taking offline donations. You can do this via direct deposit using our details below:
Via Direct Deposit:
Mahboba's Promise Inc
Bank: Commonwealth Bank
BSB: 062 320 Account Number: 1017 6256
SWIFT Code: CTBAAU2S (for overseas donors)
Use the reference "Refugees" and your name.
You may also call us on (02) 9887 1665 to donate over the phone.
We are extremely grateful for your support and will be delivering funds to Afghanistan regularly to ensure these people are receiving clean drinking water, food, education and clothing.