It's been a huge year of changing lives, now it's time to raise the bar...
It's been 12 months since we opened our Emerge youth hub in Produce Lane with YOUR help What a year!
In 12 months we've successfully launched a catering business, opened a mini cafe within a retirement village and more importantly we've had 12 young people complete our programs; 4 re-entering education, commencing school based traineeships in the new year, 6 have stayed in school while completing our program and 2 will move forward in our programs next year, every single one impacted positively from engaging with us here at Emerge.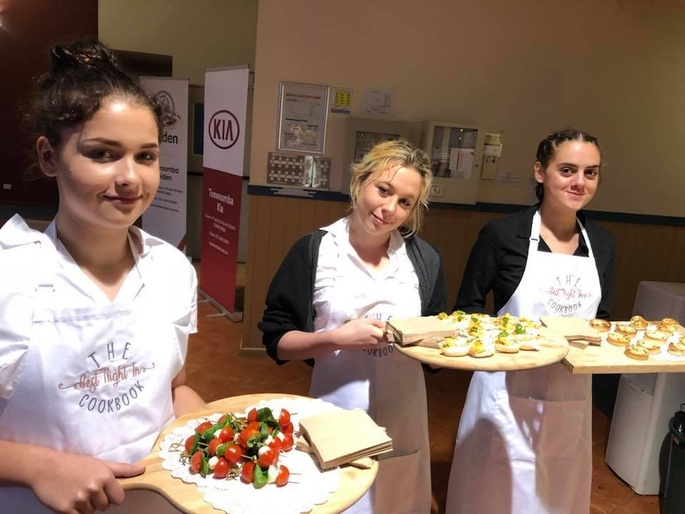 and that's not all...
We've built strong relationships with other youth and community organisations, handed out over 50 healthy hygiene packs, supported homeless young people with essential items & referral to other support services and allowed Toowoomba's young people to drop in, take a nap on the couch, shoot some hoops, cuddle the giant teddy and just have somewhere safe to be.
This year we introduced our boxing and fitness program "box off the streets" engaging youth through the sport and helping them develop skills in phsyical and mental health, promoting the importance of committment to a team and ensuring young people have an outlet to take the fight of life.
We've been busy not only reaching youth doing it tough but creating a family here at Emerge. Changing lives one young person at a time.
But there's a problem
The more we grow and reach out to young people in our community the more we realise we need to do more to help young people exeriencing disadvantage to access training and employment, safe housing and accomodation and empowerment to get their life on the right track.
More than ever before young people are experiencing homelessness, and barriers to employment and we believe it's time we as a community get together and make sure we can help.
It's estimated that approx 44,000 young people are homeless across Australiaon an average night, we see young people at our youth hub who have slept in parks, slept rough or couch surfed or are living in unsafe or inappropriate housing.
Youth homelessness in Australia costs $626 million annually and about $15,000 per person once they become homeless. The impact is huge and we know that by providing pathways and support to empowerment we can help create a proactive solution.
Here's what we're doing about it
We've been given the opportunity to purchase an existing cafe right next door to our youth hub, currently "The Sauce Kitchen"
The space is a large functional kitchen that will help us expand what we do in catering and operate as a 6 day a week cafe, serving up the yummiest and healthiest food possible all with a side of social good!
We've got big plans to create a food hub; a community and co-workable food space that allows new start-up businesses (both private and with a social purpose) test and grow their idea in a purpose built space.
The best part? It allows us to link our young people to growing businesses and expose them to an entrepreneurial community, more training opportunities and of course employment outcomes.
Young people accessing the youth drop in hub, our "box off the streets" program or self-referring another way will have the opportunity to join our holistic and innovative traineeships so they can be empowered and live a positive and fulfilling life.
Our youth hub is becoming iconic for boxing and the many benefits young people receive physically and mentally and we want our cafe to build the same reputation for giving young people real jobs and supporting them to build self-confidence, develop real life skills and of course provide a stable income so they can access and afford suitable and safe accomodation.
A traineeship with Emerge means an opportunity to change your life, find your family and be supported for life through our grassroots organisation built for youth, with youth and by youth.
You can join us
We know we are thinking big, We've been given the most incredible opportunity to bring together the youth drop-in hub and a sustainable, unique hospitality enterprise that can really change lives.
Our friends at Red Rose Fund have raised $30,000 to help us achieve our goal of opening the next big step, The Leibke's have thrown another $3500 into the hat but we need your support to help us raise another $20,000 to purchase the rest of the fit out and open the doors on Toowoomba's most innovative hospitality enterprise yet.
Check out our perks or donate to our project.
Be a part of the solution.
We can't do this without you.
Want to make a cash or bank deposit contribution? Send us an email to [email protected] to find out how!