**CAMPAIGN UPDATE 2**
Friends and supporters, with great consideration, the release of the storytelling project has been delayed due to the impact of COVID-19. The stories we tell and the student successes we share in this project are part of a larger effort to raise additional scholarship funds so we can help more kids stay in school. Due to the uncertainty facing many communities and many families right now, we've decided to wait until the fall to release the storytelling project.
On our website, I shared more about COVID-19 in Uganda, please click here to read more.
I'd love to invite you to connect with us on FB and IG so you can keep in touch every step of the way. We love hearing from you!
I could not be more grateful for everyone's support as we pivot and adapt. Thank you for your encouragement. If you have any questions at all, please reach out to me anytime at [email protected]
Be well,
Alisha
**CAMPAIGN UPDATE 1**
Your support was truly remarkable! Our campaign reached its goal in less than 5 days and overall we raised $10,517! Thanks to the generosity of 69 donors and numerous people who rallied, cheered and shared our campaign, this has been a great success. THANK YOU!! ?
If you'd like to continue supporting our work, we invite you to learn more and join our giving community through our website at www.kikulu.org.
Uganda Has An Education Crisis
Education is not free in Uganda which contributes to the country having one of the youngest uneducated populations in the world. Roughly 2 million children are not in school. The biggest reason for this is a general inability to pay for things like school fees, uniforms, books, and even the most common of supplies like pencils and paper. 4 out of 5 girls don't even make it to high school. This is not awesome.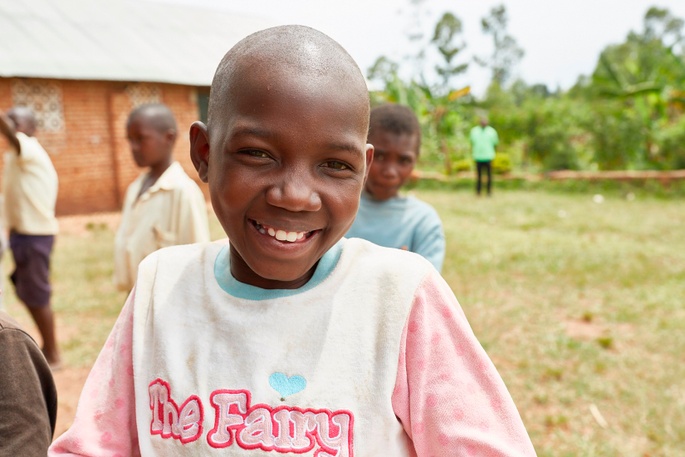 ---
We Can Change This
For seven years, the Kikulu Foundation has provided scholarships for kids in rural Uganda. Though we have helped many children get the education they need, it hasn't even come close to meeting the needs of the local community. The number of scholarships we provide needs to double. This will be no small effort.
Our Plan
Doubling the number of scholarships means doubling the amount of money the Kikulu Foundation needs to raise. We already raise money through things like community outreach, a monthly giving program, and local fundraising events. Nonprofits such as World Vision and The Gates Foundation have been very successful in part by putting efforts toward telling their story and how it affects peoples lives. We want to follow in their footsteps.
We want to inspire more people to contribute by telling the incredible stories of the kids we have already helped. This includes creating several short videos, taking lots of photos, and interviewing a bunch of kids so we can share their journey. We want to help, not just 60 kids go to school, but hundreds!
You see, receiving an education changes a child's trajectory forever. Education is a gift that can never be taken away.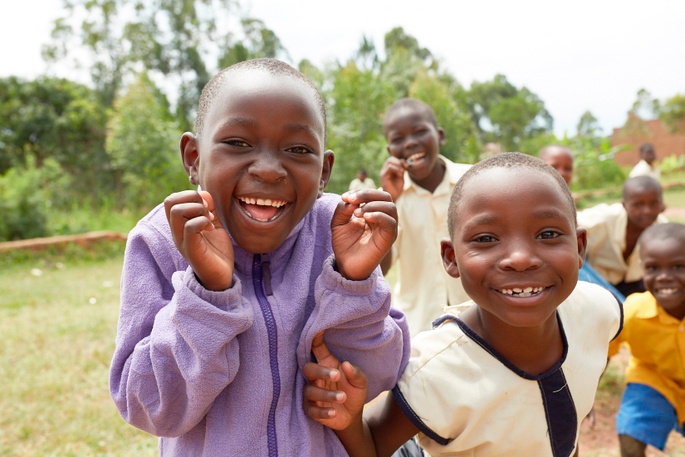 This is What We Need
To get a small team of 3 from the United States to Uganda to share these stories will cost $8,500.
In order to tell these stories, we need to get talented, experienced storytellers to Uganda. This includes a cinematographer, a photographer, and a director. There is the cost of flights (the largest expense!), visas, equipment, food, and in-country lodging and transport.
This is where you come in!
We need help covering these costs in a way that does not take away from our current scholarship fund.
Here's a breakdown of our budget: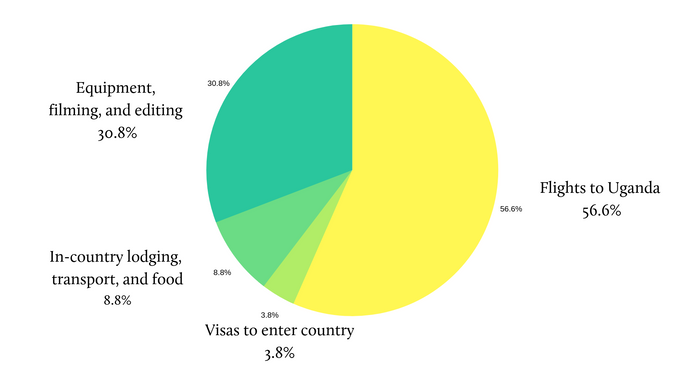 We know every dollar raised for these inspiring stories will help more kids for years to come.
---
Help Us Get There!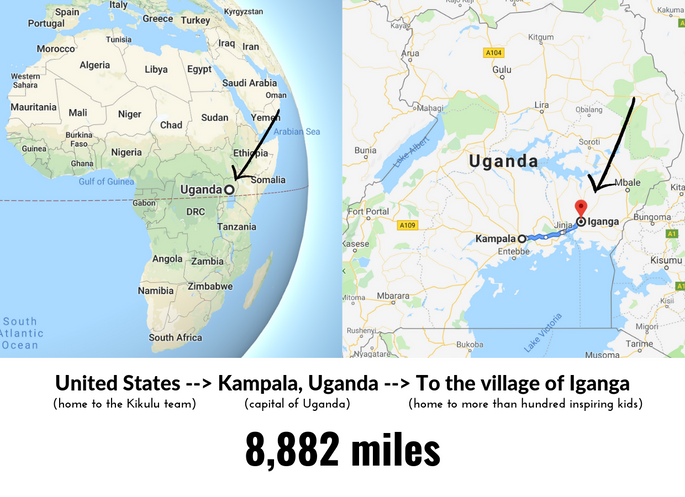 ---
Meet the Team
Alisha Robertson-Stephens (Founder of the Kikulu Foundation) is an advocate and global citizen who believes all children deserve access to quality education. Alisha started the Kikulu Foundation in 2012 after spending two years volunteering around the world working and learning with various NGOs and nonprofit organizations across seven countries and four continents. She has spearheaded efforts that have invested more than $90,000 dollars towards education initiatives in rural Uganda, providing hundreds of students and teachers access to needed educational resources. Alisha is a passionate leader and has more than 15 years of experience working with multilingual and multicultural communities. She believes in education for all and is relentless in finding solutions that create a more just and equal world.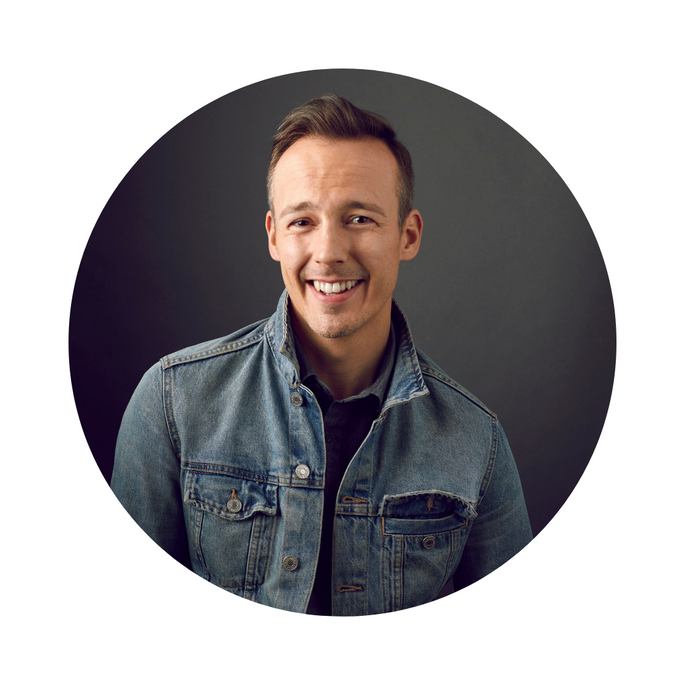 Stanton Stephens (Director and Chief Storyteller) is a third-generation photographer and director. For the last five years, he's volunteered with the Ronald McDonald House Charities of Western Washington & Alaska with photoshoots and mini-documentaries to help fundraise for families dealing with cancer. His photo series "Color is Everything" was featured as a solo show at the Seattle Museum of Art. In 2017 he traveled to meet the kids in Uganda for the first time, and in 2018 he officially joined the Kikulu Foundation Board of Directors. Just recently he was named in the top 10 Seattle lifestyle photographers by Peerspace and his notable clients include Ronald McDonald House, Starbucks, Amazon, PizzaHut, Bulletproof, Vanguard, and many others.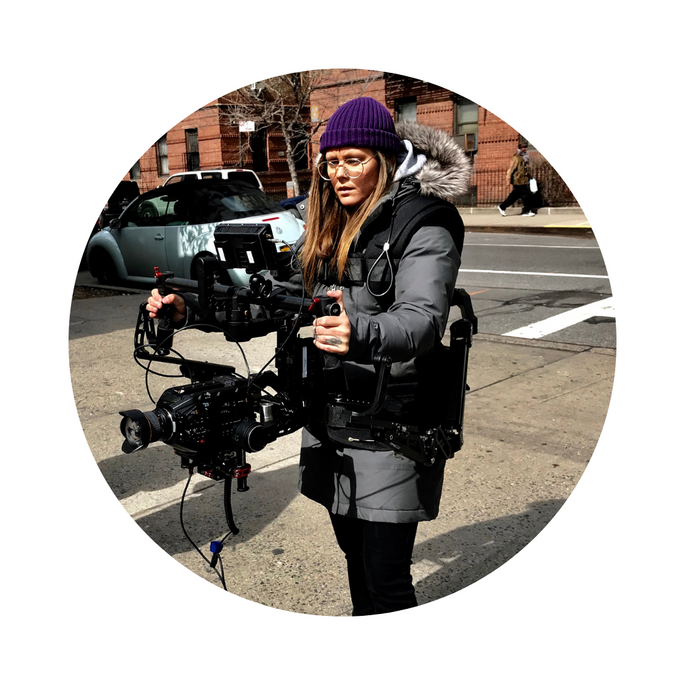 Emily "EJ" McCartney (Cinematographer/Director of Photography) is an internationally-traveled, seasoned Cinematographer and Director of Photography based in Los Angelas, CA with over 11 years of experience in the industry. Her video compilations trace the stories of individuals through the fluttering and fleeting moments that most see as unassuming. Traveling the world, she places learning at the forefront as she explores the individuals that make up the extraordinary communities she celebrates through her work. From commercial work with international brand names to the unassuming collaborations that tie the strands between fraying cultures. Her notable clients include World Vision, Human Rights Commission of Kenya, Uplift Education, NIKE, Warner Bros., Vanity Fair, Audi, and many others.
Perks
We've got perks. Because everyone loves a perk!
Here's a snapshot of the fun stuff :

$25+

A personalized thank you card from the Founding Director

$50+

A postcard made from a photo that our Director of Photography captures of the kids you are helping

$150+

Website Wall of Honor and a shout out on social media

$500+

Journey behind the scenes

$1500+ You or your company (if this is a company donation) will be featured on our website + you'll receive a handcrafted gift from Uganda which will be personally selected for you by our team.
Any contribution (big or small) will greatly contribute to making this storytelling project a reality. Seriously, we'll be doing a happy dance for every penny!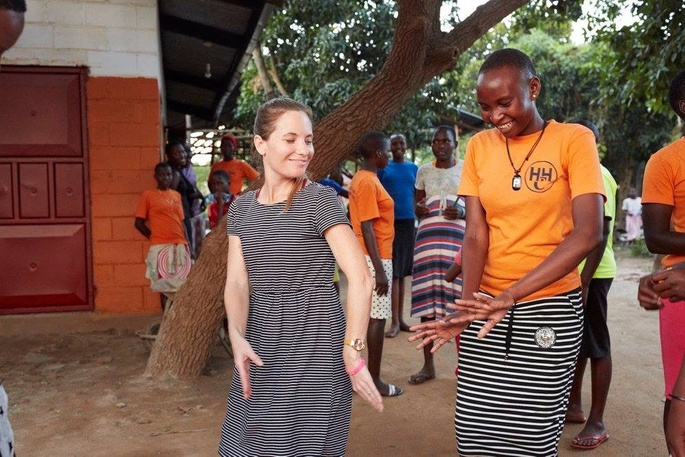 Please Share!
Consider sharing this personally with people you know who may be able to contribute. Sharing our fundraising campaign directly with your coworkers, friends, and family would be an amazing thing and much appreciated!
Why Donate to This Campaign and the Kikulu Foundation?
We've got answers.
First up, we have an excellent track record. The Kikulu Foundation has been investing in education for kids in Uganda for the past seven years! Since 2012, we have invested more than $90,000 in teacher training initiatives, school scholarships, books, supplies, educational resources, and solar power lights for nighttime study.
We are a registered 501(c)3 non-profit organization which ensures we adhere to strict IRS guidelines AND every dollar you donate is tax-deductible. Cha-ching!
We're a grassroots community of changemakers. We are female-founded, 100% volunteer-run, and powered by people just like you!
Connect Online
We'll be sharing stories, photos, and behind the scenes action via our social platforms so be sure and join us online!
We hope to be lucky enough to share these stories with you!