Help us keep dreams and drive alive
Imagine life as a refugee. Fleeing from war, economic hardship, or persecution, you are told to wait indefinitely for your asylum application to be processed. This process can take months, or years. At any moment you could receive a call telling you your claim has been rejected, and you may be deported. Language barriers make integration difficult. An uncertain legal status limits your access to formal education. A nearly non-existent employment market makes you feel like building your future is impossible. Your life is in limbo.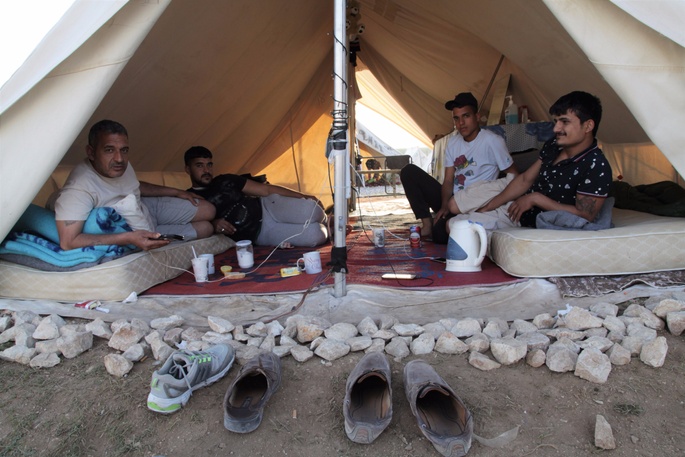 Photo credit: Laura Samira Naude
A library on a mission
For those of you who don't know us, ECHO Mobile Library is a mobile library that travels in and around Athens loaning books and distributing learning resources to displaced and vulnerable people. We have recently increased our reach to visit 4 refugee camps and 4 community spaces. This means that we can loan around 100 books, distribute over 200 language learning resources, and run Greek, English and guitar lessons every week. You can catch up on our activities on our Facebook and blog, and check our our story here.
In our library we've got:
Books in Arabic, Farsi, Urdu, French, Turkish, Kurdish, Greek and English

Early literacy books and picture books for little ones

Access to online university courses with certification through platforms such as Coursera

Access to language learning resources, both print and digital

A pop-up social space with tea, coffee and board games
We also run language learning sessions based on demands and volunteer capabilities, from English through Arabic to basic Greek conversation practice.
Finally, we run informal education activities for children on the side.
'It is amazing - why does no one else do it? It is such a good idea, and so magical, something I can do myself, just for me. It must be so hard to find these books, I am so excited every time you bring new ones. Can I take three books, just this week?'
- Young female Afghani resident of Malakasa
Why mobile?
As a mobile unit ECHO is able to respond quickly to changing needs. Mobility also reduces the risk of being evicted from camps due to political measures, as has happened frequently in Greece over the last three years. It also means that we can get the maximum number of resources to as many people as possible! Each week, ECHO:
Loans over 100 books

Distributed over 200 language learning resources

Provides educational activities for 180+ children and young people
Why a library?
Reading has been shown to alleviate stress, stave off depression and anxiety, and bring peace and calm. Literature is also an important facet of cultural heritage, promoting self-worth and allowing intergenerational communication and education - something particularly vital for displaced refugee populations.
As Richard Popple said, ""Libraries are, at heart, helpful and kind providers. It is hard for those who perhaps don't feel the need to visit their local libraries to understand what a vital service they provide for communities and individuals who do – and those who do are often the most vulnerable."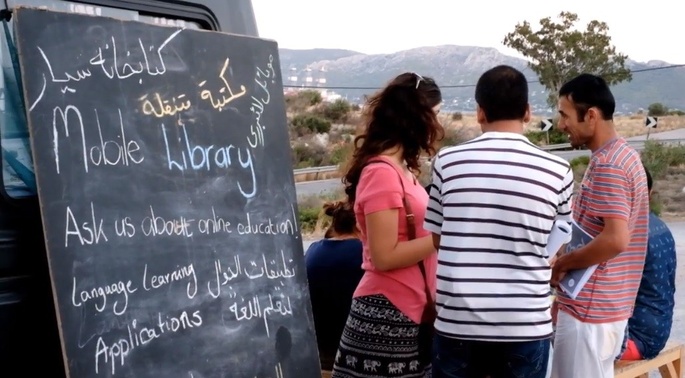 Photo credit: Laura Samira Naude
What about the kids?
The education infrastructure for refugee children and young people in Greece is, in a word, bad. For children, valuable years of education and development are being lost. The motivation is there, but the education is not - less than 50% of school age refugee children are in school.
ECHO loans books to parents and run reading sessions with children and young people. We run educational sessions for children in parallel to the lending library to provide stimulation for bright minds, and develop the soft skills (listening, cooperating, following instruction) that will be essential when they are finally able to attend formal school.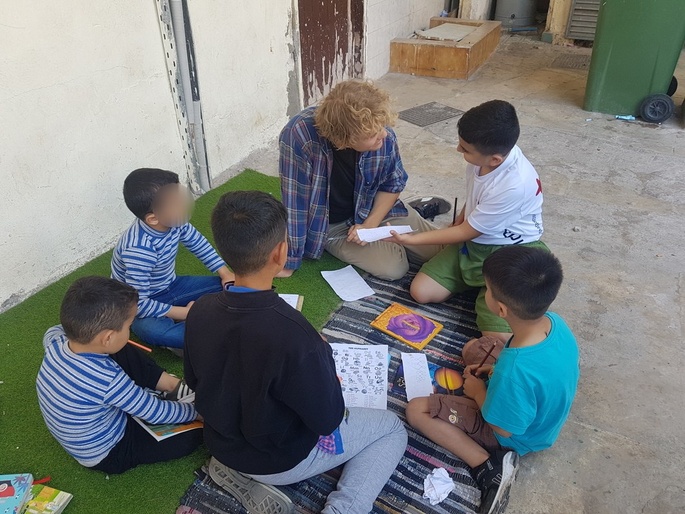 Photo credit: ECHOc
Who are we?

ECHO is run by a small group of volunteers, who are passionate about the importance of books, education and community space, and know the struggles faced by people here. Ranging from the UK, Syria, Afghanistan, Finland and Italy - we've come from all over keep the library rolling, week in week out, for three years now.
We are a small but deeply dedicated team. We are always looking for committed members to join us! Reach out at [email protected] with any questions.

A big thank you from ECHO
To those that have supported us in the past, thank you! Our van, our books, our monthly costs have been supported consistently by you, generous friends, aquaintances and kind strangers. We are so grateful to every single person that has supported the library's journey, and we are once again calling out to you for support, to keep our wheels rolling over the coming months.
We still need your help
We currently do not have any waged staff able to commit time to proper fundraising, and are simply too small for institutional funding. Your generous donations allow us to stay grassroots and volunteer-run, and to get as many resources to as many people with as few overheads as possible.
Our monthly running costs are as follows: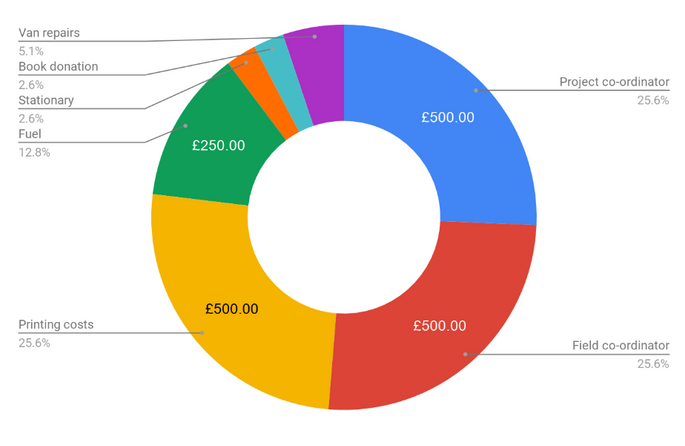 Every little bit helps keep us on the road. Entire lives are at standstill; they need not be. We want to keep dreams and drive alive, regardless of circumstance. You can help us do that.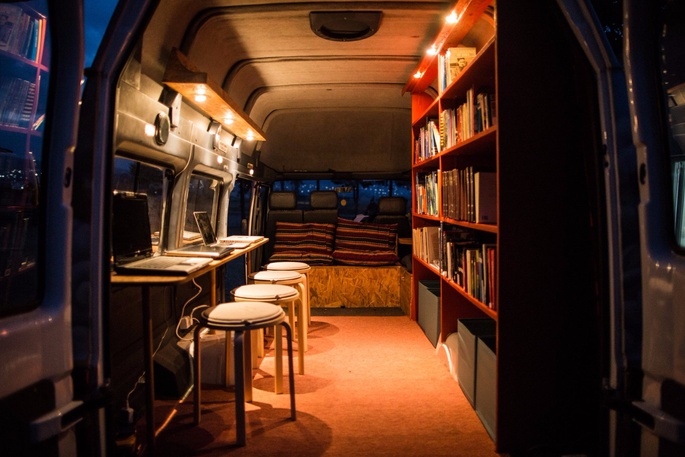 Photo credit: Keoma Zec