We Need to Eat!
Hi there. I'm Miss Marple the lamb, and I'm one of the spokesbeings for A Place of Peace Farm Animal Sanctuary. We're currently the largest farm animal sanctuary in Australia and we've just stretched way past our comfort zone with the addition of 18 new (very grateful) lambs like me, as well as five desperate horses who had nowhere to go. And if I say so myself, a couple of them were in really bad shape when they arrived.
This is the reality of the worst drought in living history. Hay is hard to find and my human friends, Billie, Andrew and Tamsin, can no longer just order a weekly truck of hay from town. Now it's semi's from all over Australia. And that costs so much more money. Plus, hay is so expensive now! All the sheep folks around here told me that once upon a time the grass here was sweet and they only got hay in winter. But now, they can hardly remember the grass. (I've heard it's yummy.)
They say it takes a village to raise a child. So, now we need a community to raise a village of animals who, like me, have found safe sanctuary, happiness, peace, and hay here at A Place of Peace.
Living Lives of Peace
Here are a couple of my friends, Bessie and Blessed. Bessie was off to the slaughterhouse while pregnant with Blessed. When she was saved, Bessie had huge trouble giving birth. Billie had to coax her into letting her milk her so that her son Blessed could survive. They're inseparable now! And thanks to the Deep Peace Trust (who's mission is deep peace for all species through the arts, education and compassionate action), they'll stay together forever. No truck will ever take Blessed away—ever. Here's a pic of them.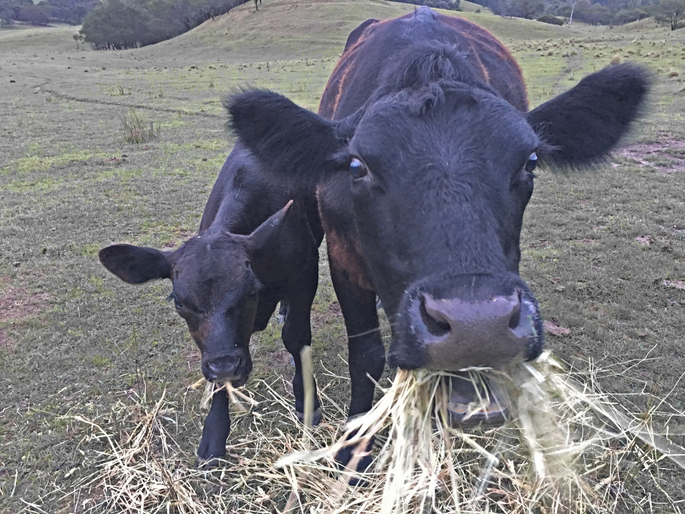 Above: Bessie and Blessed will spend their lives together in peace.
Below: Temptation, grateful to have found a forever home.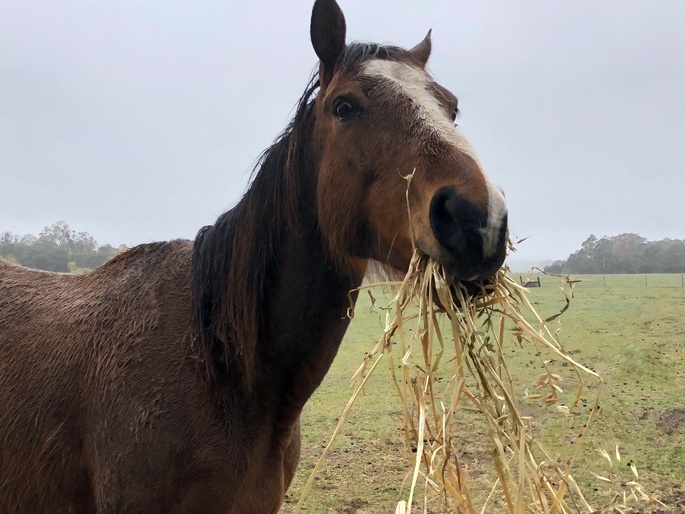 There are also wild horses from the Snowy Mountains who were about to be killed. And the new horses Enya, Temptation, Big Mama and her daughter Bindi (both rescued from the slaughterhouse once already, and now grateful to have finally found peace), and Nutella who was about to be shot. Temptation (above) has been very badly traumatised and neglected by humans and is learning to trust again.
There are the goats who came from everywhere, orphaned and homeless, the geese who (sssh...) were destined for the cooking pot, and the other sheep, cats, and dogs here, too.
Now Feeding the Wildlife
In winter the drought was so bad that the humans here started putting out food for all the (many) wild wombats, roos, and birds here. They bought fruit, chaff, oaten hay and pellets galore just to keep everyone going. Some of the wombats helped themselves to the hay shed and did very well! The humans ulterior motive was to not only stop the wildfolks from starving, but also to keep them on sanctuary ground.. because across the border, lie the shooters. So they fed them to keep them safe. This is still going on, stretching the sanctuary resources.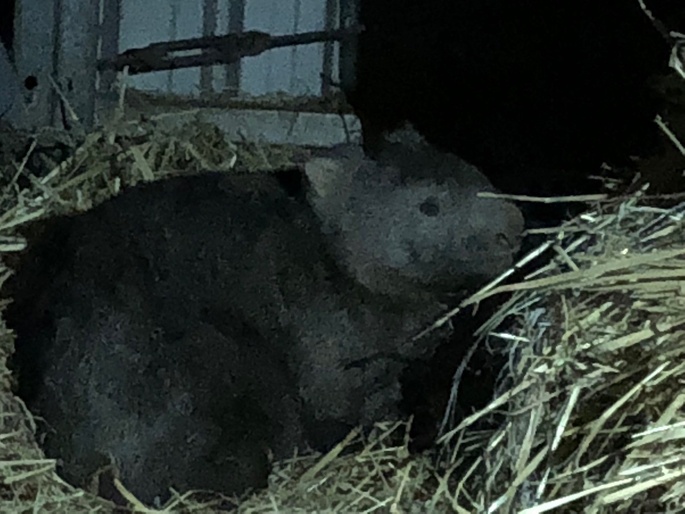 Above: a wombat helps herself to some of the hay in the hayshed.
Please Help A Place of Peace Keep Going
A Place of Peace is situated just outside Braidwood , NSW and is home to nearly 500 souls and tons of wildlife. Established over 20 years ago, this current drought is the biggest challenge faced. Not only is it long, but because it is so widespread, it is affecting the ability to find hay and other fodder for the animals, and without food and supplements, the animals can't survive. So far no one has missed a meal, thanks to kind and generous communtiy support. But we need to keep going. Please help Miss Marple and all the others through the worst drought in living history.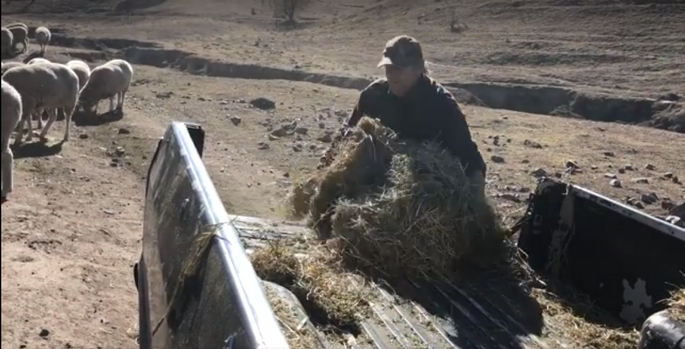 Above: Feeding precious hay to sheep. Below: sanctuary sheep have never missed a meal, even in the current drought.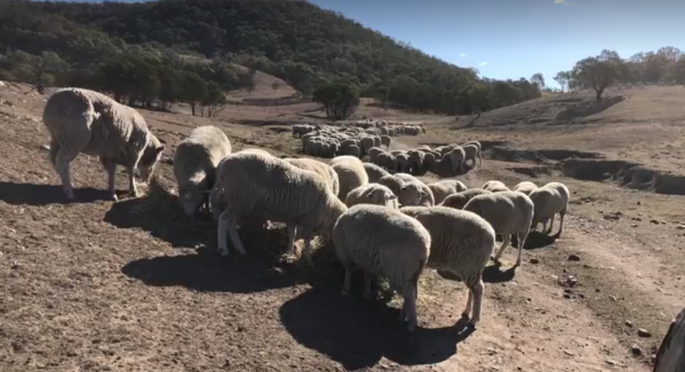 A Vision of Peace
The sanctuary is just one aspect of the work done by the Billie Dean Deep Peace Trust, a social change charity advocating a gentle world of peace for all beings through the arts, education, and compassionate action. The charity specialises in books, on-line classes and live events teaching ancient wisdoms and a deeper understanding of the human, animal and nature connection for impact through insight.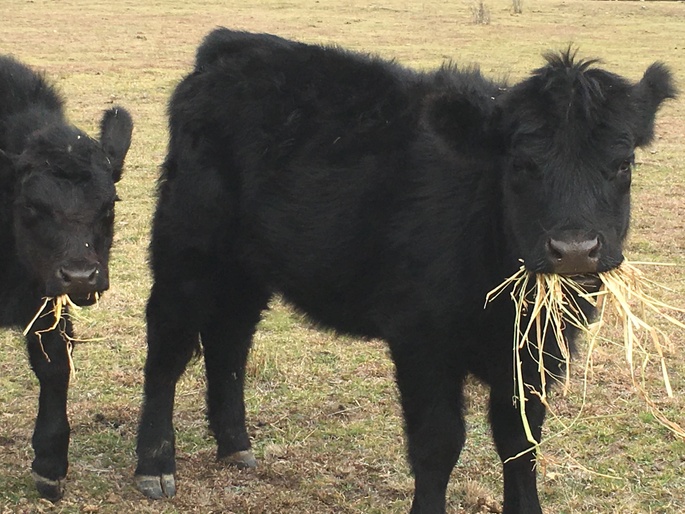 Under Threat from the Long, Hard Drought
As mentioned, the sanctuary faces its greatest challenge ever— a second straight year of widespread drought. While the cows, sheep, horses, geese and goats are all still healthy and happy, the paddocks are dust and feed prices are skyrocketing.
We've been fully drought-feeding without relief for over a year and we cart water daily to fill troughs and buckets.. Every soul in our sanctuary is considered family. Their life is precious.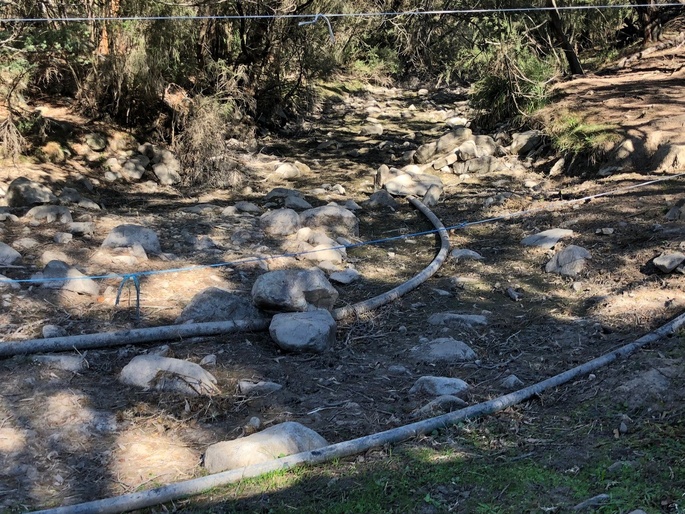 Above: this dry creekbed is the sole source of water for much of the sanctuary. Below: carting water one tank at a time, so animals have enough to drink.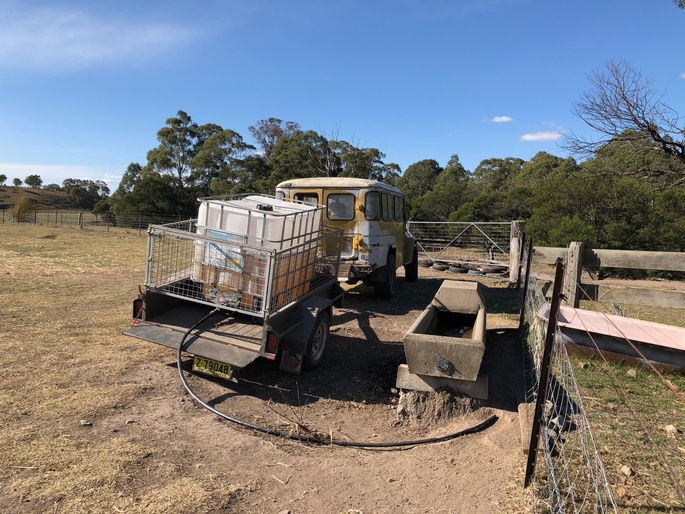 They Need Your Help
Animals like Totem the goat, lamb Buttons and his mum Trudie (below) and cows Bessie and Blessed need your help. Can you buy them a bale of hay? Could you contribute to a truckload of hay to ensure they have food as the drought lingers? In short, can you help us keep this sacred sanctuary going?
If you can donate and share, and maybe even join our growing team, that would be incredible, and we, and the animals of this place of peace, thank you!
You probably agree we need a lot more heart in this world and a lot less violence. Supporting a social change sanctuary like this one, says that you want a kinder, more benevolent world where animals are respected for the unique beings they are. Your actions ripple out into the world! ! Thank you!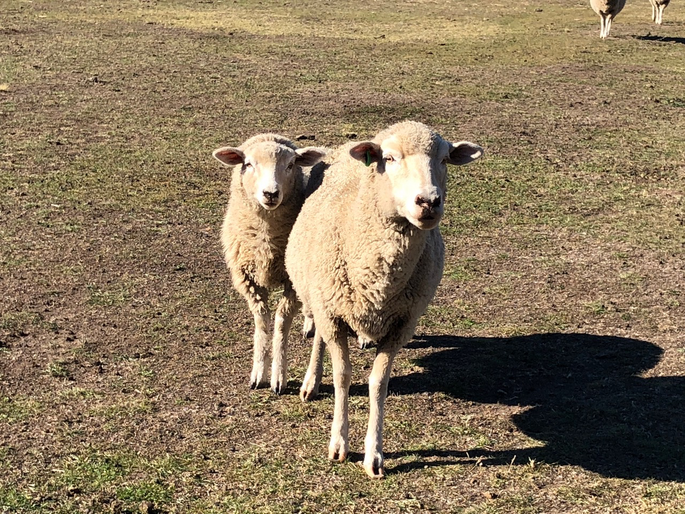 Please Support the Animals
Thank you for supporting the animals! Your choice to help makes a direct difference to their lives. All donations go to hay. Without their natural grazing, the animals are completely dependant on us humans.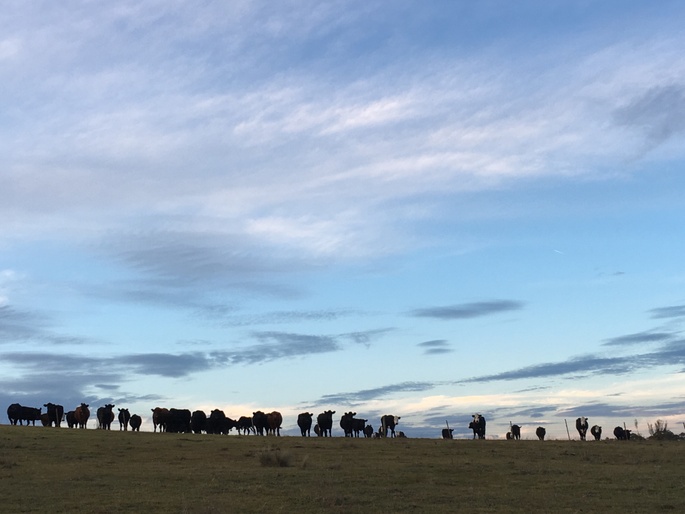 We're looking to raise $70,000. What we've raised so far got us through a very difficult winter, but the next few months will challenge everyone as well. The cost of drought-feeding 480+ large animals is exorbitant, but well worth it. Because life is precious.
The pic below is part of the truckload of hay we buy every week.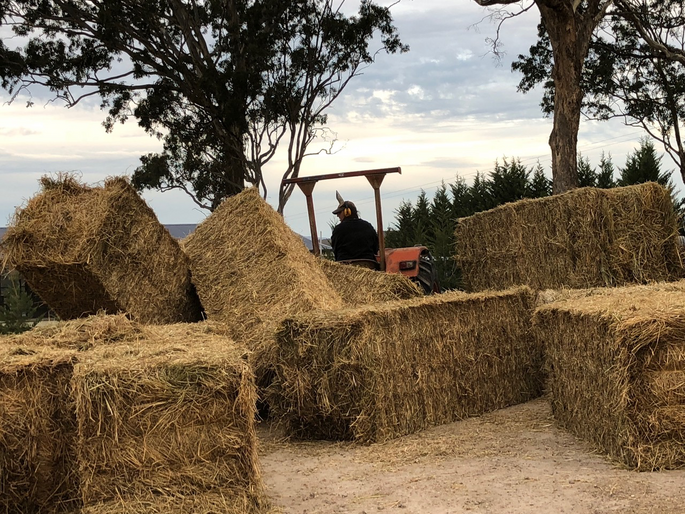 So thank you, thank you, thank you for having a heart for animals, and helping the animals through the drought!
Below is a rare pic of us—Andrew and Billie, and our daughter, Tamsin—who run the Deep Peace Farm Animal Sanctuary. We and all the animals thank you for your support! And Miss Marple sends you a lamb kiss!!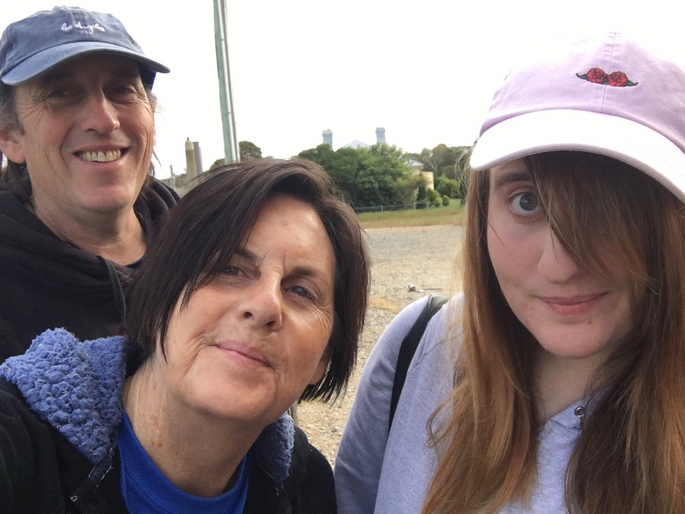 Who Do You Know Who Loves Animals Like You Do?
An effort like this is definitely a more-the-merrier kind of thing. Just think how much more we can do with more people helping out to help the animals. So form a team and fundraise for the animals as a group. It's more fun that way. Just click the Create Your Own in the Fundraising section down below, toss in a few details, and you're be on your way to success. If you do set up a team, one of us will happily to talk to you or yours about clever ways you can work together to help the animals survive this drought.
Our Sponsors
The Deep Peace Trust and this campaign are supported by some awesome people and organisations.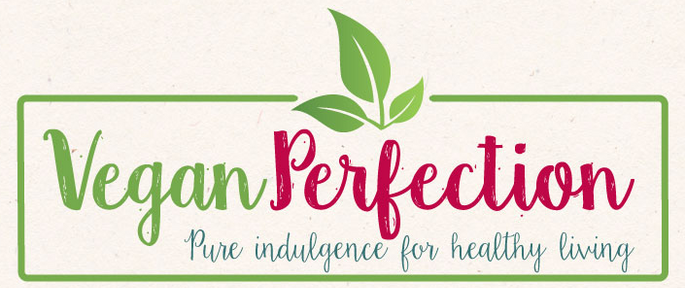 Vegan Perfection
Pure indulgence for healthy living