A little bit of context
The Christmas season is a joyous occasion for many. With the biggest concerns leading up to the day deciding what to wear to accommodate our indulgence in the festive foods, making sure we make time to see all our loved ones, and if we had chosen the right gifts for our family and friends.
The above concerns would be a dream to others.


But there's a problem
In contrast, Christmas can highlight feelings of isolation, depression and financial hardship. This can be some peoples' reality every year, or for the first time this year due to a range of factors. These can include loss of employment, loss of loved ones, changes in health, homelessness, mental health factors, changes in the family dynamic and single parenting. These have a huge impact on how the affected families experience Christmas.
And this is where YOU can make a difference!


Here's what we're doing about it
For the second year running C3 Langford Church is hosting A Community Christmas dinner under the stars. We will provide the venue and all the food and entertainment to celebrate with the community the festive spirit. Additional to the dinner we will be delivering over 250 gifts to families who are less fortunate this year as well as holding our Christmas Spectacular concert running for it's 10th year
Our 2018 campaign 'Donate a Plate' was a huge success, and we are excited to be able to run this years' campaign
To fund the cost of this event we have created a 'Donate a Plate 2019' crowdfunding campaign. Our goal is to raise $5,000. A donation of $25 will feed two people, $50 will feed a family of four.
To acknowledge each donation, your name (or business logo) will be printed on a plate and displayed in focus on the outside poles of the church for everyone to see. Our aim is to fill the whole front with plates.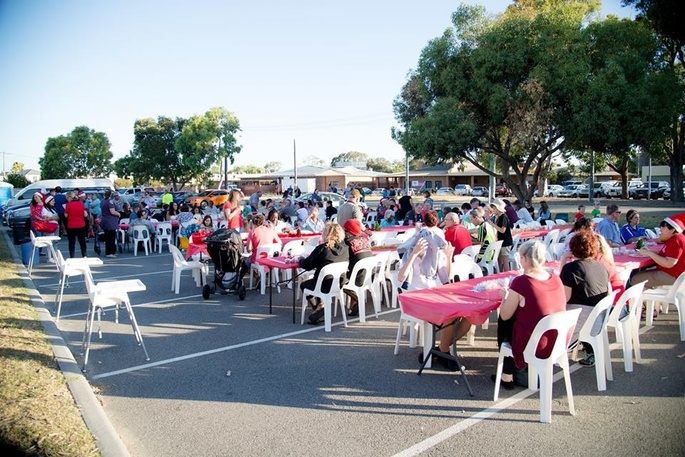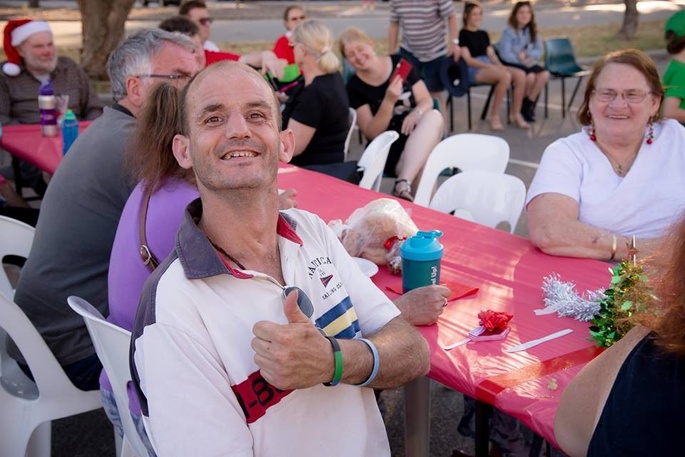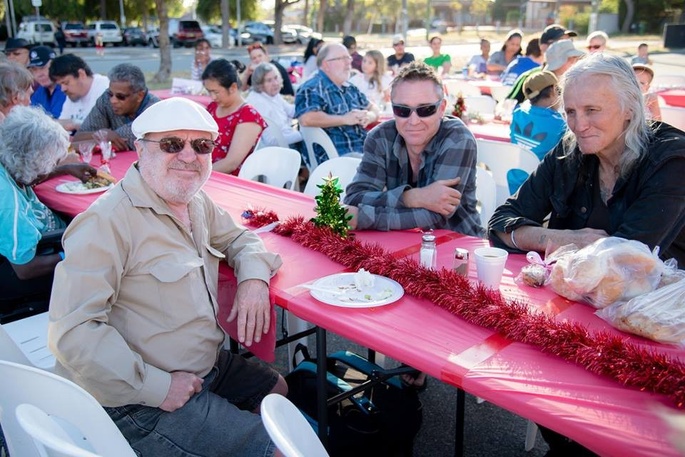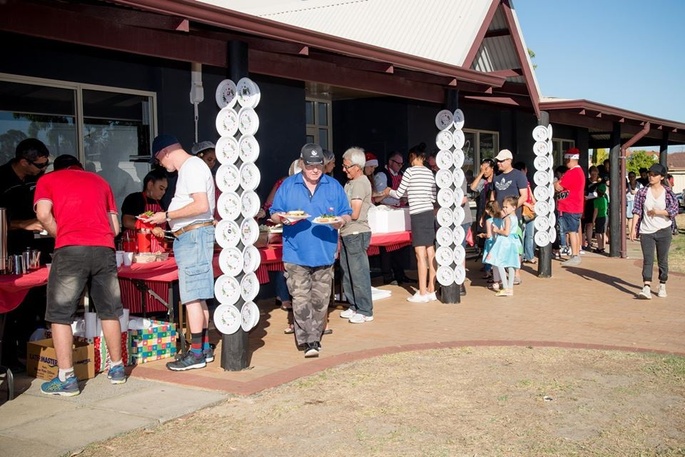 Photo's from 2018 Community Christmas Dinner.
"A community family is something that our church is committed to building. Throughout the year we have an array of events and programs, which encourages the local community to build relationships with each other in a safe environment. Our Love Langford free Community dinners, feed approximately 180-220 people every fortnight Tuesday.
Over the past five years C3 Langford Church have provided over 35,000 free, freshly mademeals for people in our community through our 'Love Langford' program. This program has provided an opportunity for members of our community to join together. This program has seen many friendships formed. It's more than food; It's dinner at our place, where we set up dinner tables encourage a family atmosphere and give opportunity to connect people with others, build relationships and effectively, positively change lives."
Event costings
This free Community Christmas dinner is only achievable by reaching our goal of $5000. Being run by our generous team of volunteers means your donation will go directly to fund the cost of the event.
The cost breakdown includes the following:
Food & soft drinks $3300
Giveaways $200
Transport $100

Utilities $300
Total $5000
In addition to this event, we also seek donations to help families who need extra cheer this Christmas. These include food hampers and gifts for those who would usually go without.
We aim to deliver over 50 hampers and 250 gifts this Christmas.
Hampers $500
Gifts $600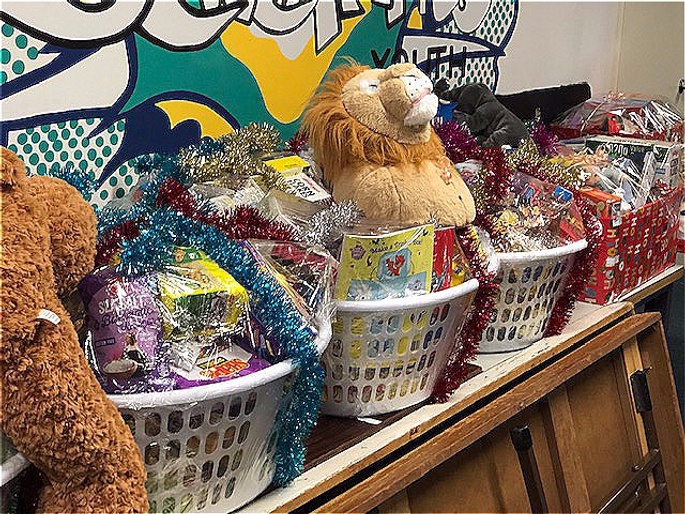 Any excess funds raised will be put toward the above.
Join us in making a difference
Your contribution will have a HUGE impact!!!!
You can join us in many ways;
By donating generously toward the Community Christmas dinner.
Buying non-perishable food items or household items for the hampers.
Purchasing a gift for adults and/or children for our 'Gift of Giving Tree'.
Sharing this campaign with your family, friends and colleagues.
Approaching businesses and suppliers you know who could donate items and services.


And here are some amazing perks for supporting us that you can't live without
As a heartfelt thank you for your contribution, we are offering the following perks.
Tier 1 – All donations will have their name or business name/logo on a plate which will be displayed on the night.
Tier 2 – Donations over $100 will additionally have their Name or Business name/logo on our website to recognize your honorary support for the event (for three months).
Tier 3 – Donations over $500 will additionally have their name or Business called out over the microphone on the night. You will also have the opportunity to display a company banner on the night.
Tier 4 – The largest donation we receive will additionally have their name or Business name/logo in the Star decoration on the plate, and be announced as our main contributor over the microphone.
# Any donation over $500 is tax deductible


Get involved
You can follow our journey via;
Please share this campaign, like our posts on social media and donate. We'd love for you to be a part of this joyous occasion!
Thank you,
'No one eats alone this Christmas season' Campaign Team