**THANK YOU (1 May 2017)**
A very big THANK YOU to the 64 incredibly generous and amazing people who supported our campaign, we couldn't have reached over $115% of our target without you! We'll now be able to expand our education program by building a new web-based platform for education and community engagement. Watch this space! #welovephotography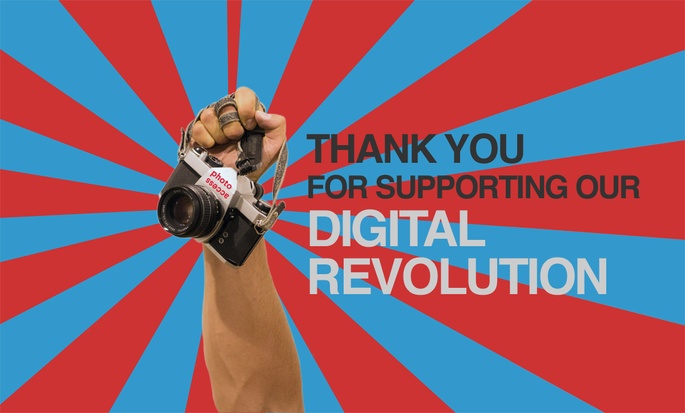 **Project update (24 March 2017)**
A big thank you to those who have already supported our campaign - you are our champions! Even through we have now reached our original target – there is still opportunity to contribute and make a difference! Donations received from here on in will go towards supporting our artists-in-residence program. Our resident artists receive technical and creative support and access to PhotoAccess facilities and equipment, as well as exhibition opportunities. We provide at least five residencies each year, supporting the creation and presentation of new and innovative photo-based work, and providing the artists with meaningful engagement with ACT audiences and a platform from which to launch their careers.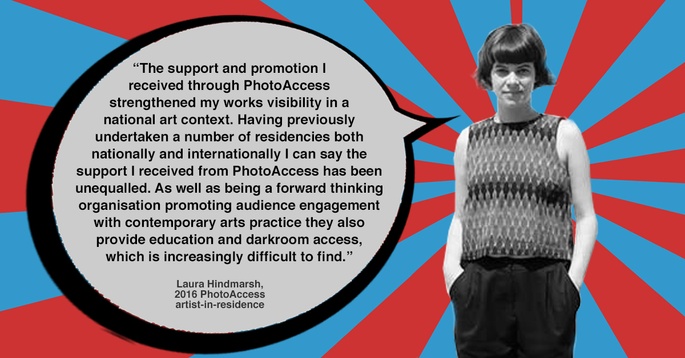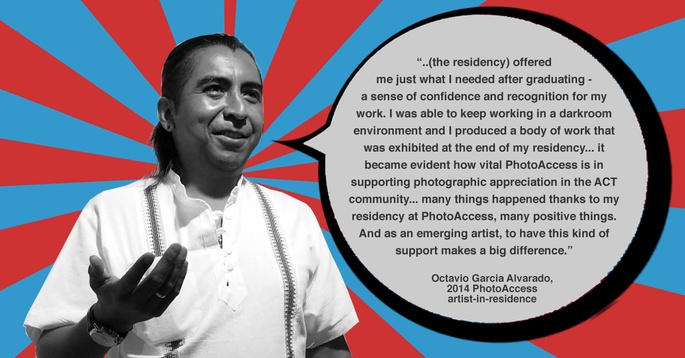 Join our Digital Revolution. Come and see what the future holds at PhotoAccess. Please, donate today.
Photography is central to contemporary art practice. It is an important source of information about the world around us; showing us who we are and who dream of being.
At PhotoAccess we're on the verge of exciting change, an important leap into the future, but our website is holding us back. Our appeal is to raise the funds needed to upgrade our digital capacity, expanding our reach and increasing our creative and educational potential. We're launching the first stage of our website redevelopment in the second quarter of 2017, and need your help to finish the job!
Here's the cool part: Our Digital Revolution appeal is supported by Creative Partnerships Australia through their initiative Plus1. Until 30th April 2017, every dollar you donate will be matched by Creative Partnerships Australia! Every dollar donated – up to $6,500! Also, PhotoAccess is a registered charity, and donations of $2 or more are tax deductible.
For more than 30 years our not-for-profit association has played a vital role in the community, presenting more than 500 exhibitions, offering many hundreds of classes and supporting people to participate in the arts who might not otherwise have the opportunity through our community engagement programs.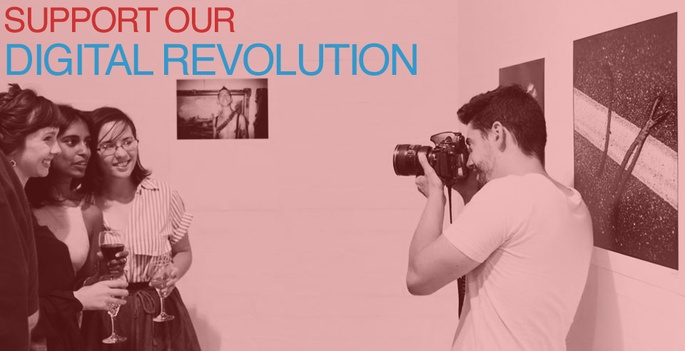 Tell me more…
At PhotoAccess we work with the community to increase appreciation and understanding of the power and potential of photography and the photo-based image. We run an ongoing program of exhibitions, education, community outreach and artist residencies, and we maintain the only publicly accessible darkroom in the ACT region.
During PhotoAccess' lifetime, photography has undergone many changes, driven by new technological and social trends. While photography today is everywhere; informed understanding of it is not. Our programs make the familiar new and the new familiar: from the most basic of pinhole camera techniques through to film-based photography and the contemporary smart-phone, we teach people to communicate through, and to interpret, all forms of photography in nuanced and innovative ways.
In 2017, we're on the verge of exciting change, as we continue to renew our programs and our infrastructure. This year, you can play an important part by supporting our appeal to raise funds for a new digital education platform.
The PhotoAccess Digital Revolution project will reimagine and expand our education program by building a new web-based platform for education and community engagement. This new platform will deliver a suite of online resources including fact sheets, video tutorials, advice and online classes that will complement our face-to-face education program. Offering educational content in this way will create more flexible learning options, allow more people to access information about the techniques, concepts and history of photography, and improve digital literacy.
Our Digital Revolution project promises an exciting new way to illuminate the historical, theoretical and social aspects of photography for participants both in the darkroom and in the world at large.

PhotoAccess' Digital Revolution appeal is supported by Creative Partnerships Australia through Plus1.
More info about PhotoAccess available: www.photoaccess.org.au
---
The Fine Print
What your donation will enable: In supporting our Digital Revolution campaign, your contribution will be applied towards developing the second stage of our website, and should the funds raised exceed the amount required to deliver this project, or if there are changes in circumstances beyond PhotoAccess' control that limit its ability to use all funds towards this project, PhotoAccess will use the excess funds towards our artists-in-residence program ($4,000) and any excess funds beyond that will be used for PhotoAccess' ongoing operations. 

Making your donation: Please note that you will be charged a payment processing fee (2.0% + 30c) when donating to PhotoAccess trough this Chuffed platform. So, for example, if you give $100, that $100 goes straight through to PhotoAccess and Chuffed will charge a payment-processing fee on top (which for a $100 donation will be about $3).