Deciding to Make a Difference is a Non Profit organisation with DGR status
Our mission is to build safe, sustainable, culturally suitable housing and end 3rd world living in Australia
Communities like Jilkminggan in the Northern Territory, where housing is neglected. People here currently live in third world conditions without proper access to water, power and sanitation in Australia.
These growing communities are full of vibrant people wanting the chance to improve their livelihoods, with children who deserve the same choices and opportunities as all Australian children do.
We're working with the Elders and Traditional Owners, consulting the community as to their wants and needs, you can Decide to Make a Difference!
Help make that difference today.
A small amount of money collectively can change a persons life, forever!
This single act of kindness can help kick-start this project.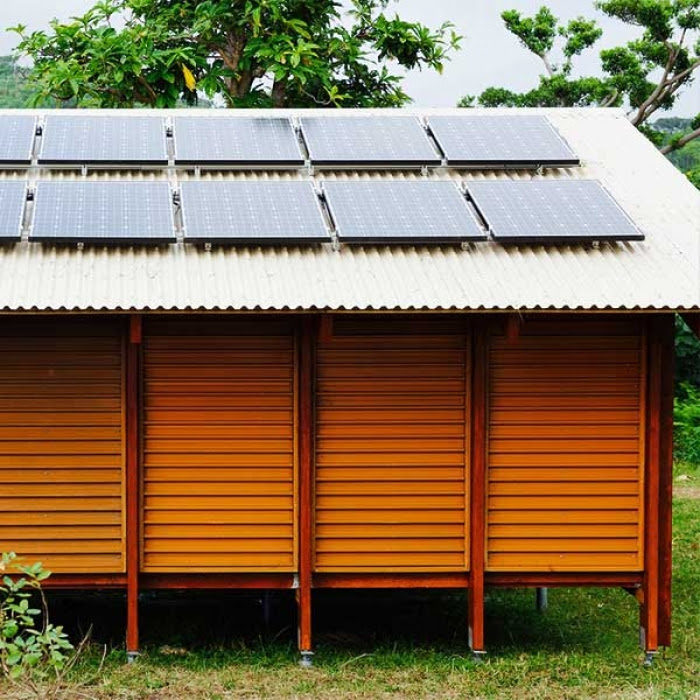 CREATIVE CHALLENGE
We've all seen plastic bottles in our creeks, bays and harbours, or uncovered a grocery bag in the sand at the beach. They're adding up to one big problem for our seas. Our ocean is becoming a plastic soup and our sea life is choking on the contents.
Plastic never goes away. Every piece of plastic you and I have ever used is still around today.
• 90% of marine debris found on Australian beaches is plastic (bottles, caps and straws)
• Australians buy 600 million litres of bottled water each year
• We use 10 million plastic bags per day (that's 3.9 billion plastic bags per year).
With this global problem in mind we can turn our plastic problem around.
THE FUTURE WE CAN CREATE TOGETHER
PLEDGE NOW
Support by donating and sending this to 10 people you know. Help us help the Aboriginal communities like Jilkminggan build safe, sustainable housing using plastic waste.
Working with The Traditional Owners and Elders of Jilkminggan we've teamed up with the award-winning Nev House to design and build high quality, sustainable housing.
Their 'Sustainable Community Development' model will mean:
• Local labour is employed
• On the job training is provided
• Sense of ownership and pride instilled
A small amount is all it takes for you to help make this possible today.
Progress is made!
After our initial consult in October 2016, we have been in constant contact with the community and have created
HEALING ON COUNTRY
This rehabilitation house will allow families to reconect as a family and get back to the land. It will be short term dwellings that the whole community will be able to access.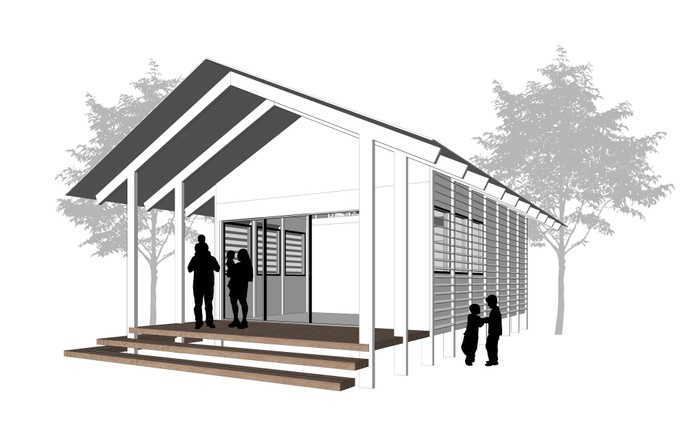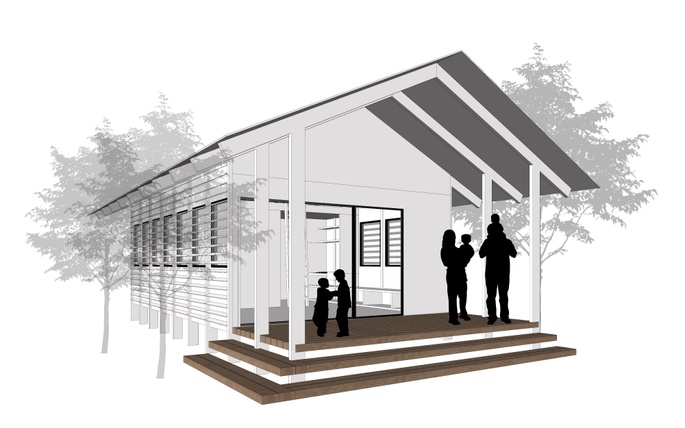 WHY WE'RE DOING THIS
On the 9th August 1974 Mangarrayi families moved from Elsey Station to Jilkminggan (aka Djembere, Duck Creek). The Elder Council was set up to govern the community during the 1970-80's which then ensued with the Jilkminggan Community Government Council until 2007. Jilkminggan is approximately 1.5 hours' drive from Katherine in the Northern Territory with a growing population of 300 people.
Due to the demand for new housing infrastructures and maintenance of structures for 17 years, people cannot find adequate shelter. This presents a huge challenge, with most of the population living without access to sanitation and power.
When you meet these vibrant communities, you will see they enjoy the simple pleasures in life like fishing, hunting, and traditional bush tucker. Their children like bike riding and learning about the land with regular bush trips. However, our Government still does not recognise the complex social and cultural issues that underlie housing, health and social issues present in many remote Aboriginal communities in Australia. Household overcrowding is more complex than a couple and their children living in a home too small for their needs.
Our vision began with a simple clothing drive that went viral and was a huge success. We collected 500 boxes of clothing and set up a community Op Shop to help kick start the community initiative and received national coverage on our combined efforts.
Now we want to create self-funded project supported by you, philanthropists, pro-bono contributions and responsible business partners to build sustainable housing out of recycled plastics. These pre-fabricated homes, school class rooms, medical clinics and other community structures are tailor made to meet the geographic, climatic, lifestyle and spiritual needs of those who use them to create places of sanctuary for the Aboriginal community.
Find out more at Deciding To Make A Difference
Who are we ?
Kelly Wright
Founder, Deciding to Make a Difference
Director, Toni&Guy Bondi Beach (2002)
Mother of two – Lily and Freddy
Kelly spent 3 days in Jilkminggan community as a result of the clothing drive and Op Shop opening and witnessed the living conditions of the Jilkminggan community.
"It's life changing. The people of the community are amazing. I'm still at a loss as to why, 1.5 hours from Katherine, people are living in 3rd world conditions. Their children will have the same opportunities as my babies. I've made the decision to make a difference in their lives."
JCAC
Jilkminggan Community Aboriginal Corporation (JCAC) reopened as a corporation in April 2010 for the purpose of future leasing on community living areas (CLA) with Federal Government. Initiatives include the Youth Program, Health and Healing Place and Deciding to Make a Difference.

Ken McBryde
Architect of adventure…Exploring the boundaries of ideas and possibilities.
Ken is drawn to complex challenges that demand innovation and driven by sustainability with a particular interest in construction & materials technology, especially timber and timber composite, recycled composite plastic waste & glass.
"let's lock-up carbon by building in timber & re-use the plastic we have produced, that's still out there polluting the environment."

Nev Hyman
Founder of Nev House
A philanthrocapitalist organization that ensures the needs of individuals and communities are met. Nev House secures local acceptance and participation for any structure or community that is built – at every stage of development. This approach ensures that those who live in the community have a sense of pride and ownership. Local contractors are used wherever possible in order to give jobs, training and income to the people who live in the community.
Jilkminggan & Community Elders
300 Traditional language Aboriginal people living in poverty but enjoying the simple pleasures in life like fishing, hunting, and traditional bush tucker. Their children like all Aussie kids love to bike ride and learn with regular cultural bush trips.