We are crowdfunding for an initiative to build stronger connections between diverse people with the launch of our book, 'Connections: 12 approaches to relationship-based placemaking' on October 31st.
At our event we will kick start the CONNECTIONS process by building a network of people who don't always naturally connect from the public, private, cultural, academic and community sectors. The aim is to start a wave of creative collaborations and conversations that will build social cohesion in city spaces.
Our book is packed with ideas, methods, and projects that 12 MELA Associates have put together to inspire ways of connecting diverse people with other diverse people; connecting diverse people with diverse places; and connecting diverse people with professionals to make better places. We believe our book will support local governments, built environment professionals, community-builders and local people to create better and more cohesive places.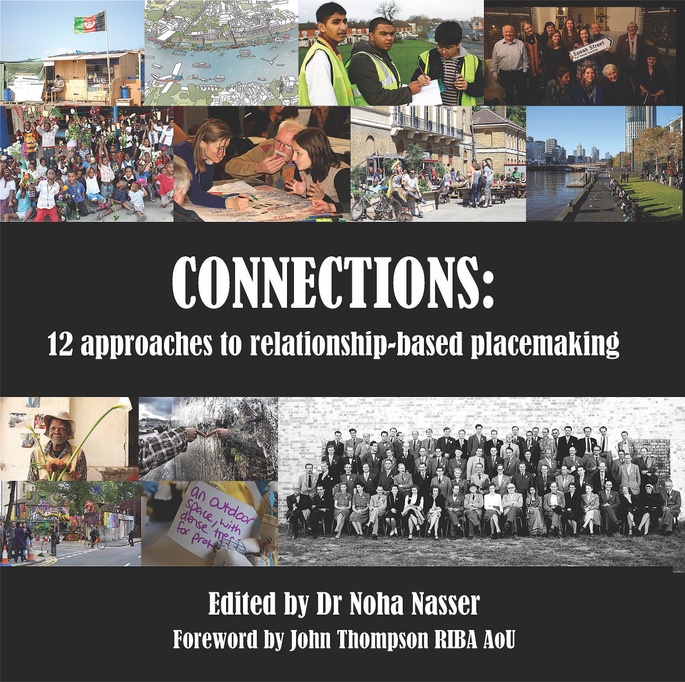 What we're trying to achieve:
MELA is a social enterprise of 26 creative Associates from diverse professional backgrounds passionate about bridging cultures through better design and use of public spaces. We draw on the social sciences, public art, film, urban design, community building, youth development, and regeneration to bring fresh ways of thinking about diversity in the city. You can visit our website here.
Founded in the context of today's world of mistrust, prejudice, and suspicion of people from different cultural backgrounds, MELA believes the public spaces of the city where we meet is where we can overcome these social challenges and build creative intercultural collaborations.
Here's what we're doing about it
We kickstarted our social enterprise with films and publications, like this one, to set out our ideas about placemaking and how to build meaningful connections between people. We are on a mission to build diverse and resilient networks because we believe that is how everyone in society can benefit from new ideas, partnerships, opportunities and ways of doing things.
We have built cross-sectoral professional networks through our Bridging Cultures Roundtables in Birmingham, Bristol, London Kings Cross, Limassol, Dublin and Odessa. The roundtables have led to city-specific Action Plans and new relationships that are strengthening the integration of minorities in the city's public spaces, cultural activities, and economic engagement. You can see an example of the Bristol Bridging Cultures Roundtable here.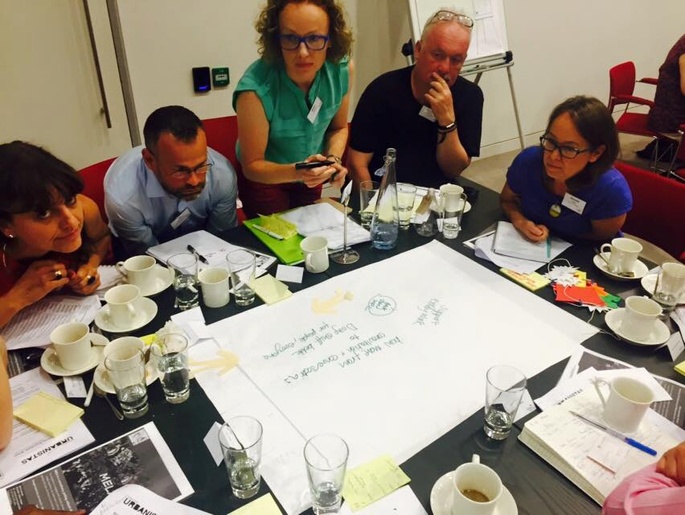 We are also building meaningful relationships by animating public spaces using artistic and cultural interventions to start people talking. You can see more about one of our arts-led projects, Balsall Heath in Conversation here.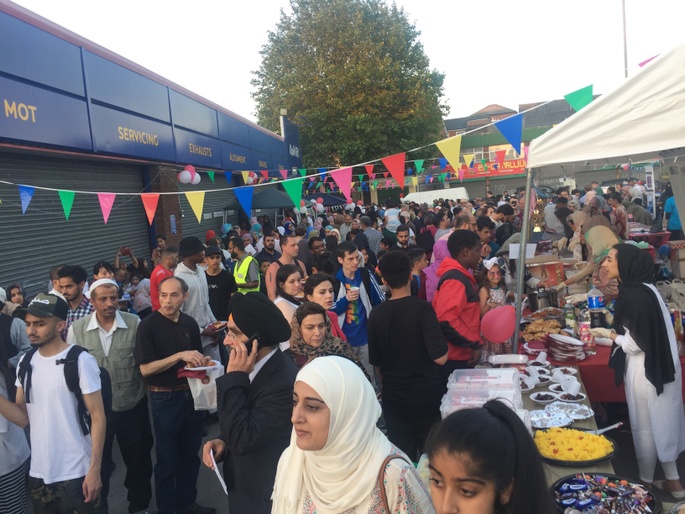 To every project, we bring the diverse experiences, skills and methods of our amazing Associates. Twelve Associates have contributed to our book 'Connections':

Ana Godinho de Matos is a self-shooting producer/director who comes from a media and anthropology background.
Antonia Jenkins is a conflict resolution coach and community building enthusiastic participant.
Charles Campion is JTP Partner-in-Charge of participatory co-design processes with communities and stakeholders from all backgrounds and sectors.
Esta Orchard is an Environmental Psychologist researcher and practitioner.
Hannah Barter is a planner and urban designer.
Jenny Peevers is a freelance consultant combining disciplines of art and urban design.
Juliet Bidgood is an architect/urban designer who works at a range of scales from the tactical and social to the material.
Noha Nasser is an urban designer, academic, consultant and social enterpreneur.
Phil Wood is an independent writer and researcher on urban policy and culture.
Sandra Hall and Lee Griffiths are artists creating bespoke performance and installations to make extraordinary art work in awkward spaces.
Sarah Sayce is part-time Professor at the Royal Agricultural University, joint Executive Officer for the Council of Heads of the Built Environment and an independent researcher.
Scott Elliott Adams is a passionate urbanist with qualifications in urban design and architecture.
You can join us
We're raising £3,500 to kickstart our CONNECTIONS initiative with the launch of our book on the 31st of October 2017.
The money we raise will cover our costs to hold the event, run its activities, and to disseminate our ideas, including:
A central-London venue
a key note address by a Special Guest
panel discussions and a debate with some of the authors
intercultural street food for 150 people
networking games for 150 people from diverse sectors
creative brainstorming sessions
a documentary-style film of the event to record the discussions and new ideas and connections emerging
an opportunity to buy our book at a discounted rate
promotional material
The event will be an exciting oportunity to make connections, network and to be inspired by the ideas emerging from the book - we will be putting the book to the test on the night!
Mela is a small startup social enterprise, we cannot achieve this alone. Join our journey and pledge with us.
And here's some amazing perks for supporting us:
Every donation helps to further our mission and we've got lots of rewards to say thank you for your amazing support.
£5 = A HUGE thank you from us on twitter or instagram
£20 = A mention in our programme on the day and on our website
£50 = A copy of our e-book and mention in our programme and website
£100 = A signed hard copy of our book and a mention in our programme/website
£150 = A signed hardcopy of our book, a mention in programme and website, a free 1 hour consultation with our MELA Associates to support similar ideas you may have
£500+ = all the above and a free half day webinar/workshop with MELA Associates to support similar ideas you want to develop