HELP!
OUR FUNDRAISING DEADLINE IS SATURDAY 23rd of DECEMBER
Children singing and dancing at the Jhuwani Blind School, Bachuali, Nepal December 2014 by Ben Penhallurick

Why Nepal needs your help
Nepal has been devastated by several types of disasters (earthquakes, landslides and floods).
Not only are homes affected, but socio-cultural structure is vulnerable as the community cannot meet their needs, knowledge, capacity and strategy to cope with these devastating natural disasters. Livelihoods of many are threatened.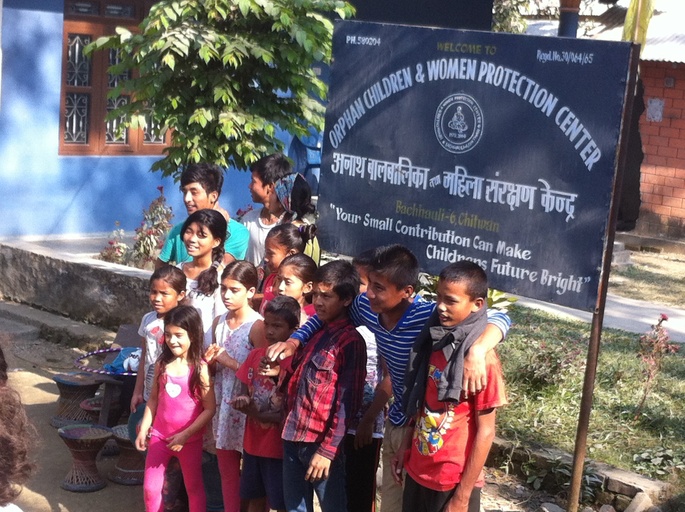 Blind and Abandoned
Nepalese women fail to resist epidemic outbreaks. Poor health, nutritional deficiencies and childbirth-related complications lead Nepal to have the world's highest maternal mortality rates. This also means that children born with a disability such as blindness, leave some families unable to cope. These children are sometimes left on the side of the road. Unable to see, and nowhere to go they are frightened. The blind school and orphanage does what it can to rescue these children and provide them with a safe environment. Children are living 2-3 to a bed.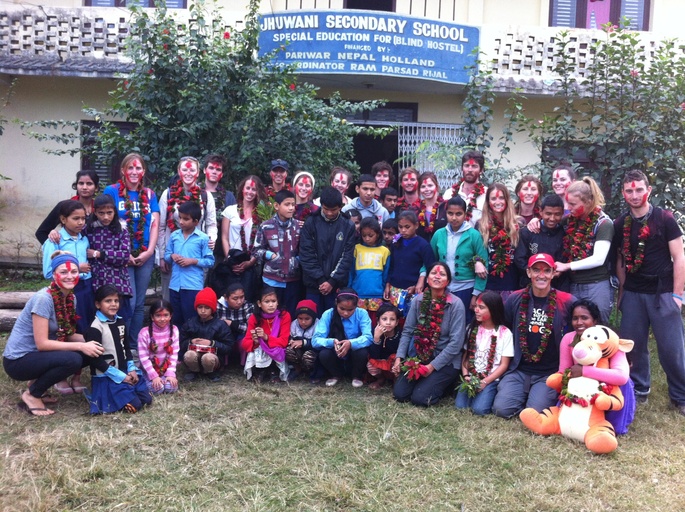 Here's what we're doing about it
Professor Jean-Marc Hero, his wife Narinder Virdee and daughters Deeva and Priya have been visiting Nepal in recent years to support Marc's biodiversity research, establishing a system of Long-term Ecological Research sites in Nepal, for measuring and monitoring the impacts of climate change.
Over the past 10 years they have been fundraising and supplying local schools and orphanage in the Terai region with clothes, blankets, food and financial support.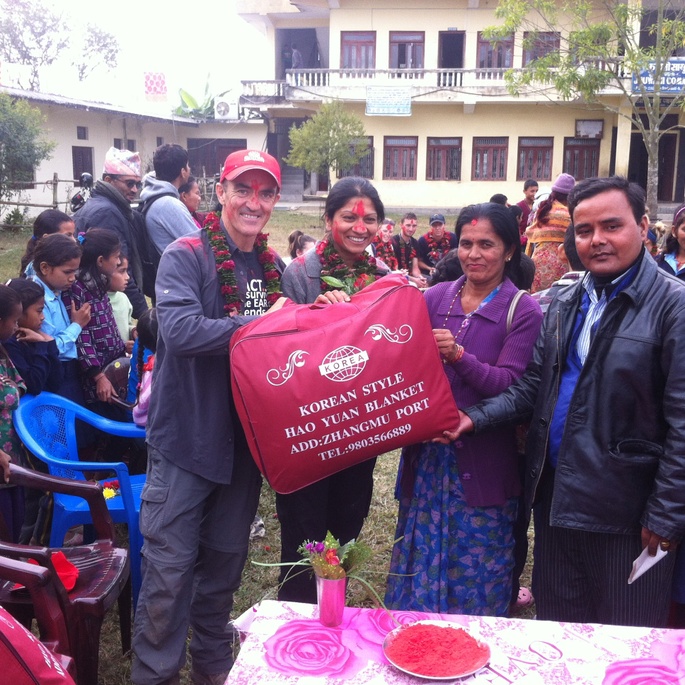 Narinder and Jean-Marc presenting blankets at the Blind School in 2014.

We are also assisting the Nepal Australia Friendship Association NAFA who recently provided funds for three schools in the eastern districts to rebuild classrooms destroyed in the 2015 earthquake. Education is a critical need in these regions and the children desperately need 140 desks.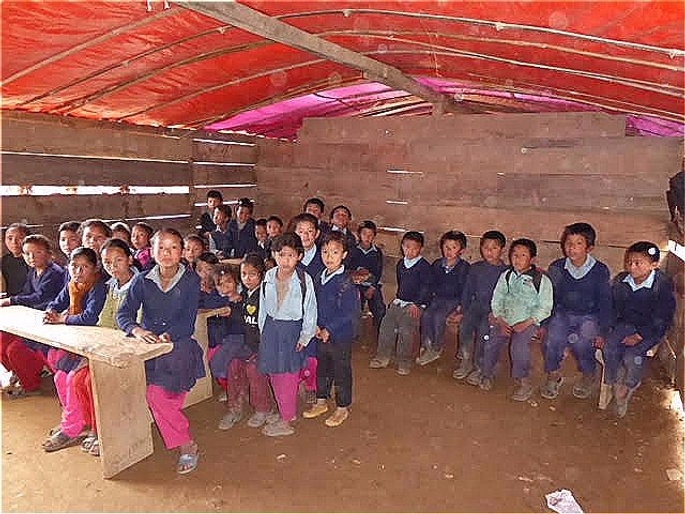 After their classrooms were destroyed the schools built temporary classrooms on site. They were built of whatever material was on hand, salvaged tin from the old school roofing, salvaged wooden beams etc and then the walls were constructed of plastic and bamboo matting. These classrooms were constructed on bare earth and very inadequate. They have been using these temporary classrooms for over two years and so have been through three monsoons and two ice cold winters.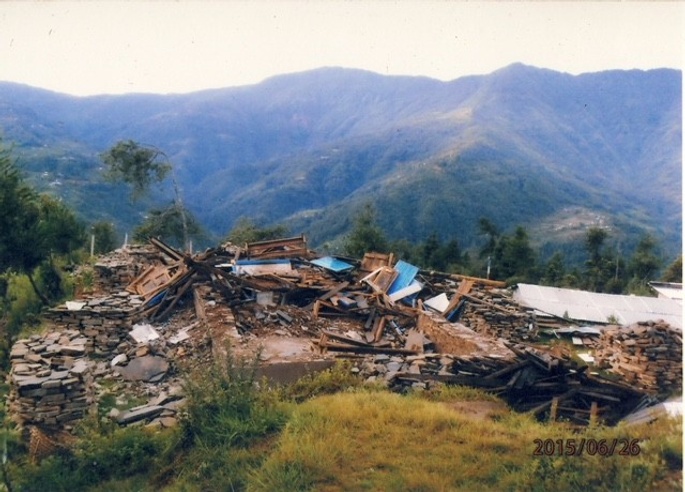 During the monsoons in 2017, all sorts of little critters were washed through the classrooms. The old desks which they had saved from the broken classrooms were constantly exposed to monsoon water and then freezing conditions during the cold snowy winters.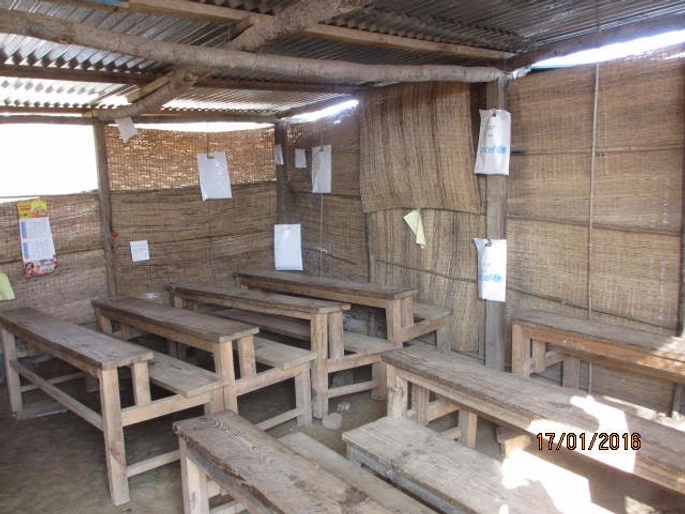 We need to build 140 more desks.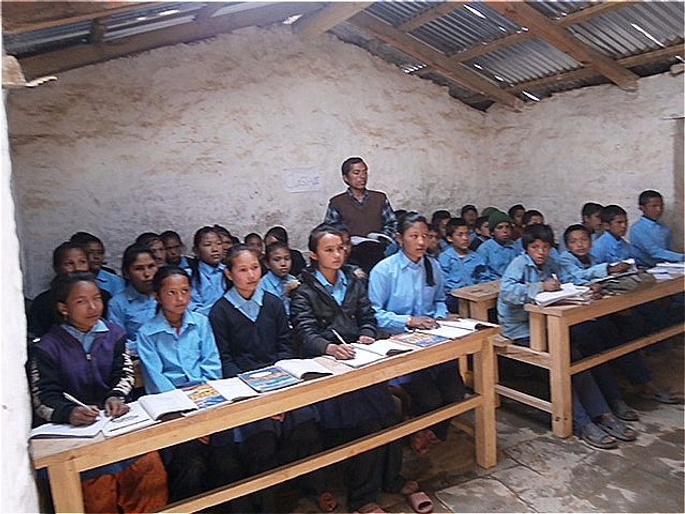 This is inside one of the classrooms prior to the earthquake, the destruction of the school and then the temporary classrooms. All photos are from Shyama school and provided by NAFA.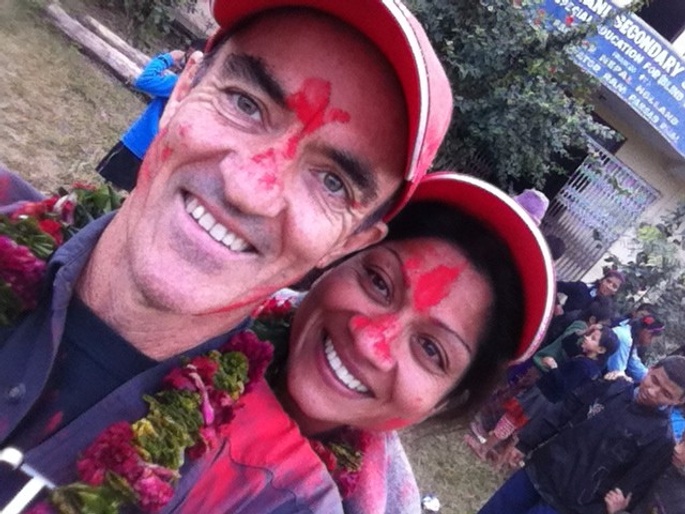 For more information about the purpose and passion of Jean-Marc, Narinder (their family) and NAFA please click on the links below.

About Professor Jean-Marc Hero
Interview with Narinder about Nepal on ABC Gold Coast
Nepal Australia Friendship Association NAFA

Your donation
Every cent we raise will be used to purchase food and essential items (blankets, desks etc.) and delivered directly to those in need.
The orphanage relies purely on donations. Your contribution will ensure that children at the blind school and orphanage are provided with sustainable food supplies, blankets and clothes.
Through the not for profit NAFA we will provide 140 desks to schools in the Himalayas. Your generosity will ensure that the local schools receive urgent funding required to rebuild desks and to cultivate their learning.
And here's an amazing perk for supporting us that you can't live without
Good karma.