TL;DR
Click Donate Now to help the Deep Peace Trust's farm animal sanctuary, A Place of Peace. We were hit by the Braidwood fires. It burned significant bushland, destroyed gates, fences and yards. And this is on top of three years of drought and running out of water. We are currently feeding about 100 wild animals who have come out to our feed stations from the bushland. We are going out every day feeding the wild who have lost everything. None of our own animals were hurt. A blessed miracle. But we need help to continue our work of caring. Please support our work. Please help us feed those in need.The wild have nothing. And neither do our residents. There's not a blade of grass left.
About us
A Place of Peace is the largest farm animal sanctuary in Australia with nearly 500 large animals. Located outside Braidwood, NSW, not only have we been severely impacted by three long years of drought, but just the day before the fires hit us, we had run out of water and were told we could no longer buy water in our own town. The Shoalhaven River is no longer running.
When the fires roared over the mountain to our property, we stayed to fight and defend because there was no way we were leaving the animals. All we had were buckets of water from a nearby dam.
But the fire erupted in a pyrocumulous cloud of disaster and we were told to "get out get out" by the firefighters. We evacuated the house animals only, cats and elderly dogs, our one -legged goose, birds, and two unwell sheep.. and our adult daughter Tamsin. We were pretty sure we wouldn't be able to save our 130 year old rickety weatherboard cottage. But there were horses, sheep, goats and geese who needed protecting and other cows, sheep,and horses who we put in drought dead paddocks away from the bushland. We knew from experience drought dead paddocks are generally safe. And we stayed to make sure.
The fire threatened everywhere Tamsin was going, including Braidwood, but fortunately the town was saved. And Tam was safe. There was smoke everywhere and we only had friend's texts telling us what was going on. All night Andrew and I took it in turns to watch the blaze on the mountain, eucaplyts exploding in the dark, the frantic and brave fire fighters putting in containment lines with bulldozers on our elderly neighbours land and Tam frantically texting us al night making sure we were still alive.
The fire leapt over our main sanctuary area (and the old cottage) but burnt the bushland. We lost paddocks, gates, fences and yards, making normal sanctuary management a challenge.
Fortunately, not one resident was hurt. But we lived for three weeks putting out spot fires and with the threat of fires on our door step and all around us. Two months later the fires are still in our district.
We spend our days listening to the local fire updates on the radio. It's now eight weeks of smoke, stress and uncertainty, waiting for rain.
The local wildlife weren't so lucky, as their bush homes burned. So daily we go out and set up or refill food and water stations for roos, wombats, foxes, hares, rabbits. Whoever needs help is welcome at our refuge. Last count was about 100 safe wild beings we feed nightly, not including the smaller hares, rabbits and possums who we also leave out food and water for.
It is heart-breaking work right now. The bush is devastated. The smell of burning flesh that comes on the wind daily brings fresh tears and grief for our wild. The only thing to do is to keep up their food and water and provide safe sanctuary. Plus on top of our own devasted paddocks, keeping food and water up to our residents to keep them healthy.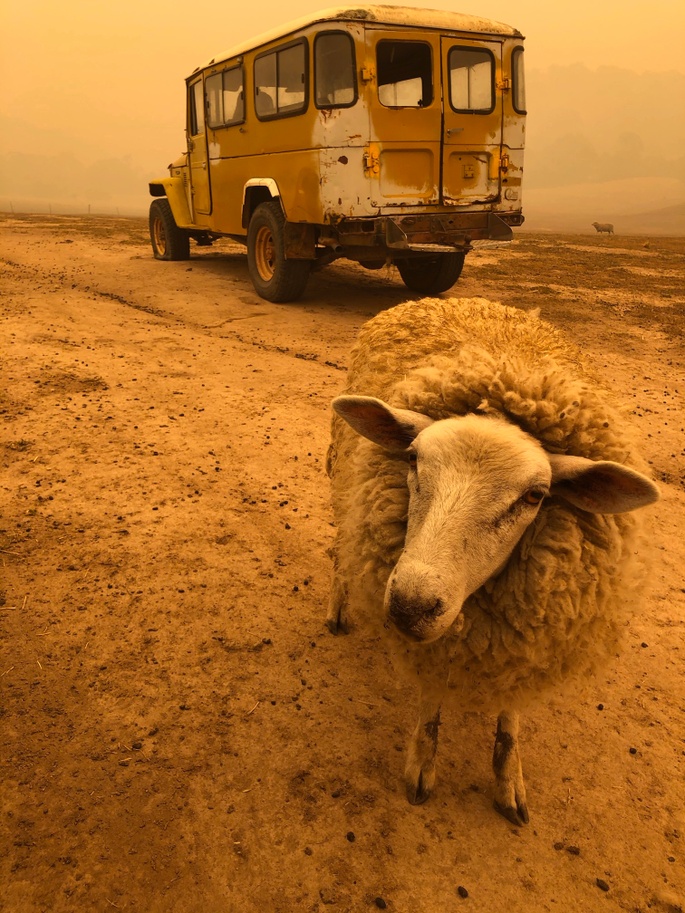 Ordeal Not Over
The last time we faced a fire, it came, went, we recovered, and we went back to our normal lives.
Not this time.
Daily we live with smoke and back burning, fires popping up, and roads closing and opening. It's a very anxious time for everyone. As I write, the smoke outside is so thick I can't see the hills where the horses and cows currently live.
This is the new normal.
If we were in drought before the fire, today it is worse. We're currently trucking in water from a town an hour away so that our residents and the wild can drink. We're spending upward of $700 a day on hay alone, and we also buy pellets and supplements to keep the animal residents happy and healthy at a time when there is not enough grass. Plus, we're now stretching to feed the wildlife who survived the fires, setting up feed stations and water trays everywhere, and tending them daily.
We Need Your Help
Please donate today!
We are currently bringing in small trucks ($3,500) every five days. And water ($600) every two weeks. This water only feeds the animal trough system. We human carers havent had a shower in our own home for over three years and eat off paper plates. This is the worst drought we've ever experienced.
Your donation goes directly to food and water for animals. It's a huge task in these unprecedented times and we can't do it alone.
Giving up is not an option. The animals are depending on us more than ever. And we're depending on you.
Thank you for your support, your kindness, and your generosity.
If You Prefer Direct Deposit
If you'd rather make a direct donation, the banking details you need are:
Account Name: Billie Dean Deep Peace Pty Ltd ATF Billie Dean Deep Peace Trust
BSB: 633000
Account No: 146808878

Thank you, thank you, thank you!
What It's Been Like
Some pictures to give you a sense of how things have been.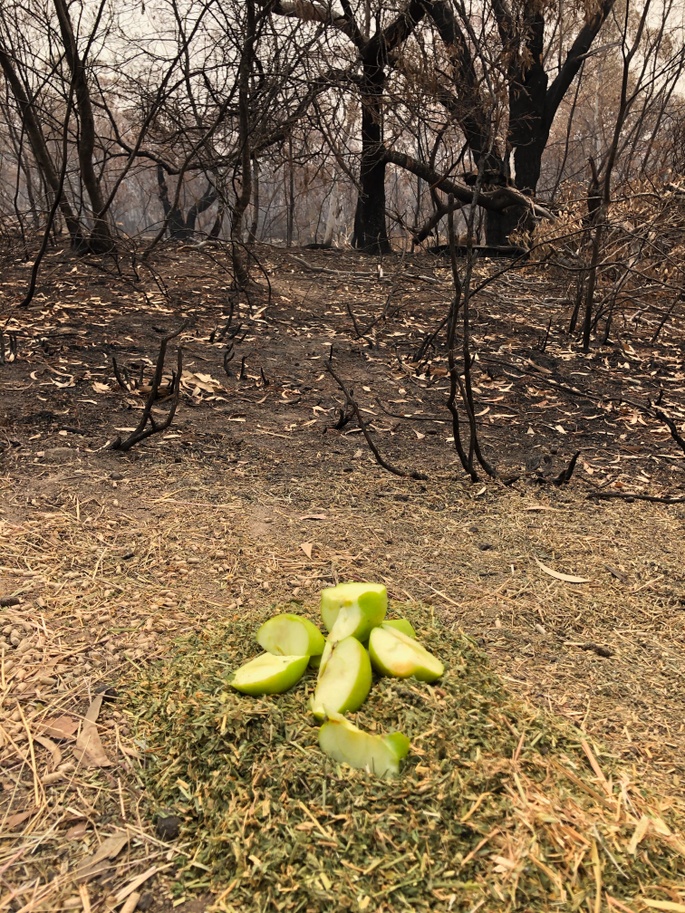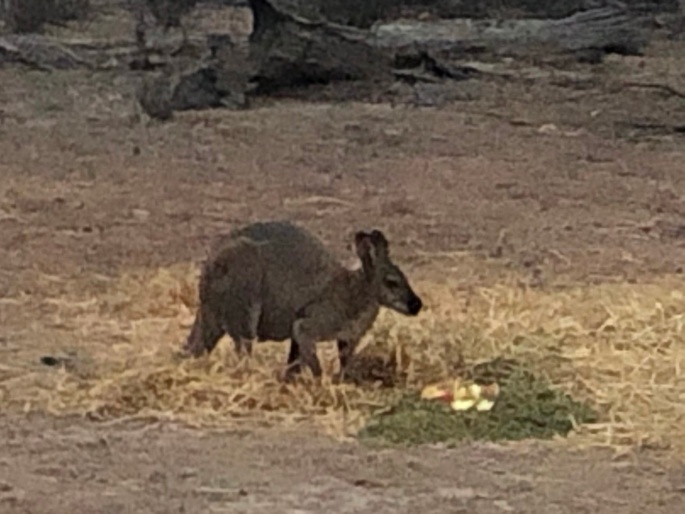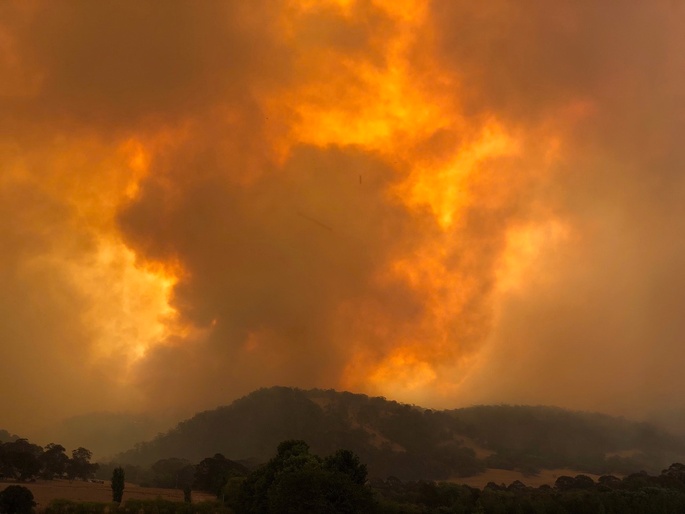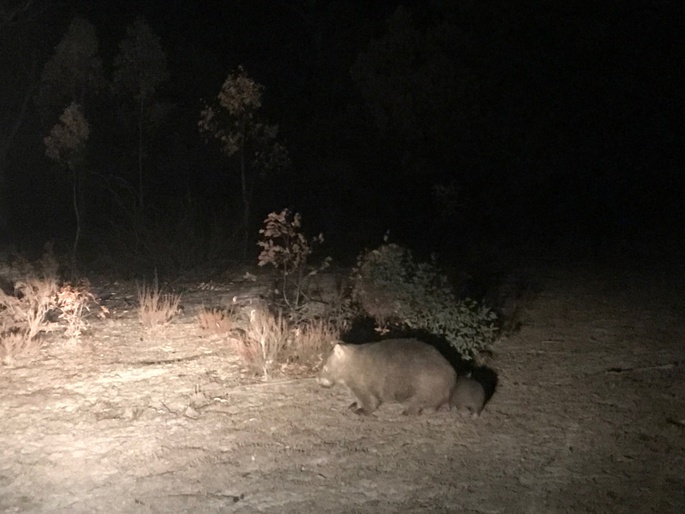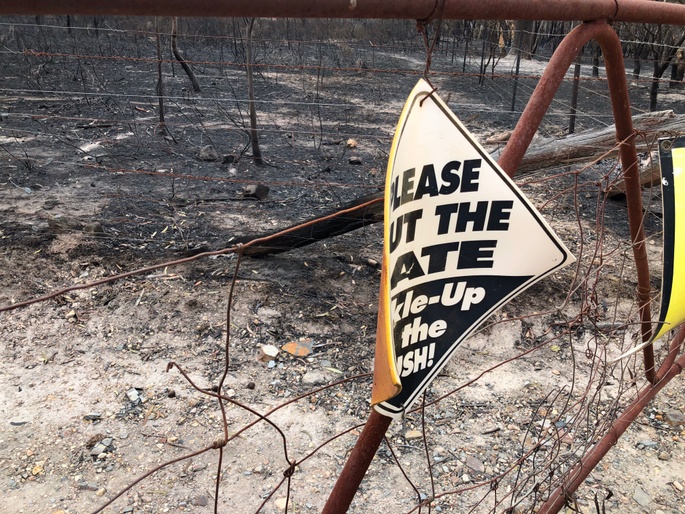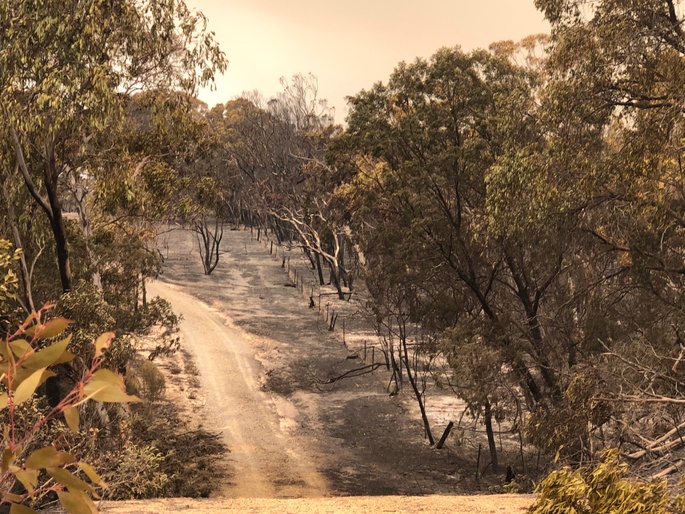 Over 38,000 hectares have burned.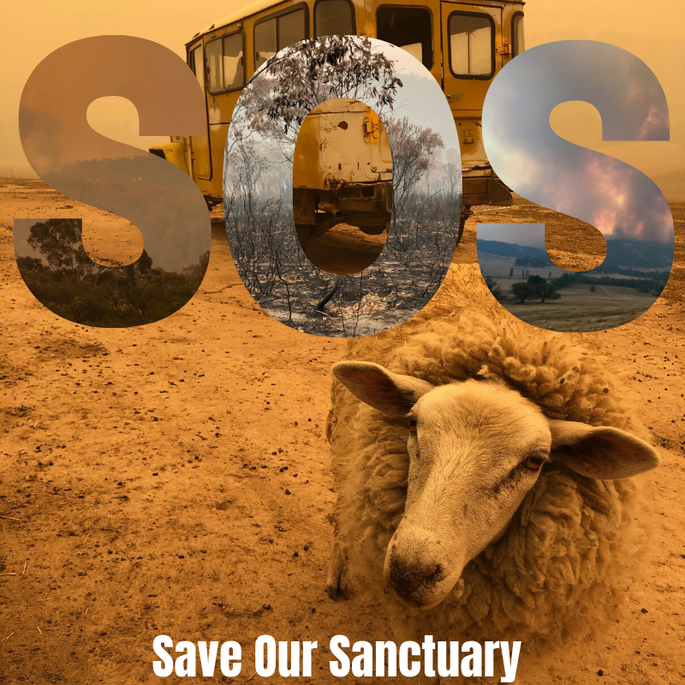 The Billie Dean Deep Peace Trust is registered charity with the Australian Charities and Not-for-Profit Commission (ACNC). Charitable Fundraising Number CFN/22658.