Who we are
Where Pigs Fly Farm Sanctuary is located at Laguna in the lower Hunter Valley in New South Wales. Some 120 farmed animals currently call the sanctuary home. Most have come to us from cases of abuse, neglect or abandonment. At Where Pigs Fly, the animal residents are free to be themselves and live their lives free from harm and suffering.
Impacted by drought and fires
Already impacted by the ongoing drought in New South Wales, the last few weeks has seen the sanctuary become increasingly surrounded by bushfires, some of which continue to burn out of control and dangerously close to us.
At the time of writing, the fire at Gospers Mountain is over 226,000 hectares in size and a new fire in the Yengo National Park is currently burning out of control and moving in a south-easterly direction, towards the sanctuary.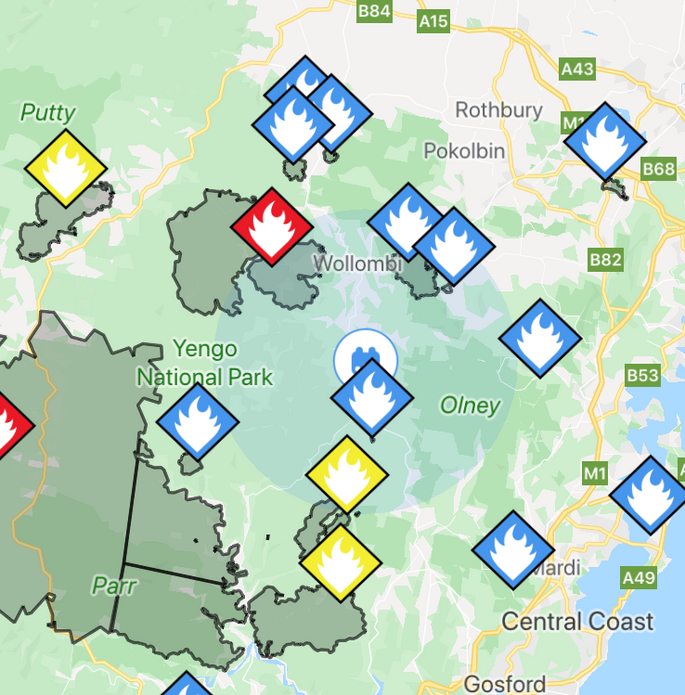 Relocating to safety
With the enormity of the fires apparent and the safety of all residents being the number one priority, a decision was made early on to evacuate as many of the animal residents as possible. Most of our animal friends have now been temporarily relocated to safety at various properties around New South Wales and we are eternally grateful to those who have opened their homes to care for our residents during this difficult time.
However, achieving this has been no small undertaking. The amount of effort from everyone involved with the hands on relocation work has been immeasurable, but it's taken a financial toll too, with the cost of transporting everyone to safety, providing feed at their various locations and of course the impending cost of transporting everyone home once the danger has passed.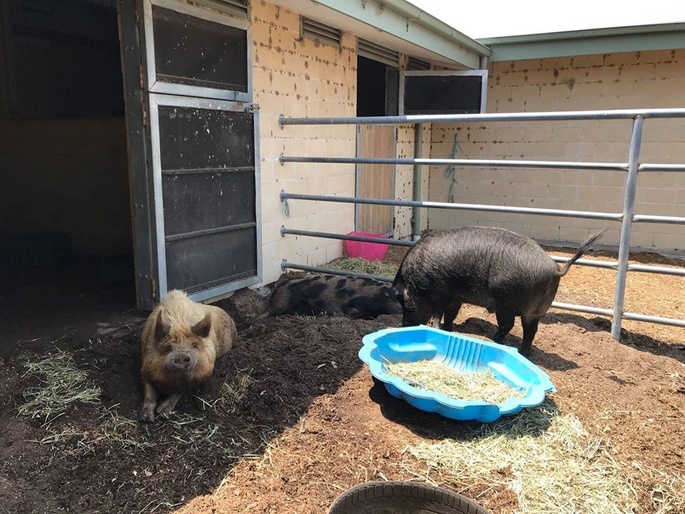 How you can help
We're aiming to raise $40,000 to assist with the cost of transportation and feed for our temporarily relocated residents and also to purchase a bulk order of six months' worth of hay to see us through the ongoing drought.
The estimated cost for the hay purchase is a total of $32,000 and includes large round bales, small and large square bales and bags of chaff to feed all the rescue animals who call Where Pigs Fly their forever home.
Please donate today! On behalf of our team and all of the rescue animals, please accept our heartfelt thanks for your generous support during this frightening and difficult time.
Where Pigs Fly Farm Sanctuary is a registered charity and endorsed deductible gift recipient.
All donations $2.00 and over are tax deductible.
If you would prefer to donate via bank deposit our account details are:
Account Name: Where Pigs Fly Farm Sanctuary Inc
Bank: Commonwealth Bank
BSB: 062 124
Acct No: 1121 5457
Description: Please enter your email address
Please e-mail us at [email protected] with deposit details so that we can issue you with a receipt.