Refugees and people seeking asylum are valuable people in our community who need a little assistance to thrive. That was why Mariam and Janine founded and created Space2b in 2014, an art and design social enterprise, that supports people seeking asylum and refugees.
Space2b enables refugees and people seeking asylum an opportunity to participate in: training and mentoring programs; social design and creative workshop: learning English and business skills; gaining valuable work experience; exhibiting and marketing their design products, whilst connecting with others, becoming an integral part of our community.
We have supported over 75 new migrant designers, artists and business entreprenuers, provided a safe space to learn and make new friends, whilst breaking down the barriers and myths to become new Australian designers.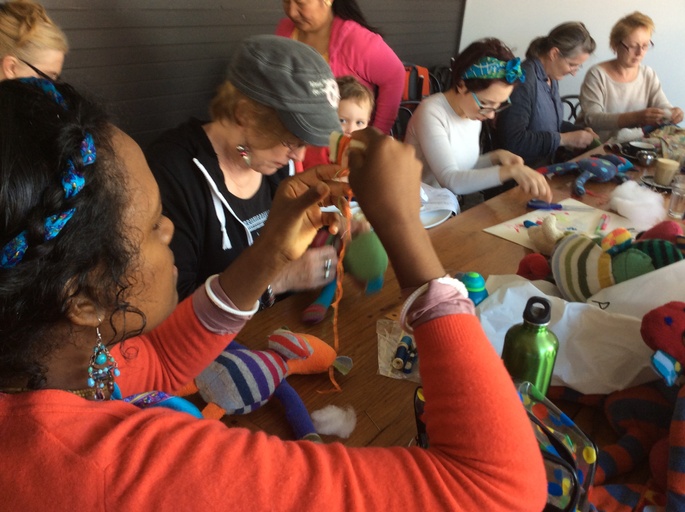 We trialed a pop up store and exhibition space in 2014 and 2015, a Space2b - a shop, art gallery, workspace and small business hub. It was a great success.
We realized we needed a permanent home, a Space2b. So in 2016, we took the plunge, we found a Space2b in East St Kilda, but it needs some work.
We need your help to build the café, to renovate the training centre and gallery to enable Space2b to become sustainable, whilst enabling more refugees and new migrants to gain hospitality, retail, exhibition and other work experience.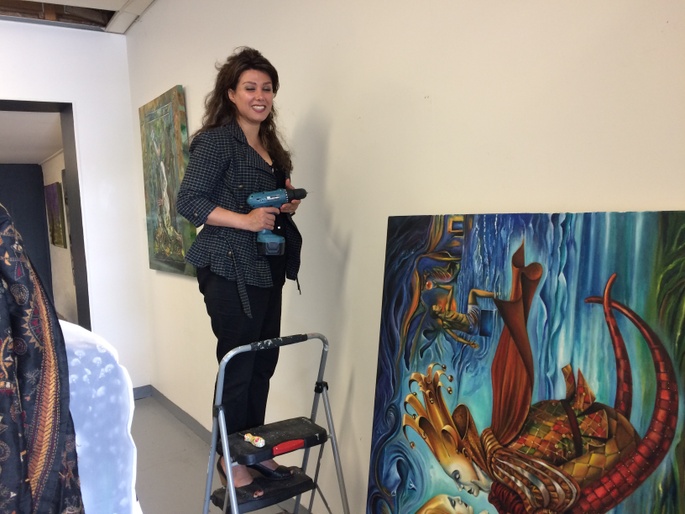 Join us to make this happen by donating to Space2b and help us raise $50,000.

$6,000: Art gallery - lighting and a picture rail system
$7,500: Laneway café - a new roof
$8,000: Laneway café - flooring
$6,300: Laneway café - plumbing, toilet, electrics ++
$12,000: Training area
$3,000: Our retail space, needs a proper fitting room
$6,000: Airconditioning and heating to for a comfortable place to learn, interact and be.
$1,200: Front area and ceiling
We want your help us make this a place for us all. A safe welcoming space, to come to learn, to create, for great conversation, delicious food, exciting art, a place where you travel all around the world without going very far.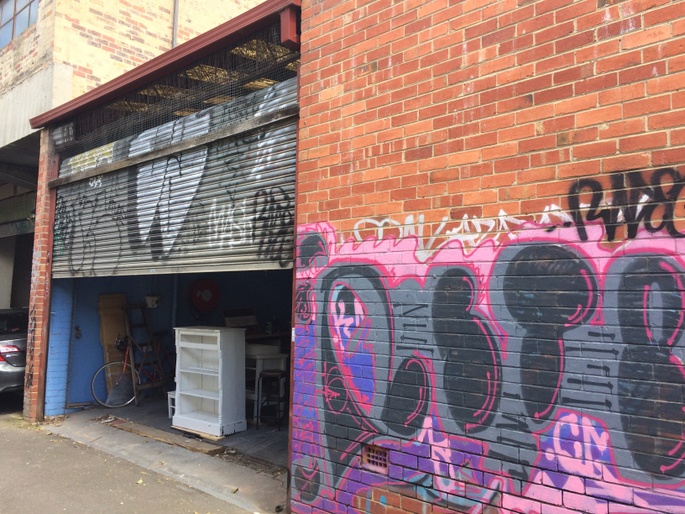 Help us build our Space2b by donating now.
To find out more visit our website : www.space2b.com.au