We've had an amazing year

For the past year, Cyclops Pedal Power has been building an interactive model house and model city which shows players how their energy use and lifestyles contribute to global warming.

Both models have been extremely well received by young people and adults, making a difficult issue fun, accessible and solution-focused. Players can immediately see the impact of different decisions and behaviour.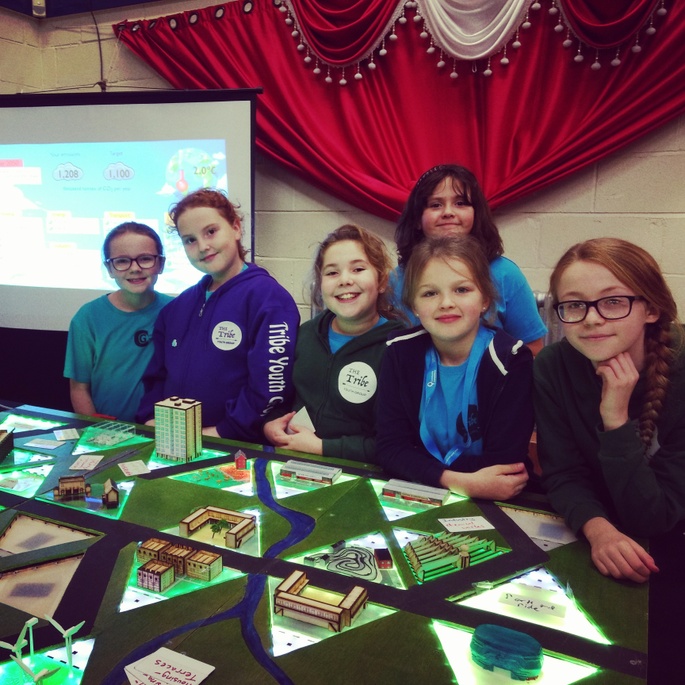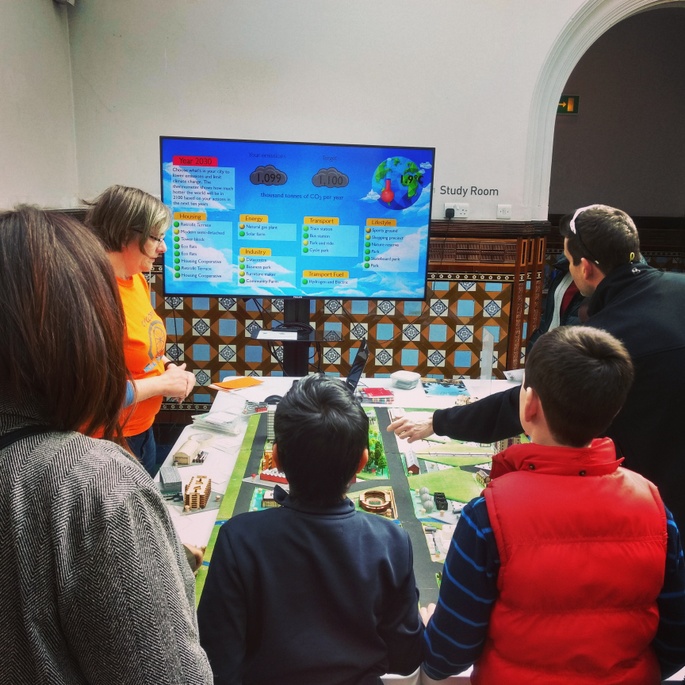 But we need to go further to create a vision for responding to the Climate Crisis
The current models are too narrow in focus. They just focus on emissions and seem to suggest that it's up to individuals to limit global warming.
We want to build a new version of the game that looks at different environmental, economic and social issues and shows the complex relationships between them. We want to show how grassroots action and campaigning for change at a national level work hand in hand. We want to expose how structural inequality has caused climate change, and what society looks like when we respect and support everyone. We want to zoom in to a street level and show you what a fair, sustainable society looks like from your living room window.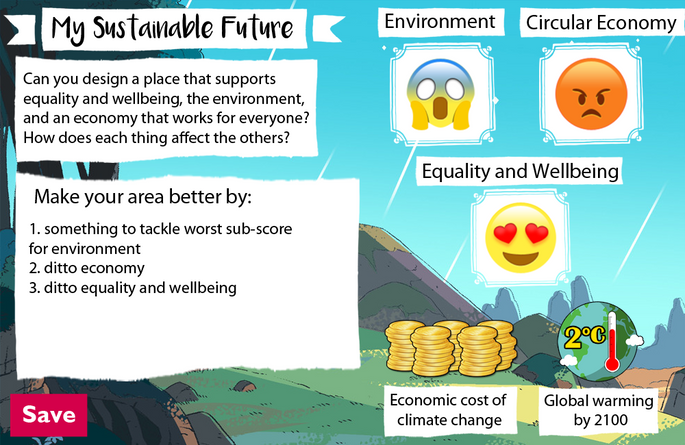 Help us act in a critical window of time
In the next few months we want to build three new game boards and 200 model blocks. It will cost around £2000 for each full game board, plus coding and game display design.

This money pays for some very tricky coding, game design, model making and electronics engineering. Our intention is to then connect with researchers and professionals to attach robust data to the model scores, which will be available to anyone who wants to see behind the scenes.
But our window to act is small. With the recent Youth Strikes and declarations of Climate Emergency popping up all over the UK, people are desperate for answers as to what Rapid, Inclusive Climate Action looks like.

Leeds Council in particular is talking about "having a conversation" this summer with the public about its Carbon Reduction Plan. We want to be in a position to go around the UK to support towns and cities to shape how their area responds to the Climate Emergency. In every workshop we get new ideas and suggestions from players, which we make into new models for a truly crowd-sourced vision.

Young people in particular are suffering terrible mental health because the info about positive alternatives isn't readily available to them or schools.

Help us support these amazing campaigners and address the Climate Emergency!