One in seven Australian students fail to reach a baseline proficiency in literature before completing school. (Progress in International Reading Literacy Study 2011)
Dymocks Children's Charities (DCC), is proud to partner with St Hurmizd Assyrian Primary School to ensure that this statistic does not become a reality for their students.
For every dollar raised in the next 6 weeks, DCC will double the value in new books. For $20,000 raised, we would deliver $40,000 worth of books of St Hurmizd Primary's choice to their library.
So donate now!
St Hurmizd Primary's Story
St Hurmizd Primary School has a notable distinction in regards to their student body. All students come from an ESL (English as a Second Language) background and live in a low socioeconomic area of Sydney. Due to the influx of refugee Assyrian children there has been the need to create more classroom space. This has resulted in the library being halved. As such, St Hurmizd has a very small library and, while the collection is added to each year, the catalogue is understocked with books that are as old as the school. With the entire school population being from a LBOTE (Language Background Other Than English) and many children who have never previously been to school, the students need to be exposed to quality literature.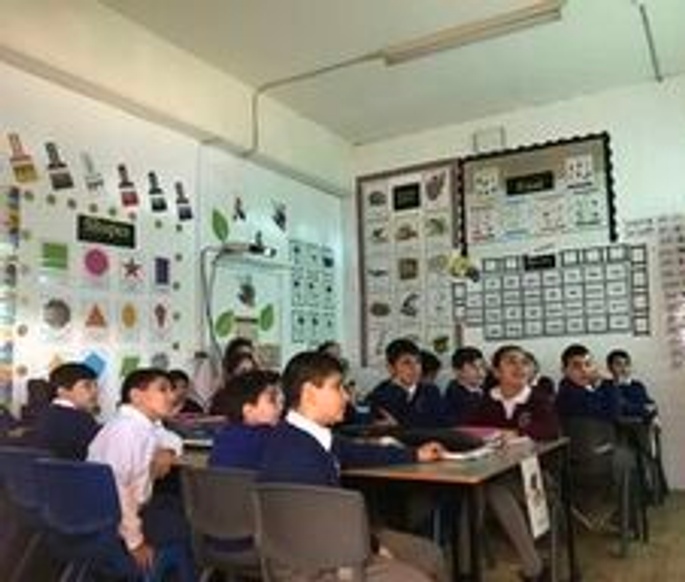 Due to these complex needs and the fact that St Hurmizd Primary supports new arrival students by paying their school fees, limited funds are available to support the revitalisation of the library.
But there is a solution
Library Regeneration is a program run by Dymocks Children's Charities that works at replenishing disadvantaged school's libraries throughout Australia. We run this program at investment levels of $5000 and above to double the value of the investment. DCC would deliver $10,000 RRP of books for $5,000. Teacher librarians choose their books from an extensive list of Premier's Reading Challenge books.
DCC's Library Regeneration involves restocking school libraries where there is insufficient school funding for books or following natural or economic disasters in a particular area.
We supply the designated schools and teachers with catalogues of quality titles so they can get the books that they really want and need.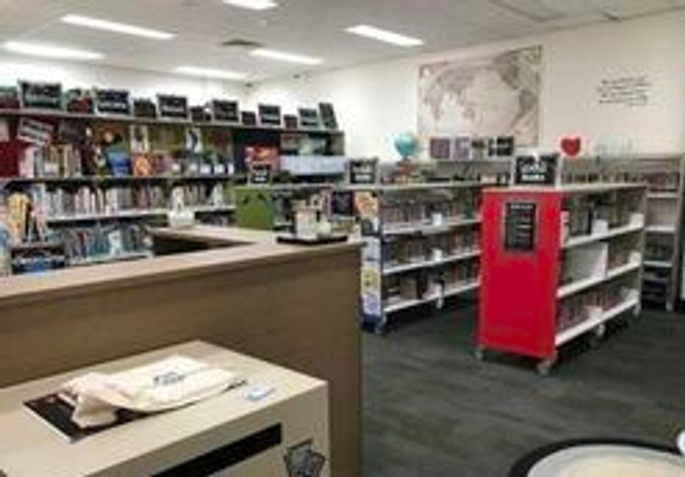 St Hurmizd Assyrian Primary School is no exception to this need. Their aim is to have all K-6 (700 students) participate in 2018 NSW Premier's Reading Challenge by providing them a whole new library of books and classroom sets this year.
It's St Hurmizd Assyrian Primary School and Dymocks Children's Charities hope to be able to build the library into an engaging learning and literacy hub with a high calibre selection of books.
You can join us
All money raised goes directly back to St Hurmizd Primary School in books. There is NO limit to the amount of books that could be raised. As long as you keep donating, we will keep matching dollar for dollar!
Whatever you can afford - every bit counts!
About DCC
Dymocks Children's Charities is an Australia-wide, tax-deductible charity providing high quality books to pre-primary and primary age children in priority locations.
High quality books are sometimes unavailable in the home environment, so schools are seen as the reliable option to provide them. Due to limited available funding, many schools have difficulty offering enough variety and quality books to encourage students to read.
DCC's prime concern is to improve the resourcing of school libraries throughout all of Australia.
Find out more about DCC - www.dymockschildrenscharities.org.au

Find out more about St Humizd Assyrian Primary School - http://shaps.nsw.edu.au/