What we do every day matters!
The Canadian Medical Association recognizes that the products we use daily, and the environment that we live, study and work in, impacts our health; that the solutions to our current healthcare problems involve integrated approaches initiated in all aspects of society. Anarres Natural Health Apothecary is a not-for-profit storefront, learning co-operative, and online mail-order resource for natural and ethical body care. Health for us is full-spectrum. Caring for our urban ecosystem encompasses trading & farming practices, working conditions, producing & packaging, transportation and social collateral.
Who has healthy options?
Toronto's poverty rates are higher than the provincial and national average. Food bank usage has gone up 19% since 2016, the average rent for a 1 bedroom apartment is more than full-time minimum wage earnings, and more than half of GTA workers are precariously employed in temporary, contract or part-time jobs. The World Health Organization reminds us that the people in the lowest economic groups are exposed to the greatest personal and environmental health risks, and have the highest risk of illness and disability. The Co-Immunity Campaign is a chance to educate and re-skill our communities towards better personal and planetary health.
Daily exposure to toxins found in ordinary dollar- and drug-store body care products can lead to devastating health outcomes including fibroids, cancers, metabolic and immune diseases, multiple chemical sensitivities, allergies, skin disease, early puberty, infertility, menstrual & menopausal issues, respiratory illness and developmental delays. Some of us can choose to avoid toxins by buying healthier body care - but many can only afford to use products that make them, their families and the planet sick and sicker.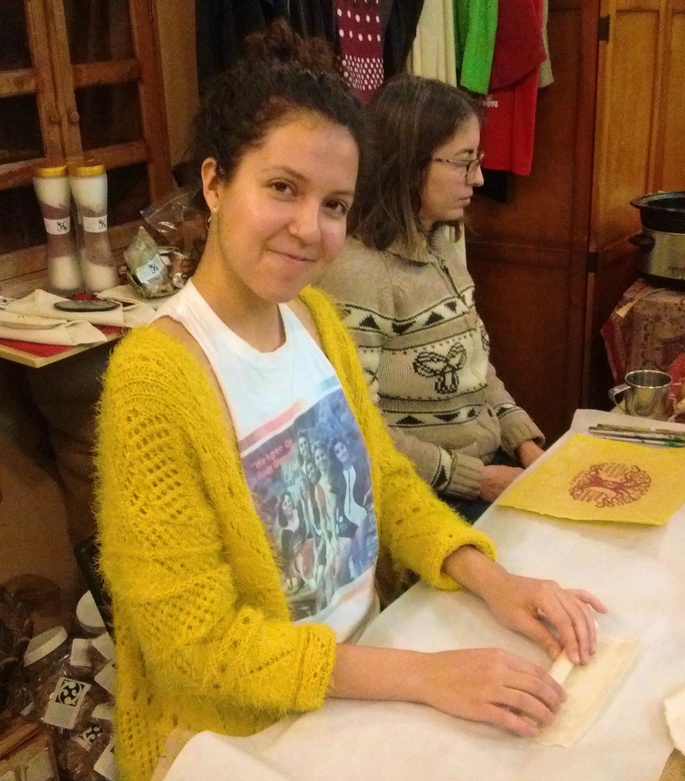 Here's what we're doing about it in 2018
We are launching an exciting body care, skill share campaign that will have a collective, long-term impact on the health of our communities and the land we live on by empowering people with the lowest incomes to take control of their bodies and what goes on and in them.
All participants, whether sponsored by the Co-Immunity Fund or not, will learn together:
About toxins in body care products and how to avoid them
Hands-on how to make body care products - that are affordable, easy and satisfying to make, packaged in reusable, refillable non-toxic containers - that are good for us and good for the earth.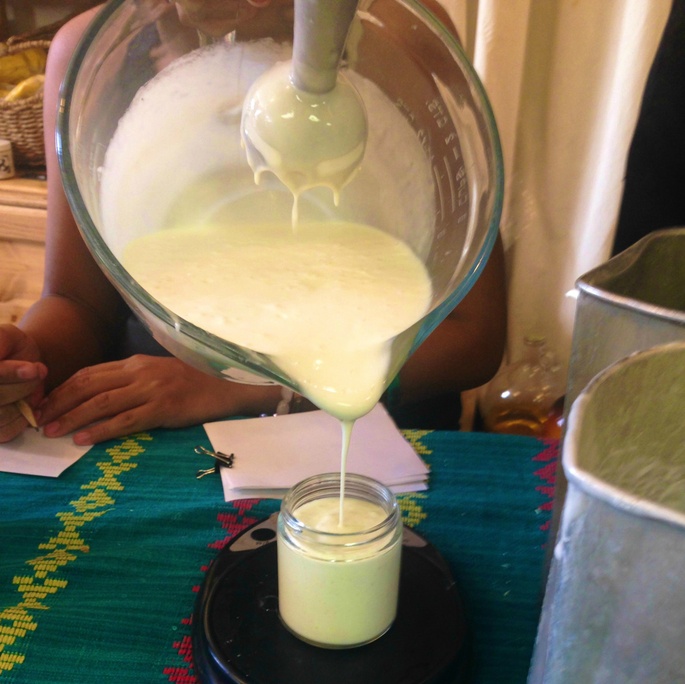 100% of the contributions to the Co-Immunity Campaign will go toward training more than 73 participants in 2019 who could not otherwise afford to participate in our unique, informative and practical workshops. Fully funded with your help, the Co Immunity Campaign will open up spots for 48 people to attend intro workshops, spots for 24 people to attend full-day workshops and one year-long Aromatherapy Certification Program scholarship.
By making 336 products in-class, participants can spare the planet at least 1344 single-use containers! The savings from making affordable healthy body care can put $21,504 back into the pockets of participants, where much-needed monies can be spent at local grocery stores and within the local economy. And that's before a single participant shares their products with their loved ones or their skills with their community! Put another way, your gift of $50 saves a single participant $54 in the first year alone, taking money out of uncaring corporate hands and putting it back into the community where the people with the lowest incomes among us spend virtually ALL of their income!
Participants will have the opportunity to Pay It Forward by contributing their savings so that another person can learn, and be supported in teaching others how to make their own body care. In this way, we expect the Co Immunity Campaign to exceed our goals. We look forward to this learning rippling throughout the community and lasting a lifetime!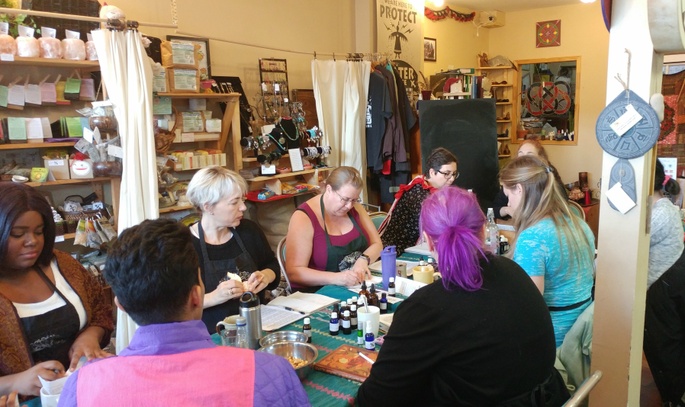 Benefits that our Co-Immunity Project participants will experience are:
Increased awareness of health risks of commercial body care products, how to avoid toxins

Hands-on learning about ingredients that are natural, healthy & safe

Hands-on learning how to make their own products, and in turn lessen waste and promote a healthier environment for all

Participants can live with greater sovereignty over their bodies, gaining control over what goes on and in their bodies

Affirmation of traditional medicines and folkways as means to taking care of our bodies and each other, and respect and reconnection with nature

Inclusion in a diverse community of learners, alleviating the isolating and marginalizing effects of poverty

Empowerment of participants to share this vital information throughout their communities, contributing to a collective increase in our health, and the health of our lands and waters.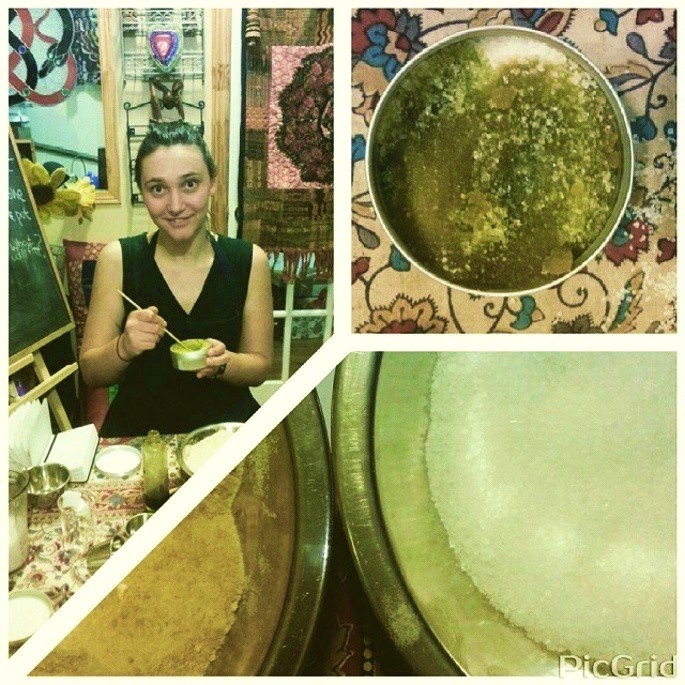 Be an Agent of Change!
When you participate in the Co Immunity Campaign, you become part of a community that takes care of each other.
We invite you to multiply the impact of the good choices you make every day for yourself and the planet. We invite you to become an Agent of Change.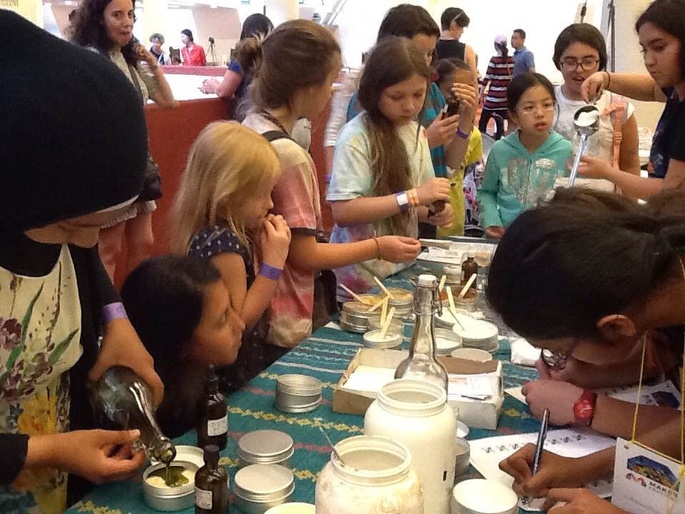 Take Care of Yourself & Your Loved Ones, too!
When you participate in the Co-Immunity Campaign, you will also receive handcrafted, nourishing and customized Anarres products and experiences for your generous contribution, just in time for the holidays, and a new year!
$10 Your Name in Lights! You'll receive a small handcrafted organic glycerine soap (pick up in store) OR your name in lights on Facebook! (If you can't come in) — to thank you for your gift. Covers the materials for one participant at an intro workshop.

$35 - Handcrafted Incense or Pumpkin Chutney! You'll receive a pack of 10 handcrafted Anarres original 100% essential oil charcoal incense sticks (pick up or by mail) OR a homemade 250mL jar of Barbecue, Coconut Curry or Mexican Picante Pumpkin Chutney Sauce (pick up in-store only, while supplies last). Covers the labour for one participant at an intro workshop.

$50 - A customized body scrub! You'll receive a customized nourishing, exfoliating and moisturizing body scrub (in-store or by mail*). One participant learns to make one or more waste-free healthy products - and take them home - at an intro workshop.

$100 - Consultation and customized face serum! You'll receive* a 15 min consultation with Tracey and Apprentices in person, by phone or email. We'll make you a 60mL customized face serum beautifully packaged in glass. (pick up in store, or by mail). Two participants learn to make one or more waste-free healthy products - and take them home - at an intro workshop.

$250 - Consultation and Signature Perfume! You'll receive* a 30 min private consultation with Tracey TieF in person, by phone or email to create an exclusive signature scent created just for you. We'll create a custom perfume for you in your choice of classic coloured glass with metal roller bottle. One participant learns to make five or more waste-free healthy products at a daylong workshop and earns a certificate!

$500 - Consultation and custom facial care set! You'll receive a full hour of private consultation with Tracey TieF in person, by phone or email and facial care expert Torren to create an exclusive custom facial care routine. We'll create 4 products* just for you (or a lucky loved one) a cleanser, a toner, a moisturizer, plus a night cream or facial serum. Your full-sized products will come in beautiful, durable refillable, glass bottles and jars. Your donation covers one month of workshops for up to five participants learning to make twelve or more waste-free healthy body care products, including 1 full day certificate workshop.

$1500 - Private Workshop Party for You & Your Friends! When you sponsor an Aromatherapy Certification student, you'll not only change a life, but you will receive a private 2hr workshop of your choice for you and five friends. You'll receive all the customized products you make, plus notes to take home. Choose from any workshop offered by Anarres - or we'll customize a workshop for you to make the product you're dying to learn how to make! You can gift this workshop party to a friend, too, if you live too far away! Your donation covers one year-long Aromatherapy Certification for a deserving participant, who can create a healthier future for themselves and their community by creating waste-free affordable body care products - from toothpaste to fancy creams - professionally.
* Your Chuffed Perk Donation covers Expedited postage within Canada, Expedited US within the United States, and by Air Mail (no tracking) to the rest of the world.