My name is Annett. I'm a marine ecologist and I represent the Boomerang Alliance in Victoria, helping prevent plastics from reaching our waterways. Did you know that every day 30 million bottles and cans are littered or landfilled in Australia?
The good news is that there is a way to keep these containers out of the environment and give a real benefit to the community. A container deposit scheme (also called Cash for Containers) is a refundable 10c deposit returned to consumers when they give back their used bottles and cans for recycling. All other mainland states either already have such a scheme or are getting one very soon. But the Victorian government is holding out.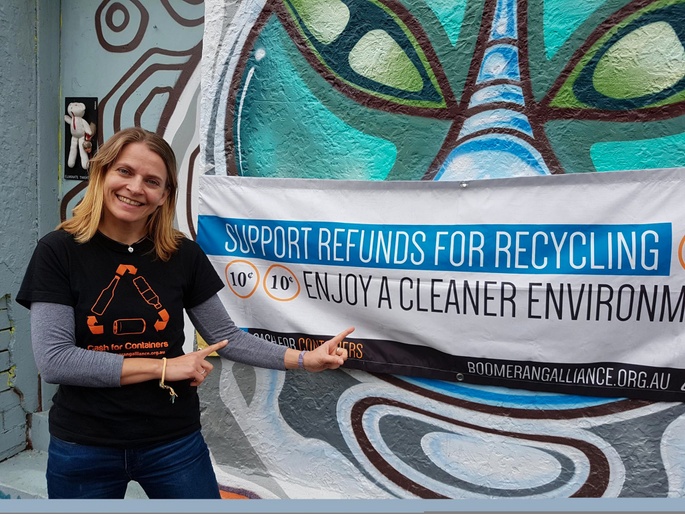 Help us get the big bottle on the road
We are seeking your support to organise a tour though regional Victoria, with a 3m long giant Coke bottle in tow to draw attention to this issue and ask for a container deposit scheme. We will travel around 2,000km over 2 weeks. Along the way, we will speak to thousands of people, raise this issue in local media, collect signatures and run a blog on social media. We will talk at schools, meet with councillors and MPs, and connect with charity and community organisations that would most benefit from the implementation of a container deposit scheme.
We will also conduct clean-ups along the way and aim to fill the giant bottle with containers, which we will deliver at Vic Premier Daniel Andrews' office at the end of the trip.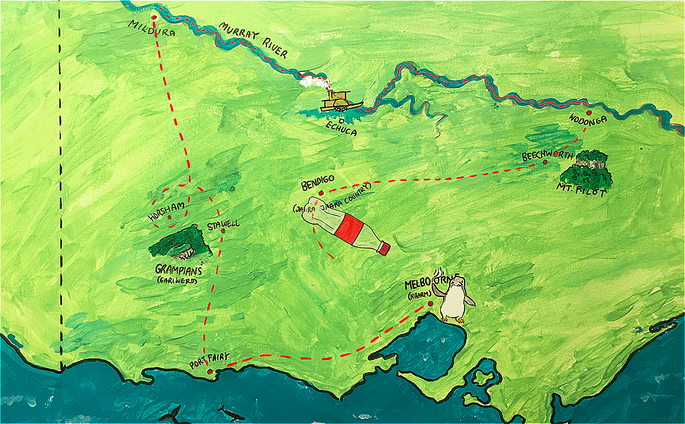 We can't do it without your support
$15 can cover the cost of food per day on the road
$30 can pay for wifi to reach media and MPs online as well
$60 can pay for one night accommodation for 2 people
$100 can cover petrol to drive 500km
$350 can allow us to rent a ute to tow the big bottle for a week
Please chip in today and let's make sure Victoria makes the right decision and implements a container deposit scheme. every donation $2 and over is tax deductible.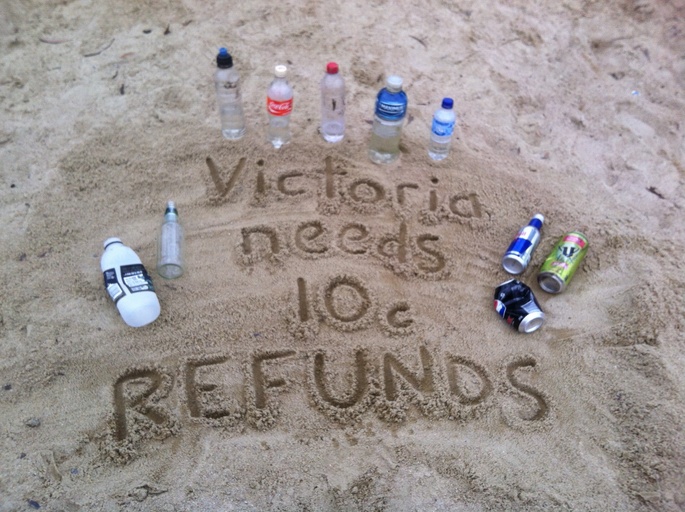 Thank you so much for your support and please get in touch if you are anywhere along the route and would like to be part of the tour, so we can get drink containers out of our waterways and money into the pockets of our charities and community groups!
Annett and the Boomerang team
PS: huge thanks to our inestimable volunteer, Eloise Marriott, for shotting and editing this video (as well as creating fantastic artwork!)
____________________________________________________________________________
Background information
A container deposit scheme is based on a 10c refundable deposit able to be redeemed by the consumer or collectors at convenient locations. In other words, people get cash for recycling their containers. It provides a financial incentive to reduce litter, leading to cleaner beaches, waterways, parks and streets. Charities and community groups can also participate in the scheme which offers amazing fundraising opportunities.
There are over 40 such systems around the world including in South Australia, the Northern Territory, and now NSW. In SA which has a 10 cent deposit, over 85% of containers are recycled. But the Andrews government continues to make excuses to avoid supporting a container deposit scheme despite QLD, ACT and WA announcing they would introduce the measure. We can't afford to play the 'wait and see' game anymore.
It's time to step up your game, Victoria!
____________________________________________________________________________