If you've tuned into world events recently, you might be feeling frustrated. Here's something you can do help.

You can help lift up the voices of women by telling important stories about women. In the last few weeks, that has become more important than ever.

Join us in making Hedgepig's production of All's Well that Ends Well possible.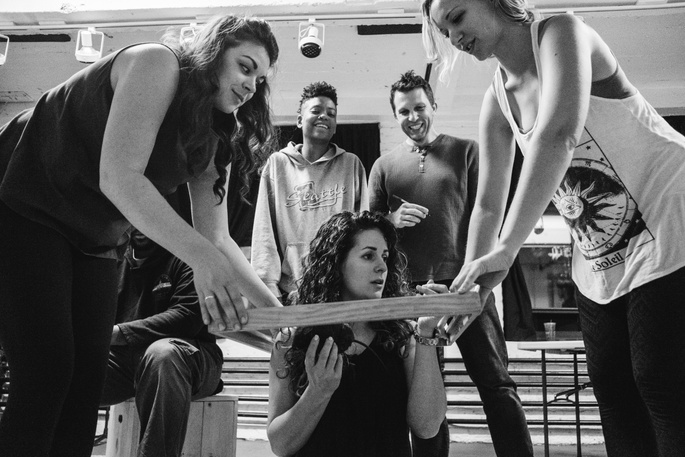 Help Hedgepig create a dynamic and nuanced take on Shakespeare's All's Well that Ends Well in the heart of NYC. We've got a bunch of sponsorship opportunities for our first donors and donation perks for all, so keep reading to learn more!

All's Well that Ends Well is one of Shakespeare's "problem plays." A comedy with dark themes, this play focuses on the journey of Helena, a young woman bursting with ambition, kindness, and intellect, who is navigating a male-focused world with a defeating lack of self-worth. We think she deserves to have her story told -- especially under the guidance of a smart and inquisitive female production team.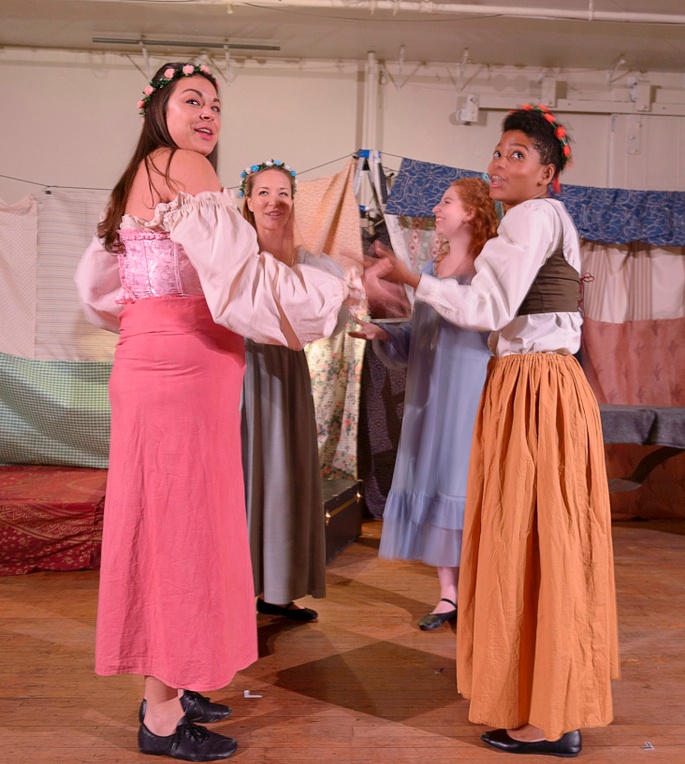 Help us RECLAIM this classic.

We have already raised over $11,000 for this project, and we need your help with the final $5,985. Help make this a wild success by checking out the rad donation perks & sponsorship opportunities and making a donation today!
The Team: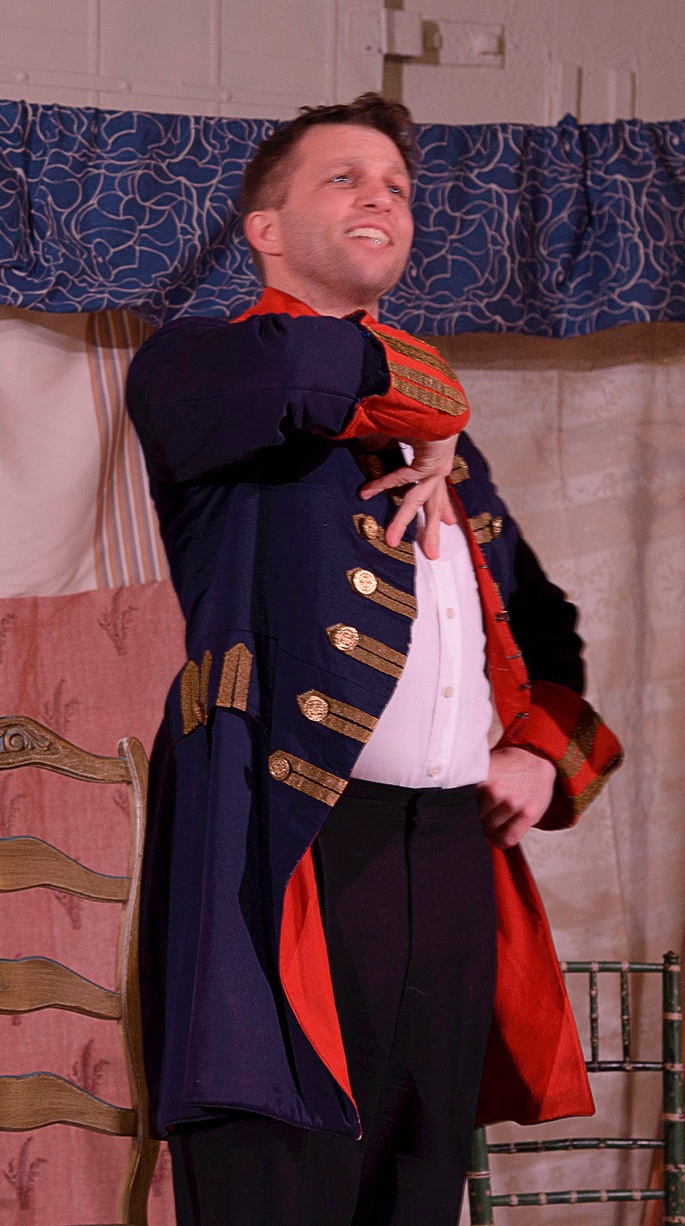 Cast: Sara Hymes*+, Gregory Jon Phelps*+, Jamal James*+ & Jory Murphy+, Desiree Baxter*+, Andy Baldeschwiler*+, Basil Rodericks*+, Martin Lewis*, Kariana Sanchez, Elizabeth Roberts
Production Team: Emily Lyon+ (Director), Danielle Cohn+ (Assistant Director), Mary Candler*+ (Music & Movement Director), Anna Driftmeir (Scenic Design), Carsen Joenk (Sound Design), Jamie Gross (Costume Design), Charlotte McPherson (Lighting Design)

+ indicates a member of Hedgepig Ensemble. You can find their bios here!
* member of Actors' Equity Association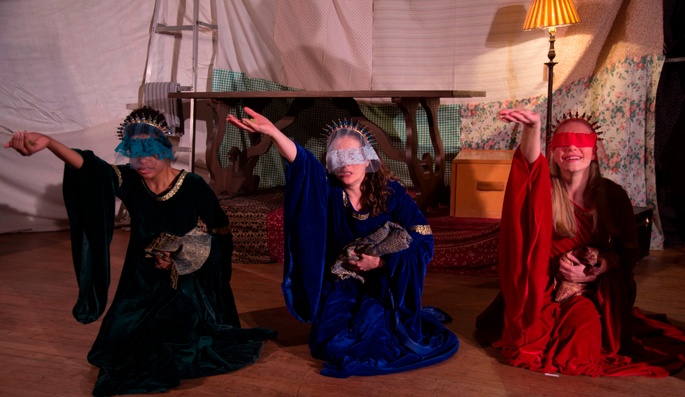 Sponsorship opportunities
Be the FIRST person to donate the amount below to sponsor this element of our show. We'll list you PROUDLY in our program. These are in addition to our perks.

$3,000 - Boards to tread upon
That's slang for "the stage." Donate $3,000 to sponsor our performance space and give us a home for these words! When you see the show, you'll know that from the floor to the seats to the ceiling, you made this possible.

$1,000 - An All-Female Design Team
**SPONSORED BY TYLER WHITMER**
Be the first to donate $1,000 and you'll be our design team sponsor. When you see the show, you'll know that you sponsored a team of awesome ladies.

$749 - Le Scénographie
Our play begins in France, hence the French word for "the set." Donate $749 to sponsor le scenographie. Yep, that's the wood, the nails, the glue, the paint...and hopefully not too much gaffer tape. When you see the show, you'll know you made it possible.

$499 - The Leading Lady
She's our protagonist and our reason for doing this play. Donate $499 to sponsor Helena. She could use the confidence boost. Played by the lovely Sara Hymes!

$349 - The Savvy Ingenue
Shakespeare wrote a feminist in this one! Donate $349 to sponsor Diana, our savvy spitfire with a mind of her own. Everytime she navigates a situation with skill, you'll know you made it possible. Diana will be played by Kariana Sanchez!

$279 - Good Advice
The Countess gives Polonius (Hamlet) a run for his money in the field of good advice. "Love all, trust a few, do wrong to no one." Sponsor the loving mother who supports a daughter who isn't even hers. The Countess will be played by Desiree Baxter!

$249 - The Army
We've got a whole army to outfit, swords and all! Be the first person to donate $249 and you'll sponsor the army! Just think about all those troops at your command!

$241 - The Baby Bump
Someone's getting knocked up in All's Well, shhh! Donate $241 to sponsor the baby bump, and we'll let you decide if it's a boy or girl.

$157 - A Coffin
Feeling creepy? We need a coffin for this play -- and you could sponsor it by being the first person to donate $157! When you come see the show, we'll do a photo op with you and the coffin you built. Eerie.

$97 - Trickery
**Sponsored by Andrew Newman**
Are you a prankster? We've got some tricks to play on Parolles. Be the first person to donate $97 and you'll be listed as the sponsor of all trickery in this play! When you see the play, we'll do a photo op with you in the disguise!

$77 - The Brothers Dumaine
Shakespeare writes two great characters in All's Well, but fails to give them names beyond "the Dumaine Brothers." Be the first person to donate $77, and we'll name one of them after you and the other, a name of your choice.

$57 - A Cure for a King
Helena's got a big job ahead of her,and could use your help sponsoring a cure. Be the first person to donate $77, and you'll be listed as the sponsor of "the cure!"

$47- Parolles' Soul
"The soul of this man is his clothes!" Be the first person to donate $47 and you'll be the sponsor of Parolles' soul (his costume). His soul is on discount.

$37- Bertram's Family Ring
Sponsor Bertram's bling by being the first person to donate $37. When you see that fancy jewel flash, you'll know you made it happen.

---

Who Are We?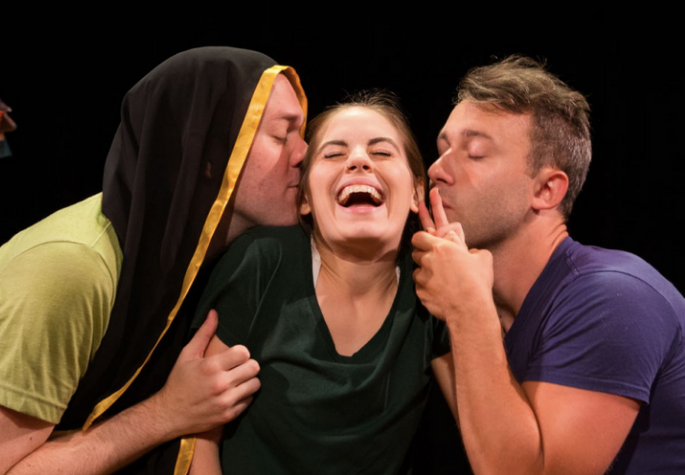 Thanks for asking. Founded in 2012, Hedgepig is an ensemble-based theatre company in NYC. We harness the power of a collective of artists with deep relationships and trust to elevate the voices of women in classical and classically inspired theatre. We work to inspire empathy.

We have a 14-member ensemble of professional actors and directors that works, trains, and plays together to develop those meaningful relationships.

Learn more about us on our website. But please donate first.

Thank you for taking the time to learn about this project. We hope you will be a part of telling story -- and that we'll see you in December.