Unprecedented fines
Nine of us were each fined $8000 – a total of $72,000 – on Tuesday March 13 for our efforts to defend the Galilee Basin from coal mining.
Along with one other protestor, we faced charges of trespass, contravene police directions, and disrupting the operation of a port in relation to two protests which shut down the Adani-owned Abbot Point coal terminal for several hours in January 2018.
This marks a legal precedent of severe fines for peaceful protests in Queensland, and is one of the highest court fines ever recorded for an environmental protest in Australia.
We are community members, horticulturalists, returned service people, mothers, teachers and students. Is it fair that the nine of us were fined so severely in standing up to extractive industry when a multinational corporation like Adani received a meagre $12,000 fine for coal pollution at Abbot Point terminal during Tropical Cyclone Debbie in 2017? A fine the company has appealed?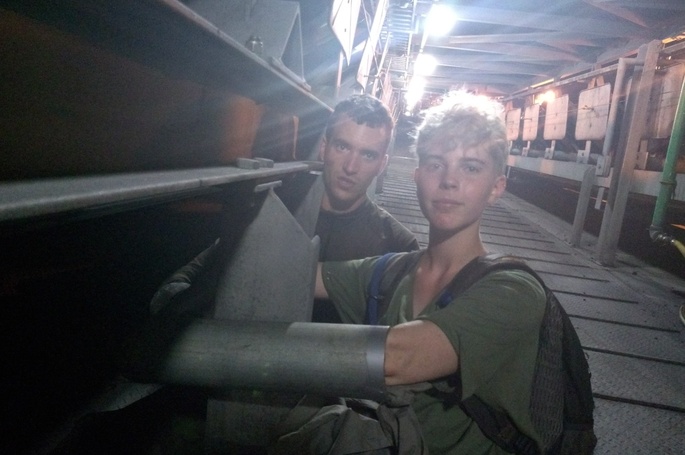 Making history
We are people from all over the country – Jeffrey Cantor from Cairns, Megan Armstrong from Townsville, Juliet and Luca Lamont from Byron Bay, Coffs Coast residents Liisa Rusanen, John Ross, Daniel and Ella Skerrett, and Victorians Tess Newport and Nicholas Avery.
According to the library of the Supreme Court of Queensland, this was the first time the charge of disrupting the operation of a port has been used in a Queensland court.
Our actions were peaceful, and they join a long tradition of civil disobedience for the protection of native habitats, old growth forests, and Indigenous rights to country.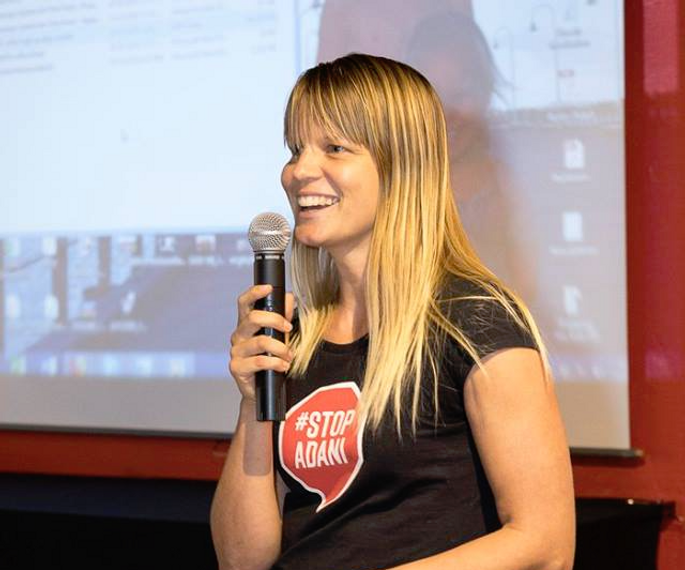 Appealing the fines
The fines we received are totally out of line with our ability to pay.
As such we are considering appealing the severity of the penalties in the District Court.
Since an appeal is a costly process – we would need to be represented by both a lawyer and a criminal barrister, and there are significant fees for accessing the necessary court documents – we are seeking your immediate help.
If we are successful ...
If our fines are reduced to a more reasonable amount, all extra funds will be donated to Front Line Action on Coal to continue the fight against Adani and mining in the Galilee Basin.

Things are getting serious in the front line campaign to blockade Adani
Climate-denier and Liberal MP George Christensen – recently in the media for his inflammatory comments inciting violence towards "greenie punks" – made an appearance in the courtroom stands, making his presence known to the magistrate before leaving.
Stand with us!
We are committed to the fight for community control over water in Central Queensland.
We are committed to the fight for Aboriginal land rights.
We are committed to defend the Great Barrier Reef.
By donating today, you can stand with us in the fight to take back our future from mining corporations.

Together, we can win this. Together, we can create a safer climate.
#BlockadeAdani
#NoNewCoal
#StopAdani
Contact:
Please also check out the Front Line Action on Coal website to find out more: https://www.frontlineaction.org
Note: AMEX cards are not accepted