Coral Reefs are one of the natural wonders of our planet.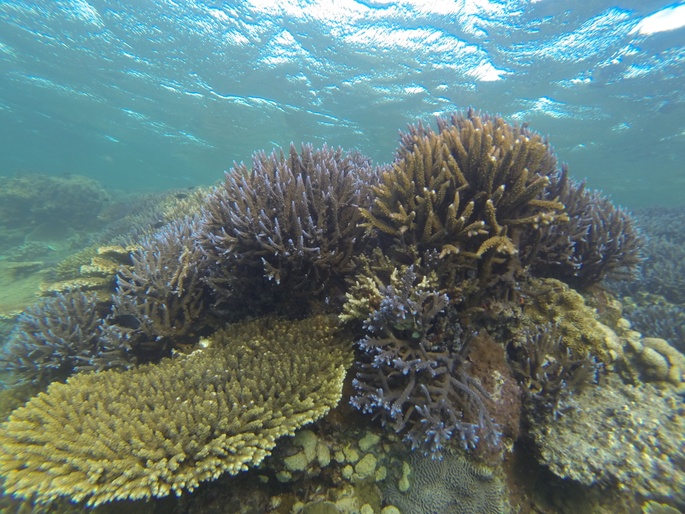 photo credit: Saltytimes
In their natural unspoilt condition they brim with life and are considered the most biodiverse ecosystems on Earth; rivalling rainforests in terms of biodiversity.
The world's reefs are suffering.

At a frightening pace these coral reefs, the beauty they create and the resources they produce, are being lost. Many forms of environmental impact caused by humans have resulted in extensive degradation or destruction of reef habitats in many areas around the world.
We want to investigate the health of Ningaloo Reef.

Hi, We are Base and Jamie. We live on our sailboat, and dedicate our life to having a Salty Time - all of the time!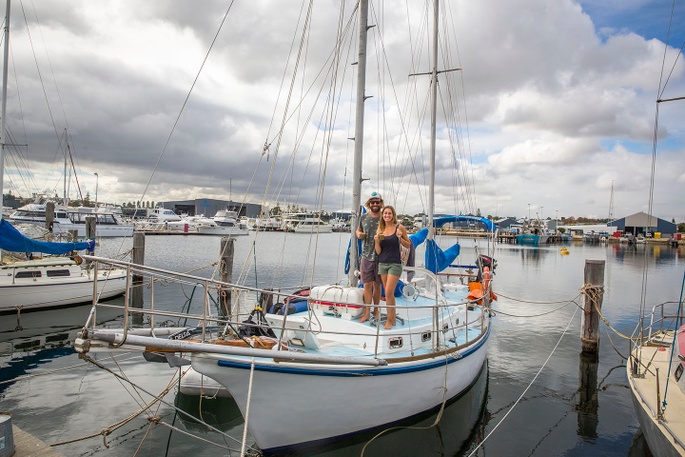 We are a husband and wife team that are passionate about our Oceans. We surf, we dive, and we sail constantly. We get sooooo much from our Oceans, and we want to give something back. We are two people with a passion for our Oceans and with questions we'd really like to find out the answer to, about Ningaloo Reef's Health.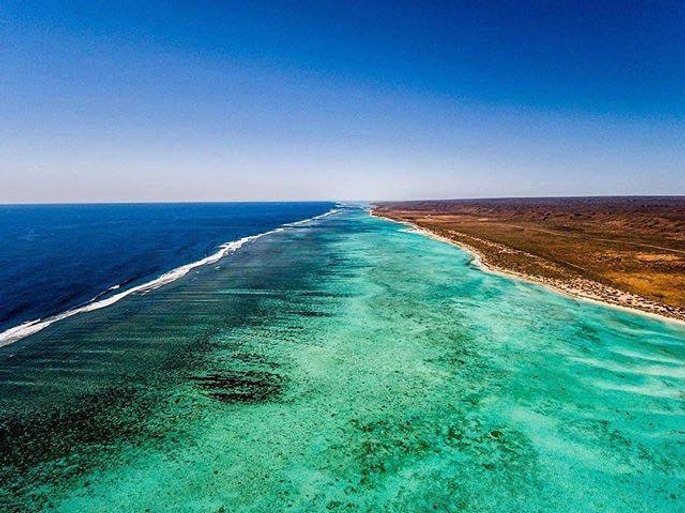 Photo credit: Esther McDonald
Living in Western Australia we are extremely lucky with the amazing marine ecosystem along our coast. Especially what we consider the gem in our backyard the World Hertiage Listed Ningaloo Reef.
We have explored some of this amazing fringing coral reef during our sailing voyage up the West Australian Coast in 2016. That voyage made us start to ask some questions: How healthy is the Ningaloo Reef overall? What threats is it facing? How will it fare into the future? and How can we make sure it stay's healthy and vibrant for decades to come?
We know there are marine scientists, researchers and ocean advocates working to answer these questions regarding the health of Ningaloo's Ecosystem. We want to connect with them and hear what they think. Instead of meeting them in their offices, we want to get out there and explore the reef ourselves and meet them in the field.
We plan to sail kayak the entire Ningaloo Reef (300km) in two tandem sailing kayaks. We will take 6 weeks, to sail kayak the whole reef. We will explore, do citizen science projects, and experience some amazing marine life encounters.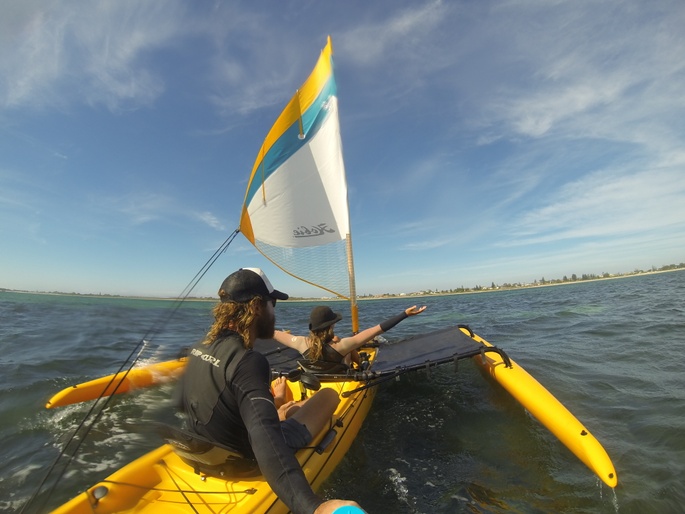 We've bought one sailing kayak and have been taking it out and training for the voyage. What we want is to get a second one so that we can open up the trip and invite marine scientists to come along for a part of the voyage. They can show us the reef from their perspective and share their passion and knowledge with us.
We have an amazing film maker Andy McGregor on board and if we get a second hobie tandem island we will have a seat for him to film the voyage too. We plan to use the filming to raise the awareness of the health of Ningaloo Reef. We will do this by sharing these videos online and using them in presentations to groups and schools once we have completed the voyage.
Our plan is to conducting citizen science projects for ocean health as we sail kayak, including reef checks and marine debris surveys, beach clean ups, monitoring plankton levels and documenting marine life.
By taking on this voyage we want to learn, but also share what we find and help shed light on how we can all help to keep the amazing Ningaloo Reef flourishing. We want to share all the amazing research that marine scientists are doing along the reef. There work is so important and we really want to hear and share their stories!
Can you help us make this happen?

Here is where we are at: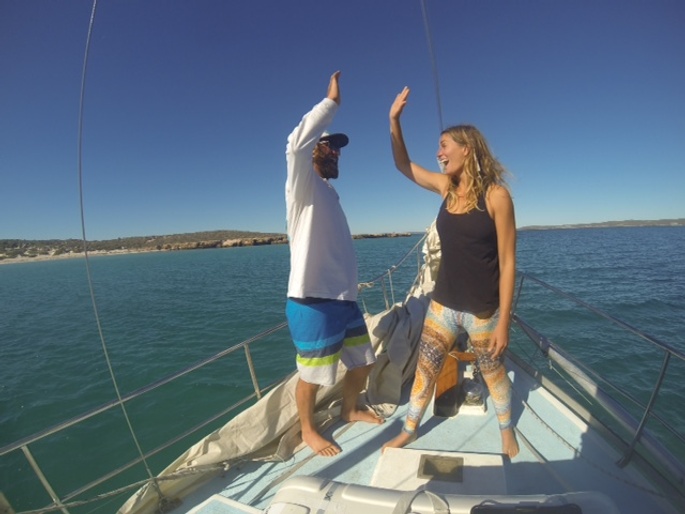 We have used our savings and bought a Tandem Sailing Kayak second hand. It suits our needs perfectly. To open up the voyage and be able to include scientists and a film maker on board we need a second one. We have our eye on a secondhand one that is perfect and it costs $5000.
We also need some safety gear. We have life jackets and flares,already. What we need is a waterproof radios to stay in contact with our land support - $300, a second emergency beacon -$250.
Other essentials: A small solar panel to keep our equipment charged -$200 and Dry Bags -$350. Citizen science gear: A phytoplankton net for in water marine plastic surveys - $250
Any Additional funds will help us with food supplies and fuel for our land support vehicle as well as permits and camping costs through the national parks.
Your donations can help us raise awareness about the Ningaloo Reef and celebrate and protect this amazing gem in our Western Australian backyard!
As a Thank You we have some great Crowdfunding Perks!

$10 - Salty Times Salty Soul Sticker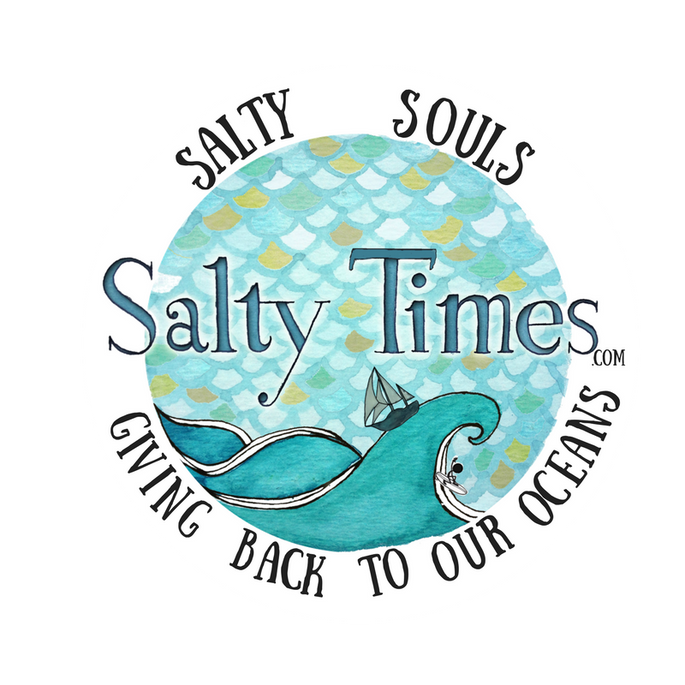 Love the Ocean? So do we! Get this great sticker to stick anywhere to share your Salty Ocean Love with the world!
$20 Salty Times Photo Print
Our Sailing Voyage in 2016 allowed us to get some amazing photos. We'd love to send you a print of one of our favourites. We will let you choose one out of these three: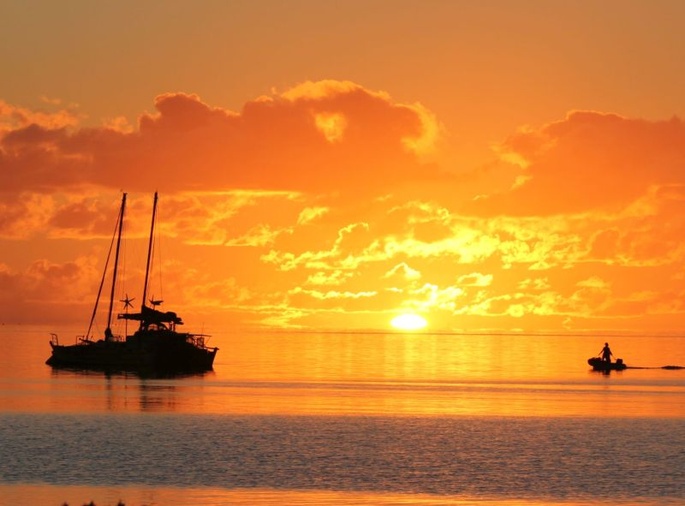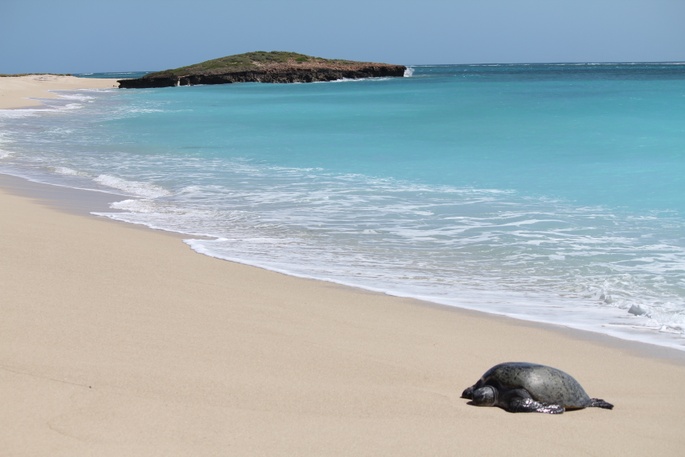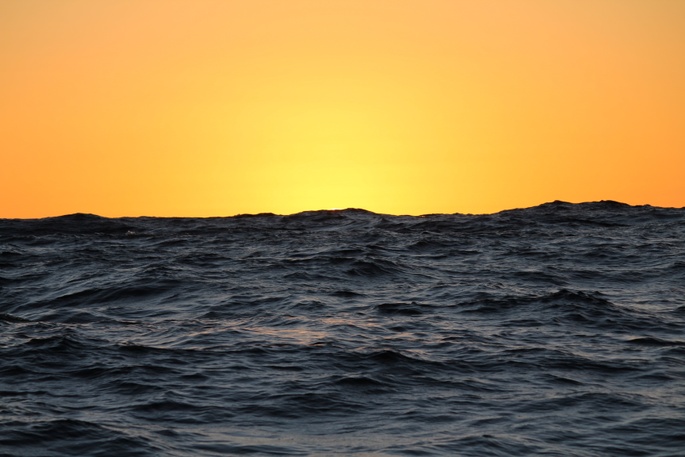 $40 SaltyTimes Trucker Cap - Represent and be apart of the Salty Times Ocean Tribe! We have navy blue or brown!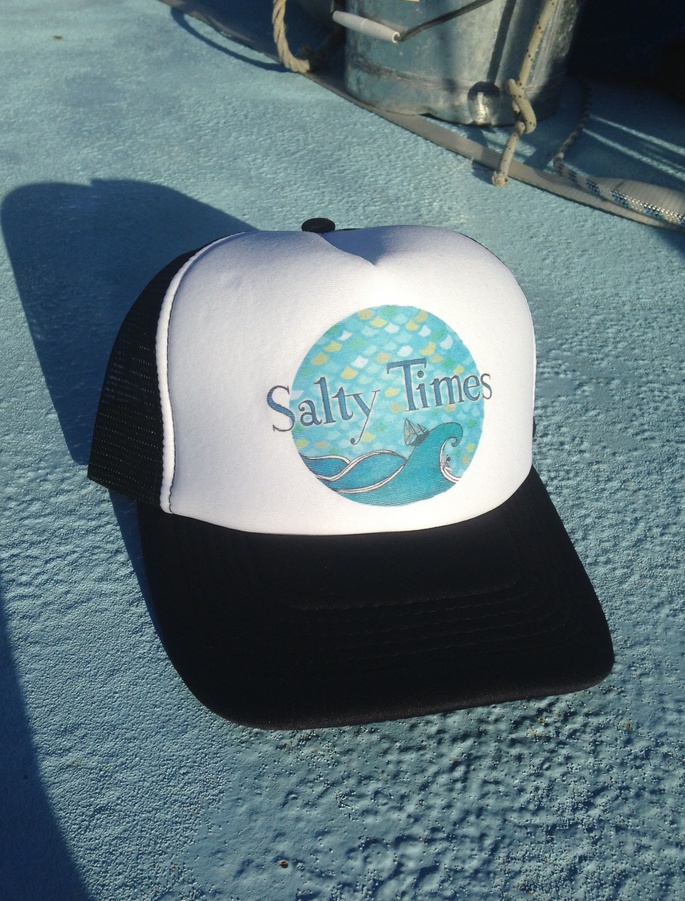 $50 Salty Times Tee - a nice soft Earth Positive Tee with the epic Salty Times or Salty Voyage Logo just for you!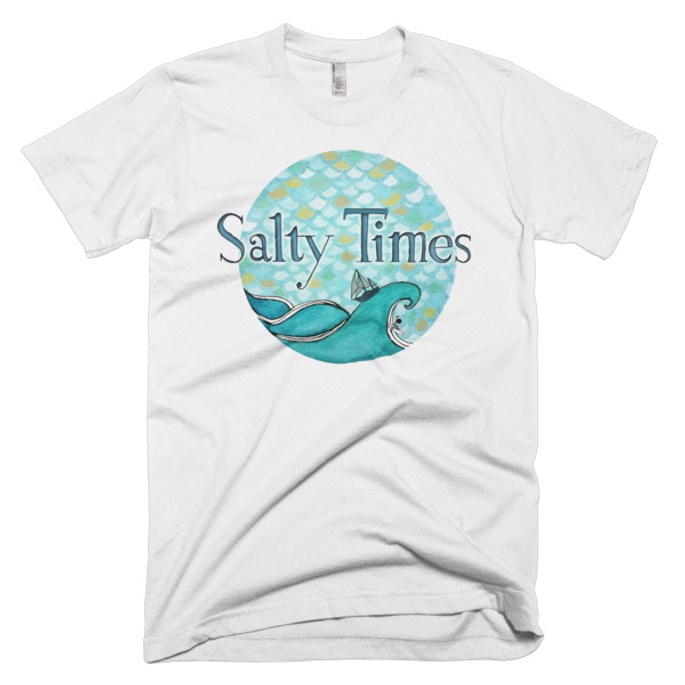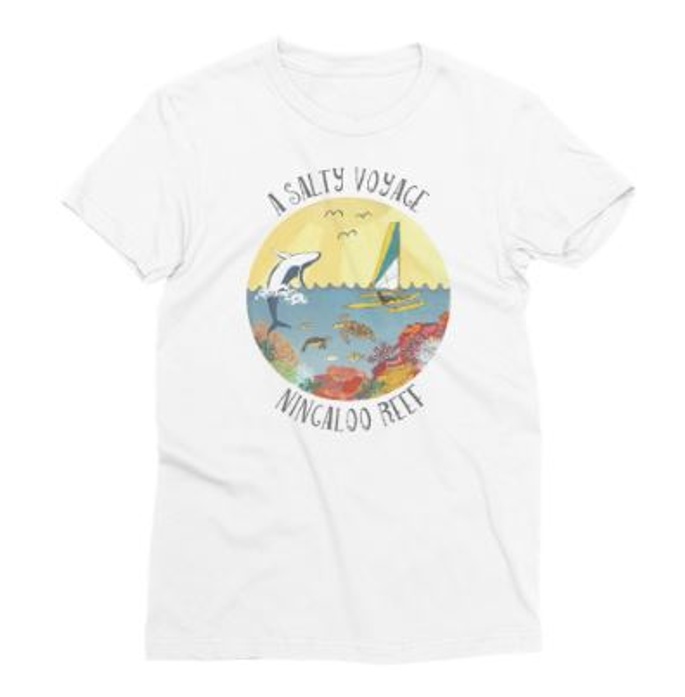 Men's and Women's styles available and all sizes available.
$100 Twilight Sailing Trip with us!
We run sailing trips through summer and would for you to come out on a lovely evening sail to say thanks. We'll provide the bubbles and nibbles, take you out to watch the sunset and let you relax while we sail into the twilight.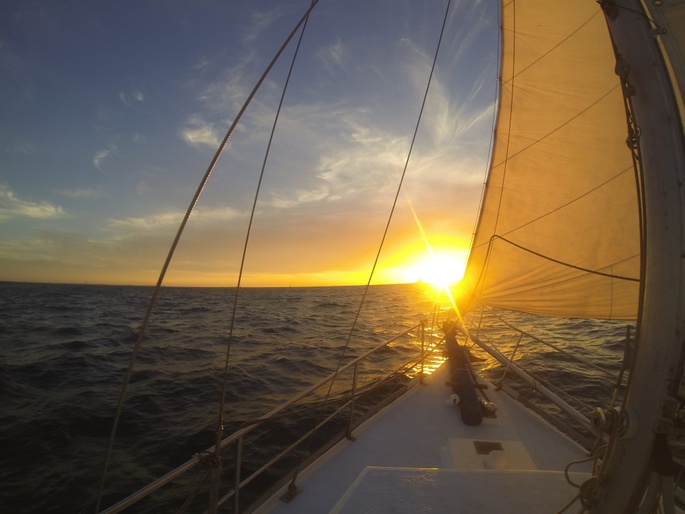 $200 Day Sailing to the Islands
A day sail to the local islands including BBQ lunch, a snorkel with Australian Sea Lions and a guarenteed salty soul filling day out on the sea!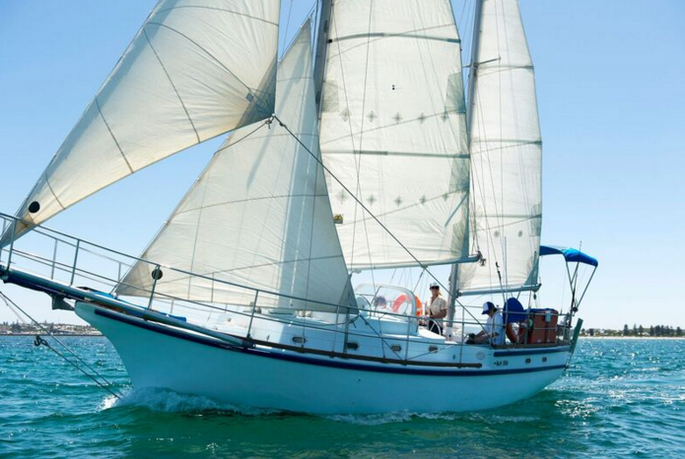 $250 Magestic Marine Life Prints

Canvas prints from Andy McGregor ( the Salty Voyage teams film maker). Choose a Great White Image or Humpback Mum with Bub. 12x18 (35cmx45cm) high definition canvas prints.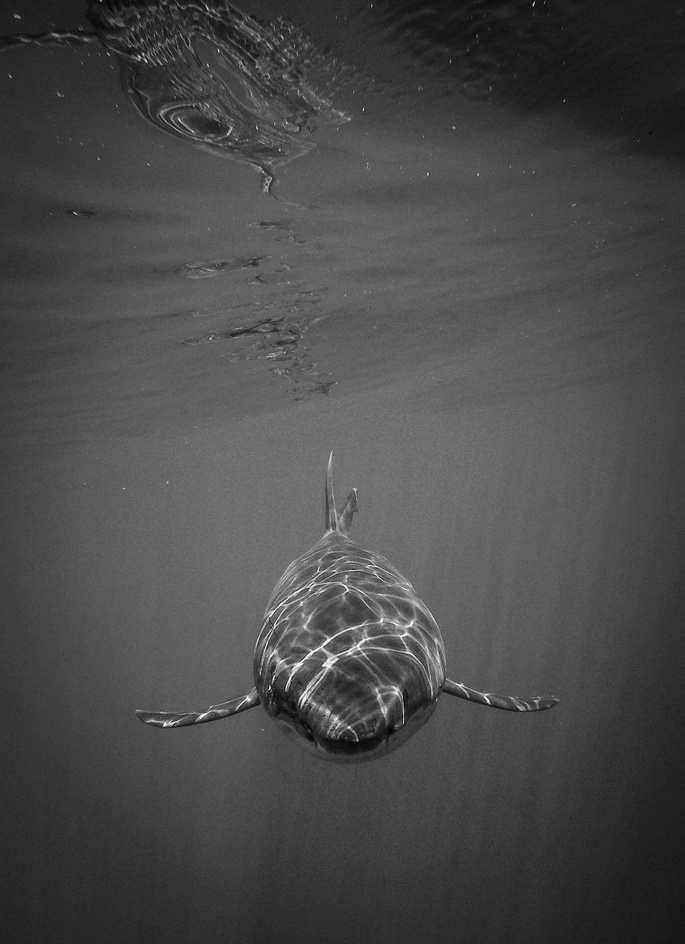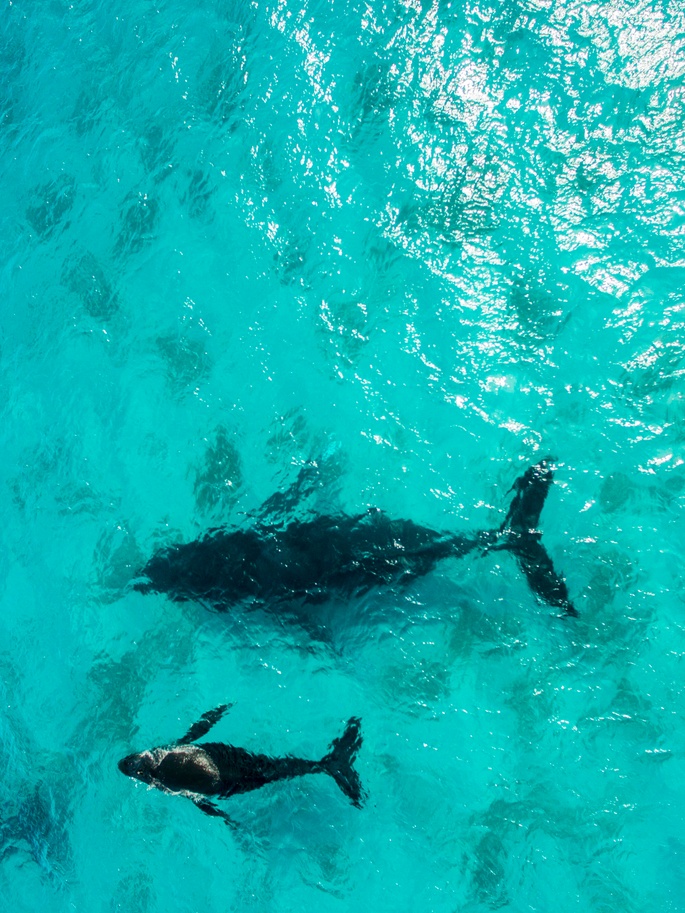 $300 Ocean Image from Inflight Imagery
The view of our coast from above is magnificent. Imagine getting to look at an amazing ocean view from above in your own home! Bring the Ocean Home with a Print from local drone photographer Josh Abbott from Inflight Imagery - You can check out his amazing photo and print options here: www.inflightimagery.com.au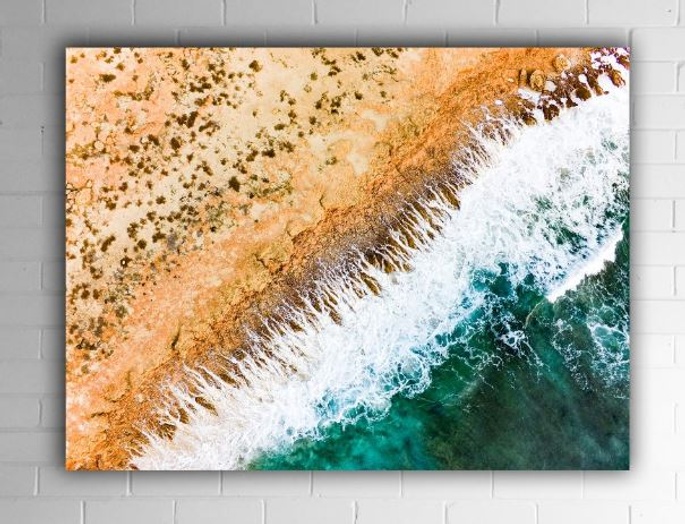 $400 - Whaleshark Tour off Ningaloo Reef!
Swim with the largest Shark in the world! These beautiful creatures are magnificent and is a massive experience to tick off the bucket list. Departing from Exmouth with the sailing catamaran company Ningaloo Discovery. If you're planning a trip up that way, make sure you add this to your to do list and if you buy through us you are helping give back to the Ningaloo Reef too!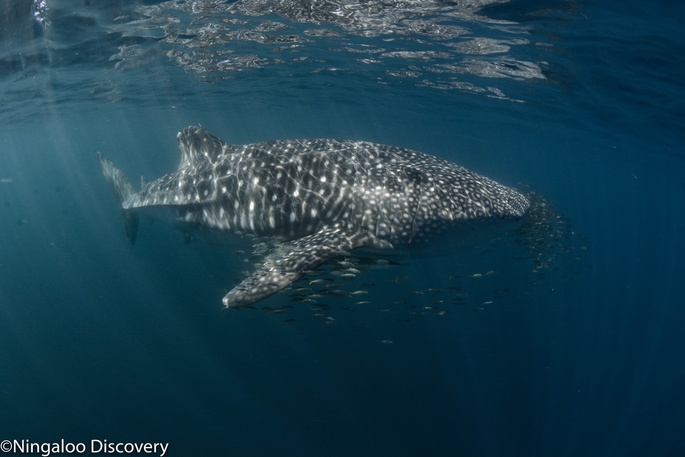 $600 - Hobie Kayak Adventure 3 days 2 nights.
Come and join us for a leg! Be adventurous and experience marine life at only an arms length away! We would love to take you out on a leg. You'll need to get North in May or June and we will pick you up and bring you along the voyage for 3 days and two nights along the amazing Ningaloo Reef. Food and Camping accommodation included!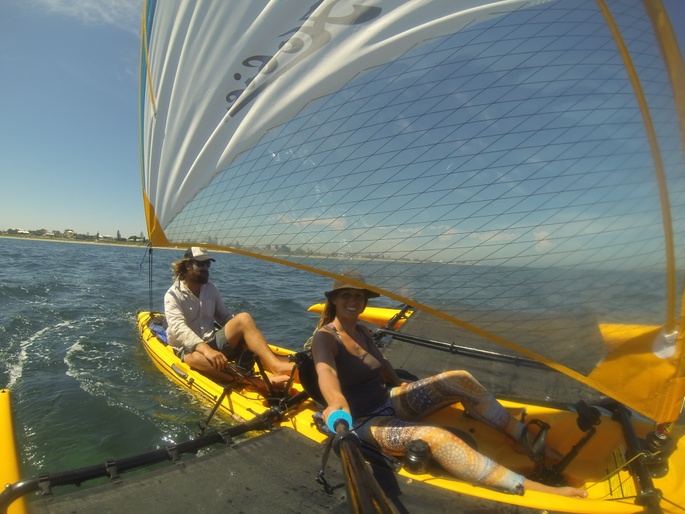 We are extremley passionate about Salty Voyage Ningaloo and we are determined for it to go ahead. If we get your help we know we can do amazing things with this citizen science adventure. We want to give back and take better care of our Oceans and that is what we plan to do!
Thanks so much for your Support!
Cheers,
Base and Jamie