---
Paddle Pickup for Incredible Oceans
Gathering plastic and raising funds to create a large anti-plastic installation at our public festivals & events. Support campaign manager Clare and 18 women paddling 300km to tackle drastic plastics.
Plastics: a threat to our Oceans, a threat to us
Single-use plastics, ocean health, and us: critical issues that we absolutely must address. It's everyday items that we all use - plastic coffee cup lids, plastic bottles, plastic bags, plastic drinking straws - that end up everywhere. They get into our rivers, get into our seas, get into the food chain . . . and we can't get them out again. By 2050 there will be more plastics than fish in our oceans.
My name is Clare, I was a lawyer but I decided that I wanted to do something to make a difference to this daunting issue. So I did two things: first I became volunteer campaign manager with not-for-profit Incredible Oceans, working on the issue of ocean plastics; second I decided to highlight the issue and raise funds through 'Paddle Pickup'.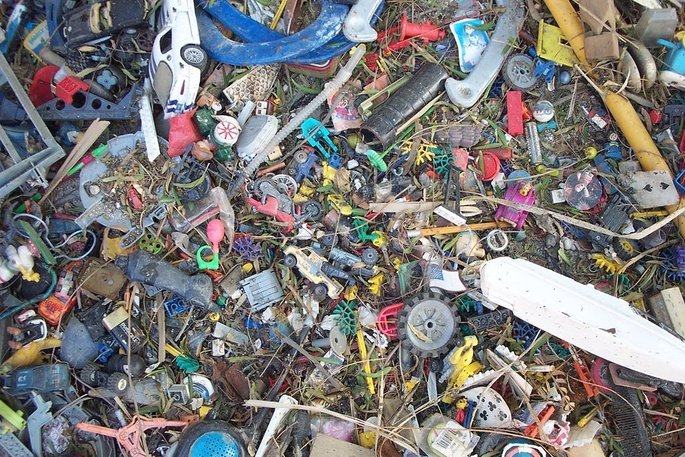 Help us to tell everybody!
I love the fact that through my work at Incredible Oceans we spotlight ocean-saving solutions and organisations at huge public events and through schools education. We know that all of us receive messages in different ways so we use diverse ways to communicate - arts, science, creativity, music - and that way we reach people who may be unaware of critical ocean issues.

High-impact environmental art
Since I joined Incredible Oceans - and through our big event WhaleFest - I have learned the power of large installations. Our 2015 crowd-funded inflatable Orca has reached over 98,000 people, changing people's views by showing how unsuited these magnificent creatures are for a life in aquarium captivity.

This stuff works. So, in partnership and with the support of some awesome creative professionals, we plan to build a huge dynamic sculpture, a dramatic eye-catching and innovative installation that highlights the menace to us all of single-use plastic. It will be social-media friendly, and accompany us on campaigns that spur audiences to make everyday yet meaningful choices that change their world. And help save our Oceans.
We are collecting the plastic as we paddle from Bristol to the mouth of the River Thames - incidentally a world-first for an all-female team (and by the way, the huge Incredible Oceans volunteer force is about 85% female too!). Through your support I can raise the funds to make this plastic art installation come to life.
Who we are
Run by a small slick team and a legion of volunteers, Incredible Oceans is a grassroots non-profit organisation, a platform for partnership, and a catalyst for change. We create large media-friendly events, work with campaigners, businesses and scientists, spotlight ocean-saving solutions and organisations, and put 'ocean literacy' into schools. Our WhaleFest, the largest in the world, helped to found the WCA, a global coalition dedicated to the protection of whales and dolphins.
Essential for us, and all life on Earth, everyone deserves to learn about our Oceans, and the many people working to save them.
By being smart, working together, and telling everyone, we can save our incredible oceans.

How will the money be used?
I have funded the Paddle Pickup trip myself so 100% of the funds raised will go to this brilliant Incredible Oceans project
Incredible Oceans is a not-for-profit organisation, entirely dependent upon donations, ticket sales and sponsorship. And with few overheads we are awesomely cost-effective and use your funds in creative and powerful ways.

Please help us to achieve this so we can hit the road and visit schools and events to inspire the next wave of ocean ambassadors.

How you can help
- Choose your 'Prize Draw Perk'.
- Pledge an amount to help me achieve my goal.
- Share this page.

By telling everyone we can really make a difference.
Thank you so much for your help (and thanks to volunteer Solaire James-Richards for the wonderful campaign video)

---
Incredible Oceans at the Telegraph Outdoor Show, London.
And for supporting us here's some 'Prize Draw Perks' that you can't live without
Donate £10 to enter Prize Draw 1
'Goody Bag of alternatives to single-use-plastic '*

Donate £20 to enter Prize Draw 2
'Surfdome goodies'*

A £50 voucher to spend online with our friends at Surfdome, with over 300 of the world's best Surf, Snow and Skate brands
Donate £50 to enter Prize Draw 3
'Kayak day with Erin Bastian!'*
A day kayaking in Cornwall with Paddle Pickup Expedition leader and founder of Evoke, Erin Bastian! (travel to Cornwall not included)
Donate £75 To enter Prize Draw 4
'Fourth Element goodies'*


A £200 online voucher to spend on the 'Ocean Positive' range from our friends at Fourth Element
Made from recycled 'ghost nets' that are turned into Econyl yarn, which is then used to make awesome swimwear and rashguards.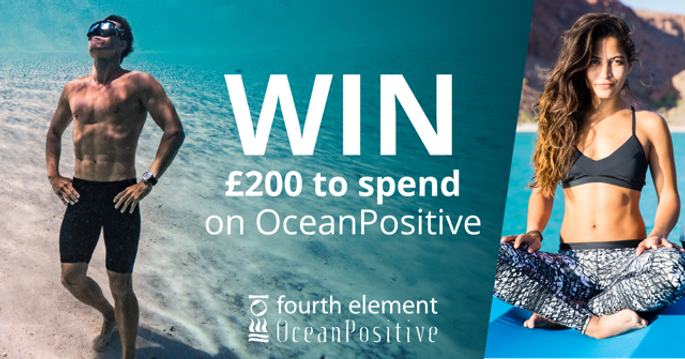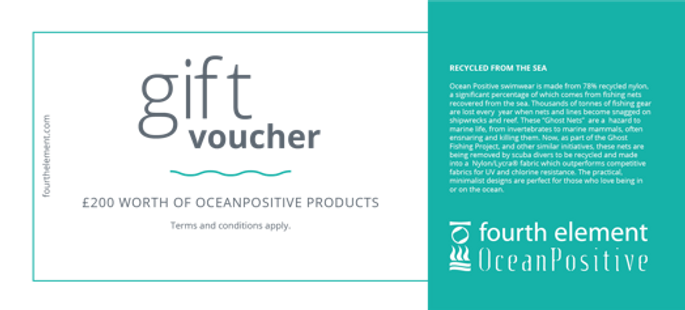 Prize Draw 5: Donate £25 to be in with a chance to win £100 to spend online at THTC clothing

*Prize draws will be drawn at the end of the campaign. Actual prizes may differ slightly to the image shown. Travel is not included to Cornwall for Prize Draw 3.