A little bit of context
Today there's a crisis in America, it goes beyond the economy, failing schools or rising poverty. When you look carefully, even within your own neighborhood, the crisis leaving a devastating wake is in our Justice System.
Here's the problem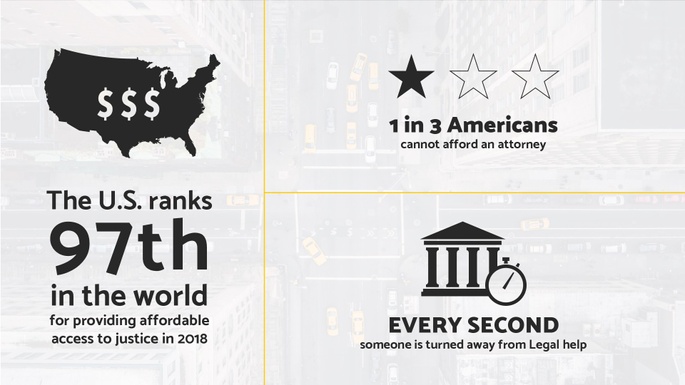 Out of 113 reporting countries, America ranks 97th in providing affordable access to justice. While our constitution claims to establish justice and we pledge liberty and justice for all, 1 in 3 Americans cannot afford the high cost of lawyers. And the stakes are higher than we think.
While TV and movies say you have the right to a free attorney that is only true if you are charged with a serious crime - not if you are the victim of violence, unfairness or discrimination. Without legal assistance, individuals are 21% more likely to be abused, 47% more likely to experience financial, physical and emotional loss, and 70% more likely to need public assistance - continuing the cycle of poverty. This is a frightening picture; but it doesn't have to be.
Here's what we're doing about it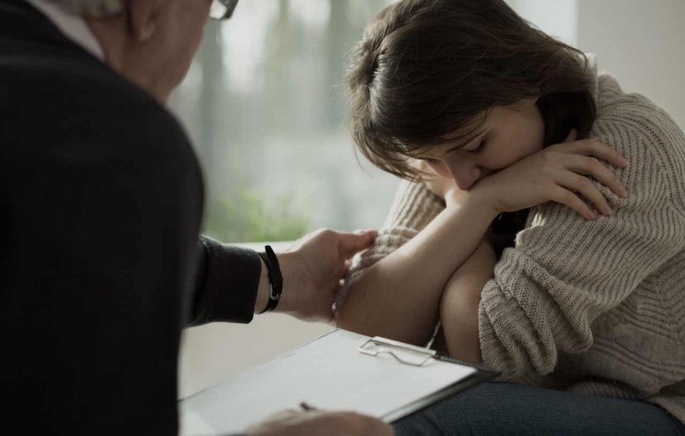 Administer Justice brings the hope of the gospel and the help of a lawyer to neighbors in need. We free widows from crushing financial burdens, fraud and abuse. We help children achieve stability in adoption, guardianship and child support. We stand up for immigrant victims of crime and exploitation. We provide hope to the poor facing enormous uncertainty in legal situations.
You can join us
Double your impact today. The 79 Campaign for Justice for All, invites you to give $79 to change the life of a neighbor in need. The first 50 donations will be matched to double your impact! Justice should not be available only to those who can afford it. Justice, to be justice, must be accessible by all.
And here's the impact your gift has
You not only provide access to justice, but access to hope. One 98 year-old-client recently wrote, "Thank you for giving me hope. I can sleep again knowing there are people who care." That gift is priceless.
"This is what the Lord Almighty says, 'Administer true Justice; show mercy and compassion to one another." Zech. 7:9.