Give the gift of literacy, creativity and confidence to Australian children from culturally and linguistically diverse and marginalised backgrounds by helping them access 100 Story Building's unique and fun storytelling workshops.
Donate and buy gifts from 100 Story Building's PERKS list!
If you would the gift to be sent to a different address with a short 100-word message, just email the address and message at [email protected] We'll do the rest!

What's at stake
Imagine you are a child in a recently arrived migrant family. You are being raised by a single parent who is disconnected from the learning opportunities outside of school and lacks the resources to create them at home.
English is your second, third or even fourth language. You lack the confidence to speak in groups and have few opportunities to use English outside of school. Your parent values education and tells you it is your 'sole' bridge to opportunities. This instills a fear in you of 'getting it wrong'. You avoid taking creative risks, instead delivering what you think is expected by your teacher/parent.
Without realising, you are on a path away from success! Research shows that children with the best learning outcomes are the ones who are involved in the arts, think critically and independently and participate in their community. An arts-rich education within and beyond the classroom helps students achieve higher levels of literacy engagement and overall educational outcomes. They get better grades. They are less likely to leave school early. They're more engaged. They're more confident. They're more likely to be involved in community service.
Too many children in Australia are not receiving the best education they can. There is a widening social and related literacy achievement gap in schools. Recent studies report around 1 in 4 young Australians do not achieve key educational milestones throughout their schooling and they are disproportionately likely to be from disadvantaged backgrounds.
Schools working with marginalised communities lack the support, resources and networks to bring the necessary arts-rich education to their students, which enhances engagement with education and lifts academic outcomes.
Here's what we're doing about it
100 Story Building is a unique centre for young writers that supports children and young people aged 6-18 years from marginalised backgrounds to develop their literacy, confidence and sense of belonging. We work directly with young people from diverse backgrounds and cultures, with and within schools to promote a culture of literacy and creativity, and connect them with individuals and organisations that make up Melbourne's literature community.
Our programs and workshops provide unique and fun storytelling opportunities for children and young people. They create stories, poems, podcasts, comics, games and rap songs - experimenting with different ways to express their ideas in their own words! We give creative control to the young writers and encourage them to stretch their imaginations, take creative risks and spark their love for learning. We connect young writers at the Building with emerging and best-selling authors, editors, publishers and publishing professionals, and encourage meaningful conversations and skill sharing for the benefit of young people.
Our flagship program is Early Harvest, where we bring together an editorial team of upper-primary students from marginalised communities, and provide them with mentoring and workshops to publish an issue of the yearly literary journal early harvest.
Some of Australia's leading children's authors, including Andy Griffiths, Davina Bell, Andrew McDonald, Maxine Beneba-Clarke and Alice Pung, have supported the Early Harvest program by contributing to the magazine and mentoring the young editors.
Our programs and workshops are FREE for children from marginalised backgrounds.
'100 Story Building is the highlight of the week for my daughters, Jessie and Petra. Jessie is on the Autism Spectrum. Through participation in 100 Story programs, she came out of her shell and is now engaged and confident in her storytelling. Petra, too, takes the ideas and inspiration from the workshop into her free time by working on comic strips and stories.' Kate, mother.
'Participating in 100 Story Building programs really helped our students develop new creative ways of writing, including building characters and developing story arcs to plot their thinking.' Annie, teacher.
How you can support us
Since 2013, we have supported over 18,000 children through our workshops and programs. We need your help to extend our programs and workshops to still more children in Melbourne's marginalised communities.
DONATE to our campaign. Also, this holiday season, BUY and GIFT our publications (early harvest and Pigeon Post), artworks and paid workshops to the children in your life. THESE ARE LISTED AS PERKS ON THE RIGHT. The sales proceeds will support our FREE workshops for children from marginalised backgrounds. It will also amplify the creative voices of the young writers and help them reach new audiences.
Artwork List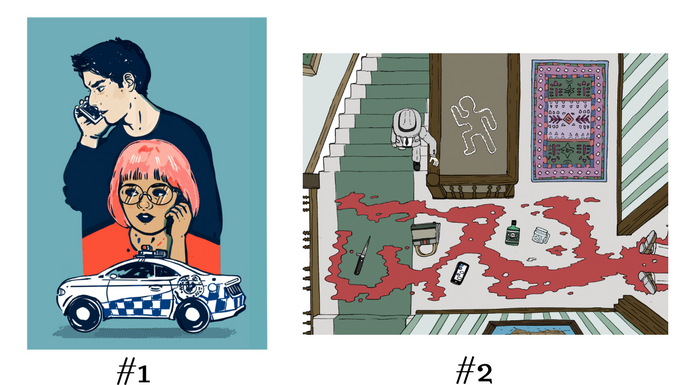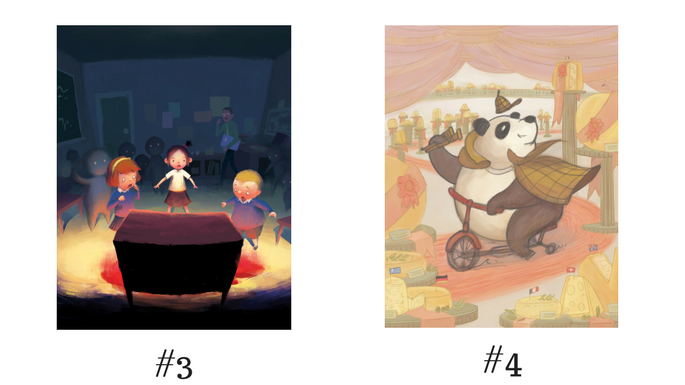 #1 'Caught Guilty' by Jess Parker
#2 'The Up and Down Case' by Cameron Barker
#3 'Was it Me?" by Rosemary Fung
#4 'Who Cut the Cheese?' by Grace Teoh
Artworks are available as Perks on the right.
Early Harvest Gift Pack List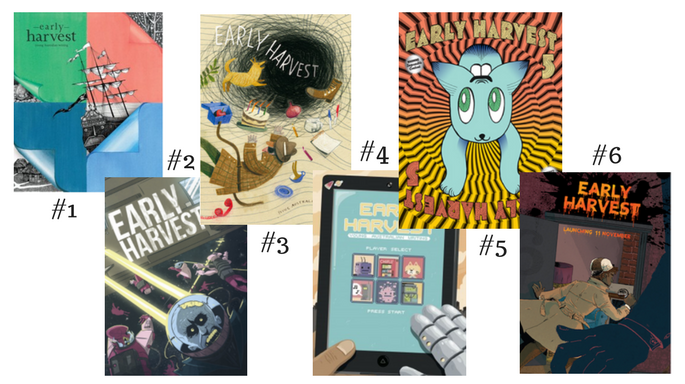 #1 early harvest issue six (theme: Crime & Murder Mystery) + early harvest issue five (theme: Impossible)
#2 early harvest issue six + early harvest issue four (theme: Technology)
#3 early harvest issue six + early harvest issue three (theme: Unknown)
#4 early harvest issue six + early harvest issue two (theme: Zombie/Sci-Fi)
#5 early harvest issue six + early harvest issue one (theme: Secrets)
Gift packs are available as Perks on the right.
'100 Story Building programs are especially important for children from non-English speaking backgrounds who may not have access to the opportunities, literature and books that other children have,' Davina Bell (author of The Underwater Fancy Dress Parade and Oh, Albert!) and founding editor of early harvest magazine.
If you can't contribute financially, that's cool, you can still support us by spreading the word. Share this with your friends and family and you can help us make a difference.