Saved From Homelessness and Death
Set in a sprawling valley in southern NSW, the Deep Peace Trust's Farm Animal Sanctuary was founded over 20 years ago by us, animal-loving writers Billie Dean and Andrew Einspruch. The sanctuary is currently home to over 460 formerly at-risk animals who had nowhere else to go. They all faced culling, euthanasia, slaughter, neglect, homelessness, or other trauma. The sanctuary provides both healing and hospice to those in need. It's also home to hundreds of wildlife, who find refuge and safety in this place of peace.
All Life is Precious
Primrose (below) arrived as a tiny motherless lamb frantically calling for her mum. We took her in, and she soon settled in front of the warm fire next to her new brother, another motherless lamb named Marcus. The two are still inseperable today. And Primrose developed a taste for gentle movies on Netflix! They are two of the lucky 260 safe sheep at the sanctuary, who will never see a slaughterhouse truck or a live export ship.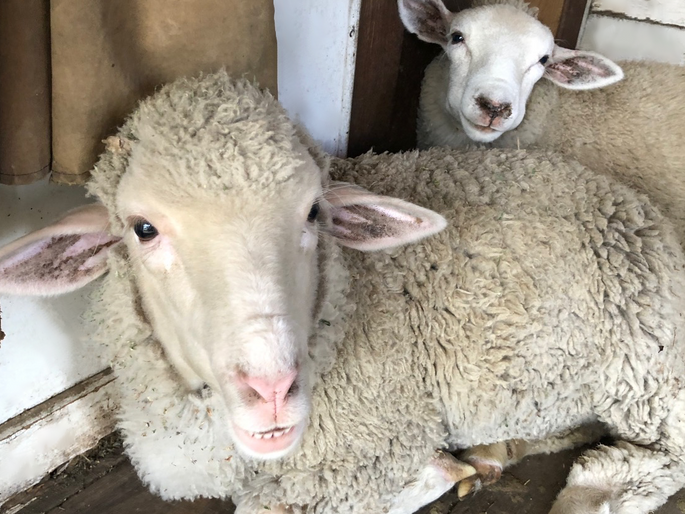 Above: Primrose (front) and Marcus: the comfort of safety. Below: Primrose takes in a bit of Netflix (cuddled up to Marcus, as usual).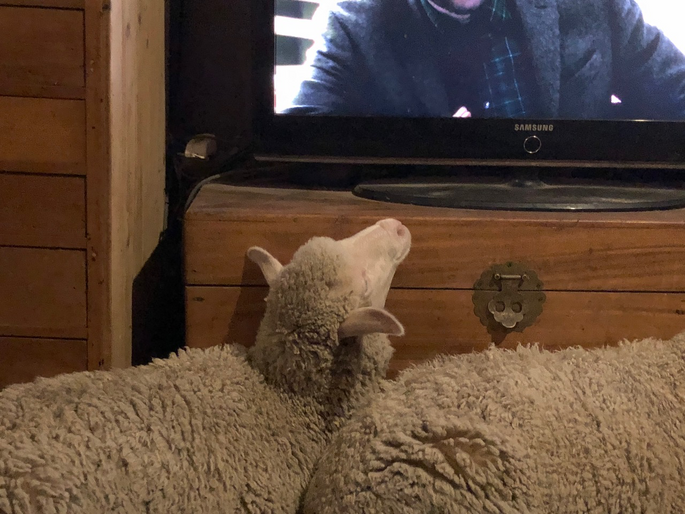 Allowed to Be Families
Bessie the cow was pregnant when she arrived (like so many others), and she and her calf Blessed both nearly died during calving. But with our care, Bessie and Blessed bonded and thrived. Blessed and other calves at the sanctuary will stay with their mums forever, living in their natural family and social systems.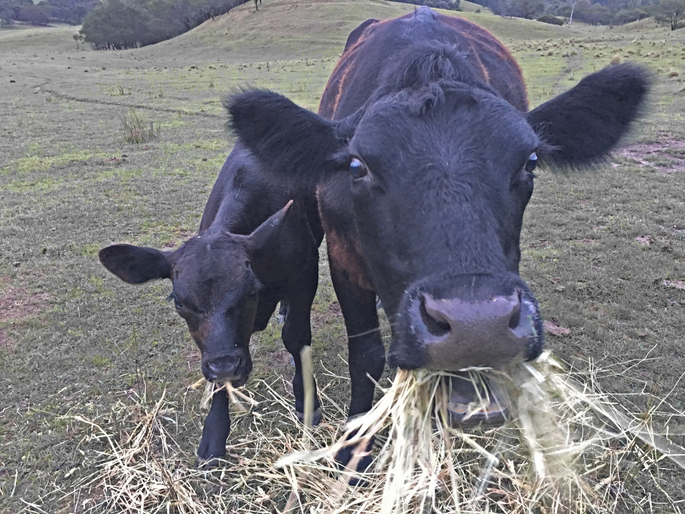 Above: Bessie and Blessed will spend their lives together in peace.
A Vision of Peace
The Deep Peace Farm Animal Sanctuary is just one aspect of the work done by the Billie Dean Deep Peace Trust, a social change charity advocating deep peace for all beings through the arts, education, and compassionate action (like the sanctuary). Billie's vision is one of true peace for animals, people, and the natural world.
The sanctuary allows the spiritual nature of the animals a chance to express itself, fostering a true place of peace—a peace that can ripple out into our modern world.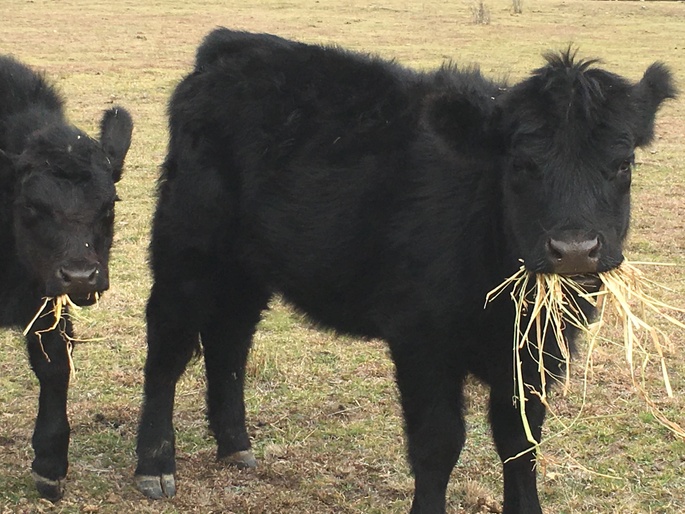 Under Threat from the Long, Hard Drought
Today, the sanctuary faces its greatest challenge ever— a second straight year of drought. While the animals are all still heallthy, the paddocks are dust.
We've been fully drought-feeding without relief for over a year. There's no government assistance, and to date, we've been funding it mostly ourselves. Farmers all around are selling their animals, but we will battle on. We made a promise and a committment to keep these animals safe. They are family, friends and unique individuals—not sellable commodities. Their life is precious to us and to them.
But now, we need wider community help, and that's what we're asking for with this campaign. To go through yet another bitter winter without grass, at a time when hay is in high demand and prices of fodder are skyrocketing, means we need more funds to secure the hay and other fodder needed to keep the sanctuary animals happy and healthy.
Plus, this winter, we're also on limited water. Our creek has run dry, and we cart water daily to every animal on the trough system.
We also take care of the wildlife. The wild wombats love oaten hay! And we provide containers of water for them too.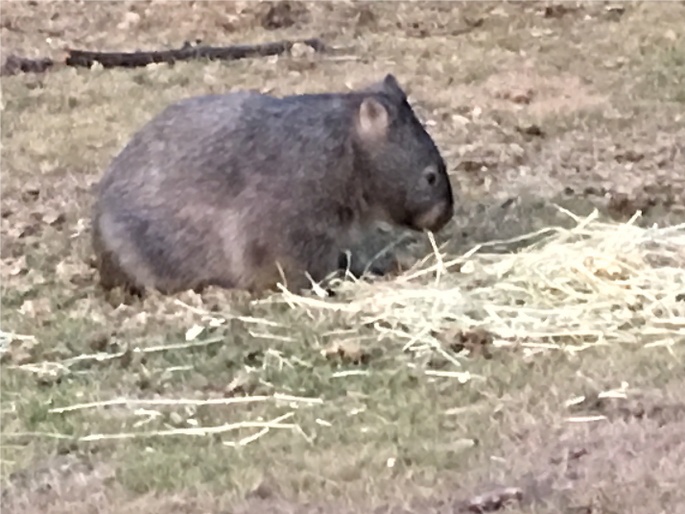 We Need Your Help
We're determined that we an get through this second winter in drought with your help. So if you can donate and share, and maybe even join our growing team, that would be incredible, and we, and the animals of this place of peace, thank you!
We believe that by supporting a social change sanctuary, you make a statement that you want a kinder, benevolent world where animals are respected for the unique beings they are. Your actions ripple out into the world. By helping to save our sanctuary, you're making a statement of caring and kindness at the same time.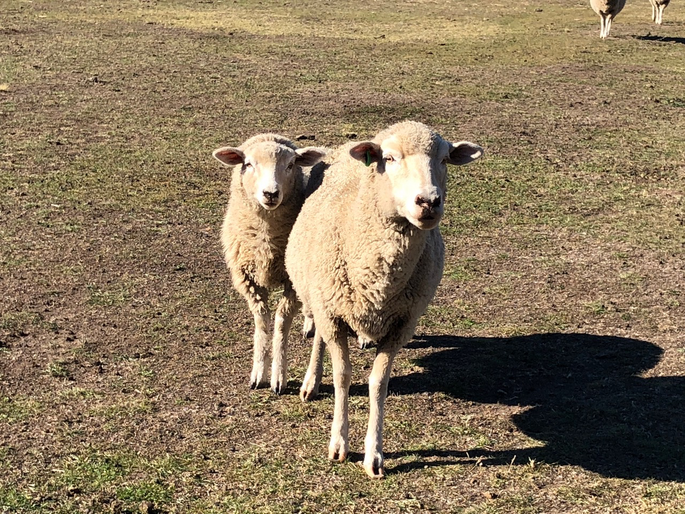 Donors Are Matching!
Two of our awesome donors have pitched together to pledge a matching dollar-for-dollar donation for the first $8,000 of our campaign. They are incredible angels, and it would be amazing if you could help us reach that first milestone. So...
Support the Animals
Thank you for supporting the animals living out their lives in peace here at the Deep Peace Farm Animal Sanctuary. Your choice to help makes a direct difference to their lives in this time of serious drought and winter. Without their natural grazing, the animals are completely dependant on us humans.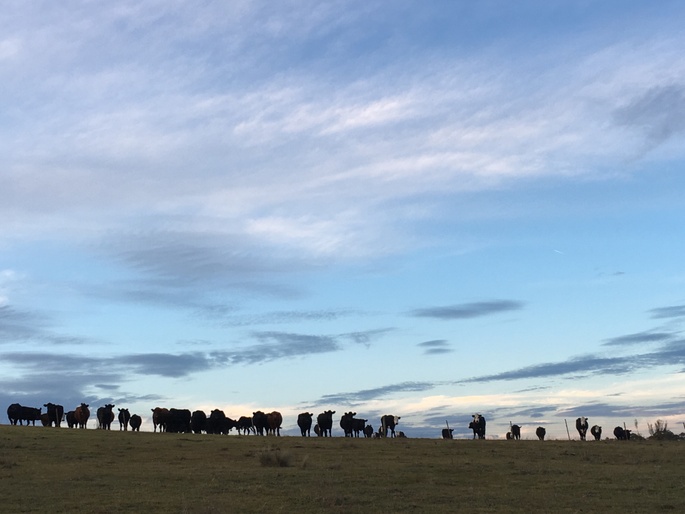 We're looking to raise $45,000 to cover us for the next few months. We know it sounds a lot, but with 460 animals, we need the dollars to secure large truckloads of hay and trailer loads of nutritional pellets and other energy providing supplements and food. The pic below is part of the truckload of hay we buy every week.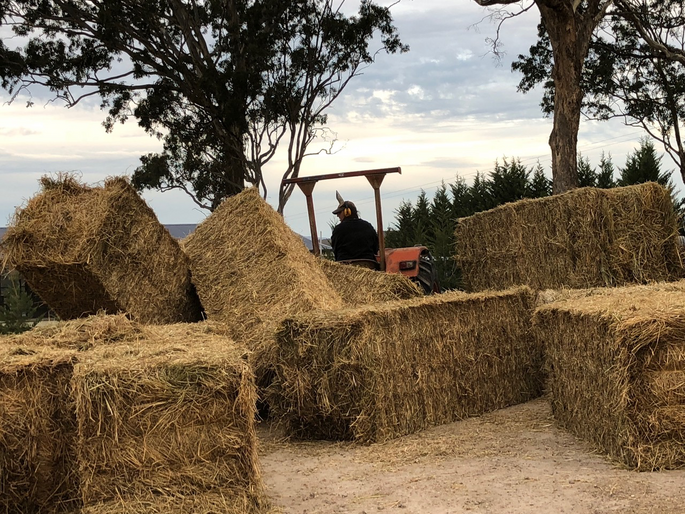 Thank you, thank you, thank you!
Below is a rare pic of us—Andrew and Billie, and our daughter, Tamsin—who run the Deep Peace Farm Animal Sanctuary. We and all the animals thank you for your support!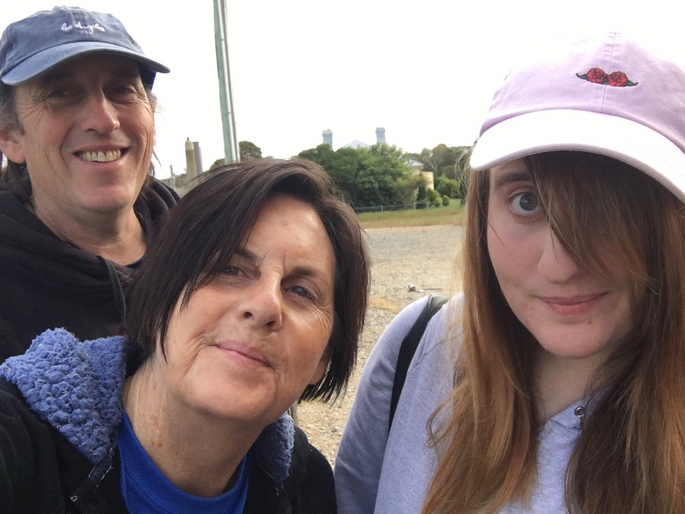 Who Do You Know Who Loves Animals Like You Do?
An effort like this is definitely a more-the-merrier kind of thing. Just think how much more we can do with more people helping out to help the animals. So form a team and fundraise for the animals as a group. It's more fun that way. Just click the Create Your Own in the Fundraising section down below, toss in a few details, and you're be on your way to success. If you do set up a team, one of us will happily to talk to your or yours about clever ways you can work together to help the animals survive this drought.
Our Sponsors
The Deep Peace Trust and this campaign are supported by some awesome people and organisations.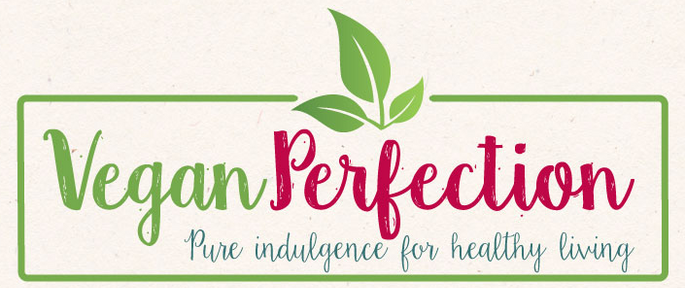 Vegan Perfection
Pure indulgence for healthy living