YOUTH CLUB seeks your support to Give Subculture a Home.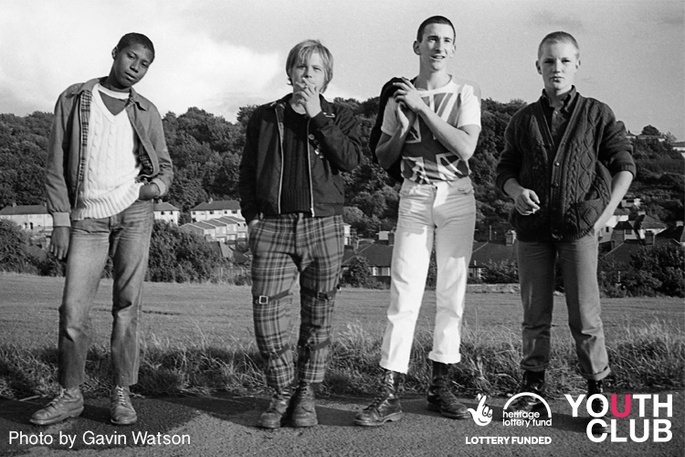 "Youth culture heritage is an important facet of London's social history and YOUTH CLUB's resource is a celebration of the creative spirit that inspires and connects all corners of society."
Justine Simmons - Deputy Mayor of Culture and Creative Industries, Mayor of London.
Britain's iconic social history is at risk
From the Teddy Boys of Elephant & Castle to the Grime MC's of East London, subculture history needs a permanent, and protected home.
Addressing the critical need for a dedicated Museum of Youth Culture in the UK, YOUTH CLUB seeks donations. Whether you were a mod, goth, hippy or raver, your generosity funds our crucial taskforce sourcing, preserving, and celebrating outstanding collections documenting Britains unique social history from the 1950s to present day.
Photo: Peter Anderson
A Museum of Youth Culture
A non-profit organisation with over 20 years experience dedicated to the preservation and celebration of the rich history of British subculture, YOUTH CLUB Archive believes in youth culture as a positive force for self expression and social change.
As the world's stomping ground for self expression, music and creativity, London's streets are paved with the history of youth culture. From the Punks on the King's Road in Chelsea, the trendsetting musicians on Denmark Street of Soho, the hipsters in the alleys of Shoreditch, the Abbey Road Studios, Vivienne Westwood's SEX shop, to the legendary Shoom club that gave birth to the revolution of dance music.
The Museum of Youth Culture will tap into the rich fashion, music, art and social history that animates London's cultural legacy. The Museum will allow people to discover and become inspired by the unique energy that makes London the birthplace of youth and subculture.The museum will feature an extensive education and volunteer programme, workshops, studios, events spaces, permanent and guest exhibitions, a cafe and gift shop.
Join our legacy
YOUTH CLUB seeks your support to raise £50,000 to help open our first permanent work and event space dedicated to the preservation, education & celebration of UK Youth Culture in London.
Your donations fund the space, workforce, volunteers and public outreach programme that will equip YOUTH CLUB to open the world's first Museum of Youth Culture. As an early supporter, you'll receive VIP invites to exhibition launches, talks, and events.
Donate today to join our legacy and help make youth culture history.
Photo: Matthew Smith
Help us make history and give subculture a permanent home.